Merle Haggard once sang "I never hang my hat on the same nail too long," and his life story said that was true, except for one part.
He hung his hat for 65 years on the nail of country music, and when he died Wednesday on his 79th birthday, that hat made him a peer to the best there ever was, from Jimmie Rodgers, Hank Williams and Bob Wills to his friends George Jones and Johnny Cash.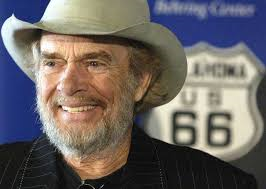 The Hag, as he was known in more relaxed moments, scored 38 No. 1 songs, most all of them in a traditional country style whose decline he never missed a chance to lament.
He got his first break at 14 when Lefty Frizzell invited him on-stage, and his roots never shifted from the rich soil of fiddles, pedal steel guitar, toe-tapping melodies and songs about people who fight every day to make it from morning to night.
Songs like "Mama Tried," "Rambling Fever," "The Bottle Let Me Down," "If We Make It Through December," "Misery and Gin," "Sing Me Back Home" and "Branded Man" talked about trucks and trains and whiskey and mother and the American dream and the wrong side of the law.
Those songs, and others like them, formed the core of Haggard's music. But they were just one part of a tapestry nearly as wide as American music itself.
He had an unapologetically sentimental side, taking it down for songs like "It's Been A Great Afternoon," "Always Wanting You," "Daddy Frank," "Someday We'll Look Back" or "I Had a Beautiful Time."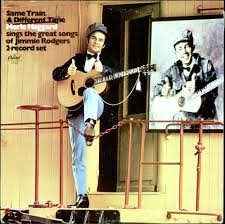 He paid full-throttle tribute to past giants whose sound and style he incorporated into his own, singing about Hank Williams and recording tribute albums to Jimmie Rodgers and Bob Wills.
Before he did the Wills record, he spent a year sharpening his fiddling skills, and it paid off. He had a No. 1 hit in 1976 with Wills's "Cherokee Maiden."
It's hard to play country music without a sense of humor, and Haggard had that, too, with songs like "Old Man From the Mountain."
And yes, he dove into socio-political commentary. That showed up in songs like "Rainbow Stew" and "Are The Good Times Really Over," but it was imbedded most indelibly with his 1969 anthem "Okie From Muskogee."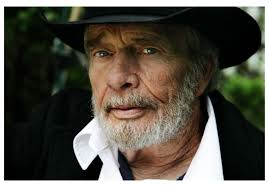 "Okie" was about the folks who were feeling forgotten amid the turmoil of late-1960s America, the ones who still cheered for the baton twirlers at the Fourth of July Parade and played football on Friday nights and didn't understand why the loud protestors got all the attention.
While "Okie" sneered at "the hippies," it was more a love letter to Muskogee. It wasn't as angry and confrontational as several other country songs of the day, like Stonewall Jackson's "The Minutemen are Turning in their Graves."
Angry and confrontational came in Haggard's follow-up, "The Fighting Side of Me," which rotated around the blunt declaration, "If you don't love it, leave it."
In an interview a quarter century later, Haggard said he was pressured into writing "Fighting Side," because "Okie" had done so well that Capitol Records wanted something even more strident to keep the sales momentum going. He didn't disown it, exactly, but he said his own view of the world had changed since then.
His politics, as he outlined them in 1996, were more classic populist. "The little guy always gets screwed by the rich guy and the government," he said. "That's always been the fight and that always will be the fight."
He saw a decline in America over his lifetime, he said, and it stemmed from people somehow losing faith in the American work ethic, which he considered one of our bedrock foundations.
"Hail, hail the working man," he sang in "Working Man Blues. "The working man like me / I ain't never been on welfare / That's one place I won't be."
At the same time, "Are the Good Times Really Over" tied the American malaise to leaders and corporations. One verse: "That was back before Nixon lied to us all on TV." Another: "Let's build a Ford and a Chevy that still last 10 years like they should."
Haggard wasn't just muttering about the good old days, like some guy hitting last call at 2 a.m. He had a relentless curiosity and was a voracious reader. A conversation about music could quickly turn to the merits of ethanol or the inequity of water distribution in California.
He also said he tried not to prejudge people based on, say, their politics.
"What matters to me is that someone is genuine," he said, which enabled him to embrace politicians from Ronald Reagan to Barack Obama.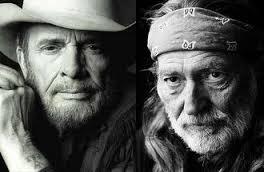 In music, he embraced the likes of Cash, Jones and Willie Nelson. He also embraced Bob Dylan, though that relationship hit a small odd bump last year.
In a rare public speech Dylan seemed to criticize Haggard, saying Merle "never admired my songs."
Haggard replied by tweeting that he had admired Dylan's songs since 1964 and recently recorded one.
Dylan then said his comments stemmed from things Haggard said during his "Fighting Side" days and that in subsequent years they had become good friends.
They toured together in 2003, though Haggard, in an interview at the time, said with a laugh that "being on tour with Bob doesn't mean seeing much of Bob. I think we've had about 20 minutes of conversation. I can say he's a very funny guy."
Haggard knew a little something about being elusive, or at least not always hewing to a straight line.
He was married five times. He did a stretch in San Quentin for a botched robbery. Members of his long-time band, the Strangers, would talk about fired and rehired.
"I've always been restless," Haggard said in 1996. "That's why I'll never stop playing music. That's been the thing that's always been there and I guess it always will be."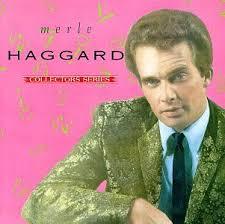 [Merle Haggard is being remembered on SiriusXM satellite radio's "Willie's Roadhouse" channel. On Friday, AXS TV will run Dan Rather's 2013 "Big Interview" with Haggard at 11:30 a.m. ET, followed by a Haggard concert from Billy Bob's at 12:30 p.m. ET.
CMT will air a tribute special at 8:30 p.m. ET Wednesday and feature Haggard music all day Thursday.]
Calling all HuffPost superfans!
Sign up for membership to become a founding member and help shape HuffPost's next chapter