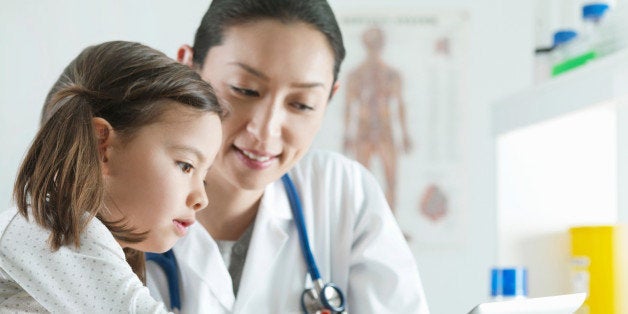 Thomas Edison successfully invented the light bulb -- after over 1,000 attempts! How many of us would try and try again, one thousand times, until we were successful? Many of the women who changed America, and who have been inducted into the National Women's Hall of Fame, met significant adversity along their paths. As we learn about two of these amazing women, see which of the following statements you think are true and which are false:
__________ In 1847, the students at Geneva Medical College, thinking her application was a practical joke, voted to admit Elizabeth Blackwell, who had been rejected by every other medical school to which she had applied.
__________ Annie Dodge Wauneka received the Presidential Medal of Freedom in 1963 for her efforts to eradicate tuberculosis from the Navajo Reservation. Her early years were spent as a sheep herder.
Elizabeth Blackwell decided in 1847 to apply to medical school. This was unheard of; no woman had yet been educated in the U.S. to be a physician. After she was rejected by every major medical school, Blackwell applied to Geneva Medical College in Geneva, New York. The administration asked the students to vote on her application. Thinking it was a practical joke, the all-male student body voted to admit her. Her time at Geneva Medical College was initially very difficult; she was an outcast and unwelcomed in the community and the college. Elizabeth Blackwell persisted, her classmates eventually befriended her, and in 1849, she became the first woman to graduate with a medical degree -- first in her class!
Life was not easier when she attempted to set up her medical practice. Hospitals refused to associate with her and she was also refused lodging in buildings where she planned to open her medical practice. She purchased a house and opened a practice focused primarily on women and children. Later, Blackwell wrote books on medical practices, opened a hospital for women and children, and encouraged other women to practice medicine. Both Elizabeth Blackwell and her sister, Emily Blackwell, also a doctor, have been inducted into the National Women's Hall of Fame.
In 1951, when Annie Dodge Wauneka was elected to the Navajo Tribal Council, it was unusual for women on the Navajo Reservation to be in a position of responsibility. Much of her childhood had been spent as a sheep herder, although she had attended school and was fluent in English as well as Navajo.
Her selection as head of what became the Health and Welfare Committee of the Navajo Tribal Council was done without her acceptance or vote. Her responsibility as Chair of this committee was to stop the spread of tuberculosis on the Navajo Reservation and ensure that tribal members received treatment. Although at that time, she had only an eleventh grade education, Wauneka was up to the challenge. She learned about the causes of tuberculosis and with her knowledge of both English and Navajo, she was able to communicate with the Navajo medicine men and infected members of the Navajo Nation (who didn't even have a word for germs and didn't understand sources of infection) about what treatments were effective. She was also able to introduce concepts of cleanliness which led to a significant reduction of infant mortality on the reservation. Her biweekly radio show allowed her to communicate many of these healthful concepts.
The first Native American to receive the Presidential Medal of Freedom and the recipient of three honorary doctorate degrees, Wauneka has been inducted into the National Women's Hall of Fame. She is well known for saying, "I'll Go and Do More."
What separates people who succeed from people who don't? Successful people like Elizabeth Blackwell and Annie Dodge Wauneka don't accept failure as the end and they seize opportunities that come their way, even though they don't know where those opportunities will lead. As Thomas Edison (the man of more than 1,000 attempts to invent the light bulb) said, "Opportunity is missed by most people because it is dressed in overalls and looks like work."
Learn about more she-roes and celebrate amazing women. Elizabeth Blackwell and Annie Dodge Wauneka are among the more than 850 women profiled in the book Her Story: A Timeline of the Women Who Changed America. These women demonstrated that persistence and determination are keys to achieving success. I am proud to stand on their shoulders.
(Answers: 1- True, 2 - True)
Popular in the Community