A hilarious parody Twitter account is calling out the inane advice working moms hear all the time.
@manwhohasitall offers "top tips for men juggling a successful career and fatherhood" -- from beauty routines to clothing advice to ways to get some "me time" while doing housework late at night.
The account launched in May 2015 and currently has over 5000 followers, many of whom have praised the eye-opening "gender-flipping" lifestyle advice.
In an interview with The Huffington Post, the U.K.-based creator of @manwhohasitall -- who prefers to remain anonymous -- pointed to reviews like Cowen's when asked about the principal message of the account. By reimagining the "crap" that lifestyle publications and advertisements often spout at working moms, @manwhohasitall highlights the tired gender stereotypes used to characterize women in the workforce today.
Speaking in character, the account's creator added, "Don't get me wrong, I'm absolutely fine with dads who work. It boosts their self-esteem and gives them an identity beyond just 'dad.'"
Keep scrolling and visit @manwhohasitall on Twitter and Tumblr for more brilliant advice for all those frazzled working dads out there.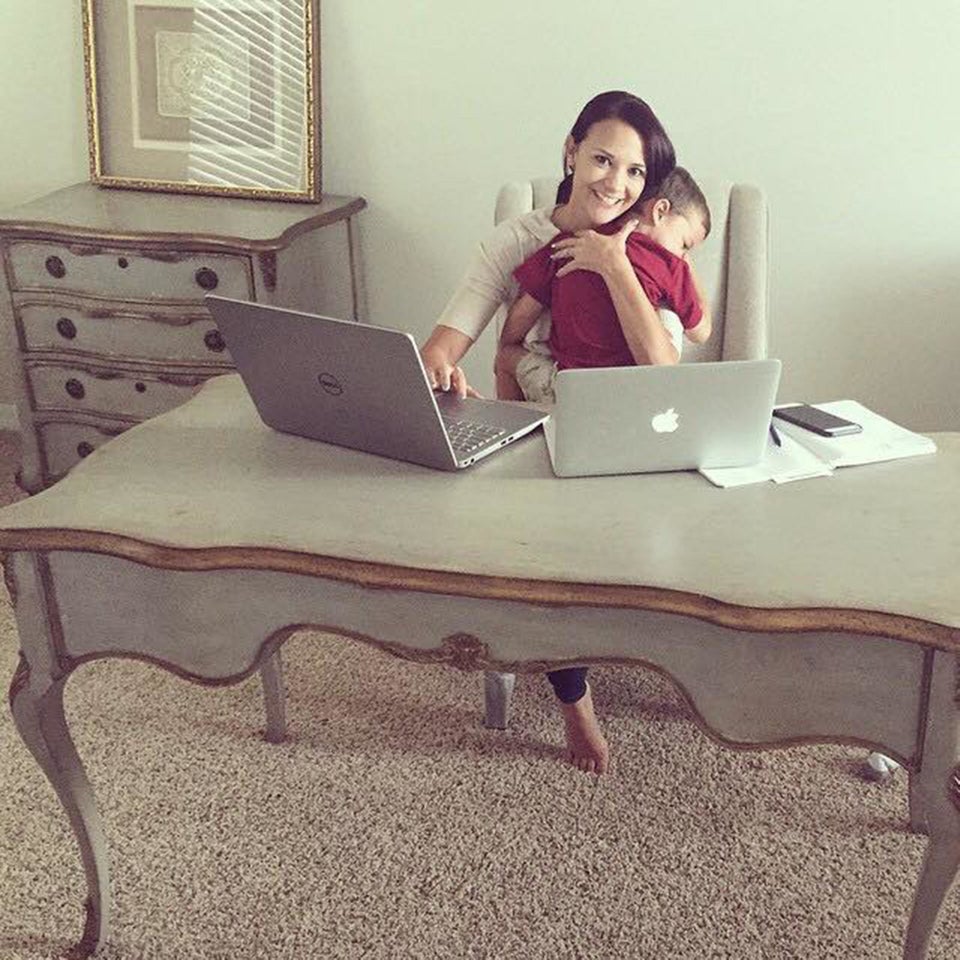 What It Looks Like To Be A Working Parent
Related