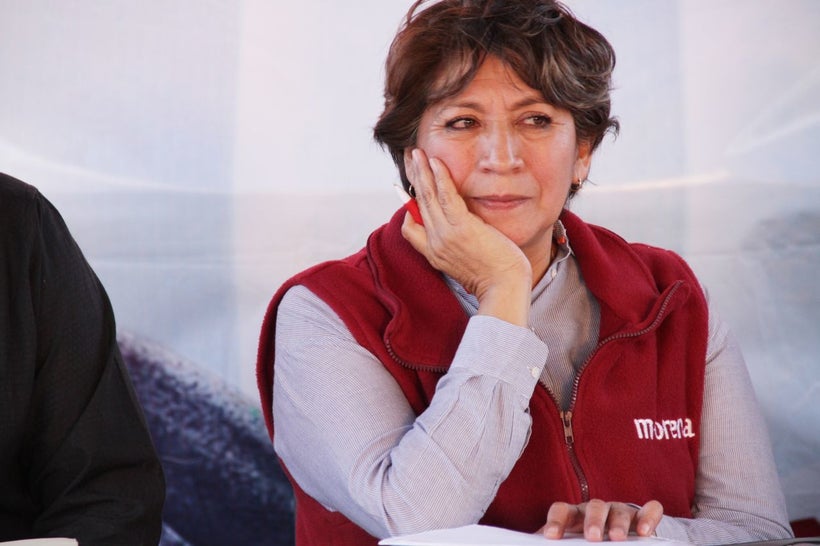 *This post was written & authored by J. Andres Peraza. The views and opinion in this piece do not necessarily reflect those of Jose Aristimuño.
In all of the political offices connected with Andrés Manuel López Obrador (AMLO) in Mexico, there is a practice through which each of his campaigns are financed – public employees are forced to donate 10 percent of their salary to fund his political movement.
As a result of this, Mr. López Obrador has been able to finance his presidential campaigns in 2006 and 2012, including the blockade in Paseo de la Reforma in 2006 and 2007, and the creation of his political party, the National Regeneration Movement (MORENA), years later.
With the Governor's elections for the State of Mexico coming soon on June 4th, The MORENA Political Party has chosen the former Mayor of the Municipality of Texcoco, Delfina Gómez Álvarez, as their candidate.
Staying loyal to the 'López Obrador' practice of workers financing their political movements, Delfina Gómez Álvarez has faced various lawsuits from public employees for lowering their salaries to finance her political campaigns.
As a result of this, if Delfina Gómez Álvarez, a Former Member of The Revolutionary Democratic Party of Mexico wins the race for Governor, she could in turn get access to 57 billion pesos through these dangerous practices. This is a practice she has used in the past while Mayor of The City of Texcoco.
The annual cost of salaries for public workers in the State of Mexico is over 104 billions of pesos. Taking into consideration that an estimated half of public workers would be forced to donate their salaries to the MORENA Political Movement, we are talking about an estimated 57 billion pesos in which the candidates of the MORENA Political Movement would have access to.
This strategy is perfectly viable for their movement, as this was done through the institutions in charge of Social Security, while López Obrador was Governor of Distrito Federal. According to the Institute of Social Security for Municipalities and State of Mexico, the number of public employees and pension holders in the State is over 1.2 million people.
With this significant funding, the MORENA party candidate could guarantee not only the financing and potential win for her gubernatorial election in the state of Mexico, but also provide support for state and local election races in which the party of López Obrador feels competitive.
*This post was written & authored by J. Andres Peraza. The views and opinion in this piece do not necessarily reflect those of Jose Aristimuño.
Calling all HuffPost superfans!
Sign up for membership to become a founding member and help shape HuffPost's next chapter
This post was published on the now-closed HuffPost Contributor platform. Contributors control their own work and posted freely to our site. If you need to flag this entry as abusive,
send us an email
.