The convergence in Athens, Greece of more than 850 travel bloggers for the annual conference of Travel Blog Exchange (the largest community of bloggers in the world) at the end of October, created a powerful think tank that produced very interesting conclusions about the state of travel-writing today and the future of travel blogging and of the entire tourist industry.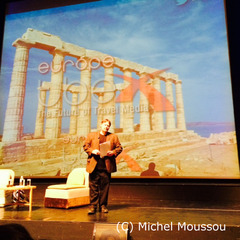 The oldest book ever written was a travel log. Homer's The Odyssey is the story of king Ulysses' efforts to reach his homeland. As Ulysses wanders from place to place, Homer describes the different cultures and customs his hero becomes exposed to, the local dishes he samples, and the various kinds of people he encounters. Mixing high adventure with exotic places into a thrilling story, and bringing these distant lands at the grip of his audience, Homer sets the ground rules for the making of the ideal bestseller. To this day The Odyssey is considered one of the most popular book of all time.
Three thousand years later, with leisure travel having turned into a world-wide industry with over a billion travelers annually, locations described in travel writing are no longer perceived as mythical utopias but as real destinations accessible to everyone through travel plans. In fact, destinations have become the main product of this multi-billion-dollar industry. Travel writing has transcended its story-telling function and serves as the most important vehicle for the promotion of the described destinations.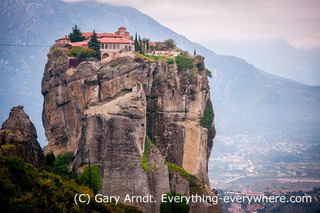 Homer's contemporary version of a writer, though less epic and therefore less dramatic, would be the travel blogger not only as a unit, but also in the form of a huge international community of writers, scattered across the globe. No longer scribbling over parchments, travel bloggers are tapping away at their computer keyboards and producing accounts of their personal travel experiences wishing to share them with the widest possible audience.
"Travel Blog Exchange is the largest organized community of travel writers in the world. In an effort to organize this scattered and very dissimilar population of writers into a body, TBEX is organizing two conferences per year (one in a European country and the other overseas) where like-minded people can meet, exchange ideas and receive tips from specialists about their craft," says Rick Calvert, TBEX CEO.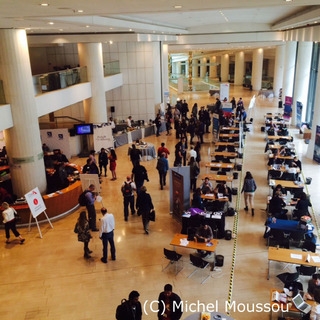 In fact every year a European city is selected to host the TBEX conference, offering its hospitality. Seminars being only part of the event, the city in return benefits from international exposure as bloggers wander about the streets, constantly reporting on social media and turn it into a center of world-wide attention. This is why George Kaminis, mayor of Athens, foresaw in TBEX-Athens an excellent opportunity for the city to overcome its bad press: Athens being a European capital hard hit by a relentless financial crisis, was swayed by bursts of civil disobedience -- in itself, a major selling point for the media. However, bloggers overturned this negative image of the city. Walking through the streets of Athens they discovered a friendly place, with the energy of youth vibrating in a spectacular nightlife and a modern culture of food- far more sophisticated than the standard menu of the traditional Greek restaurant.
"Our criteria for the selection of a city: its attractiveness , quality of life and infrastructure were fully met by Athens," R. Clavert continues. "The prestigious Megaron (Athens Concert Hall) was an excellent and efficient hosting venue. At one point, the Internet was down, but we were reassured of its return since the president of the republic apparently intervened in person".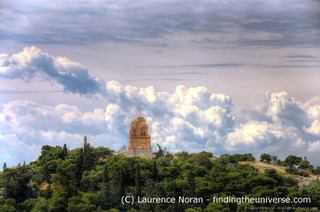 Being by-products of the World Wide Web, blogs are inherent to the Internet. One of TBEX's main concerns is to provide guidelines to its members on how to build up audiences.
For the Athens conference authorities such as Ciaran Blumenfield and website designer Mitch Canter were invited to lecture on the best way for wandering through a forest of hashtags in order to reach a clearing of visibility or how to navigate the high seas of cyberspace avoiding pitfalls and rising in stature in the peculiar world of indicators and charts.
Another idiosyncratic feature of this strange microcosm is that the narrowing of one's focus expands his audience. Catering to the wants of countless people who have very little time for extensive searching while surfing the internet, specific hashtags and verticals have been proven to stimulate traffic towards blogs that use them.
"We call it branding, a very important aspect of travel-writing, for it provides your readers with a very clear map of expectations so that they know what to expect every time they enter your blog" explains Bret Love of Green Global Travel.
Whether focused on pumping the adrenaline, on local food or on travel strictly limited for couples like Dave and Deb of PlanetD who undertook an adventure in the jungle that helped solidify their fragile marriage and ever since turned into save-relationships-through-travel evangelists, specialization is of paramount importance. It caters to the needs of countless of people surfing the internet who don't have the time to research extensively and who are looking for precise points of reference.
The one thing certain for the next twelve months is that bloggers will be encouraged to further dwell into this aspect of specialization. For this is a favorite topic of Jaume Marin, marketing wizard and director of the Costa Brava Girona Tourist Board, the man who was instrumental in the selection of Costa Brava in Catalonia, Spain as host for the 2015 European Tbex conference and the next focus for travel bloggers.

Illustration has always been an intrinsic part of travel writing. It comes natural to photography. Travel photography is one of the most determining factors of the medium.
"Photography is the same across the board," says Laurence Norah of Finding the Universe. "As a travel blogger, photography is more instant because we have very little time to get the audiences' attention showing the things they've seen before but from a different angle. A true measure of success is when residents of a town tell you I've never seen home before like this".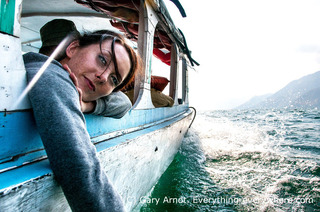 Veteran blogger, Unesco World Heritage Sites specialist and winner of multiple photography awards Gary Arndt of Everything-Everywhere concludes:
"The criteria for selection of a subject can be anything; from a landscape, to a building, to the way light plays on the face of a person. What is important is how strongly my mind associates the image with a location. From there on, if one of my photographs can influence someone in traveling then I become a happy person".
Three thousand years after the Odyssey, travel-writing exerts its magic more than ever. By making accessible to us their personal travel adventures, instead of recounting those of a lofty mythical heroes, travel bloggers awaken in each and everyone of us a modern-day-Ulysses.
Related