Many of us using the downtime of the holiday to craft plans to take the new year by storm. For some, this means finally fulfilling a vision of launching a new business or project. However, the task of raising funds via angel investors or family, is not always the most appropriate and quickest method, thus many have gone the crowd-funding route. Most of the time we only hear about the extremely successful campaigns on such platforms. There are many, many more that do not succeed. Many fail because they simply don't know how to best navigate the opportunity. Here's how to combat that through lessons learned from someone else's work as you gear up to crush it for 2018.
Even if one has notoriety, the climb can be a bit steep when it comes to launching a new product. Justin Kershaw, a former Michigan State football star, recently caught the entrepreneurial bug after a bit of inspiration from the strategy around the Dollar Shave Club. He decided he wanted to change the way people hang their clothes and organize their closets. A Defensive Tackle, his hangers were an ill-fit to his size clothes and left alien-like shoulder marks among other issues, once taken off the hanger. So he decided to do something about it.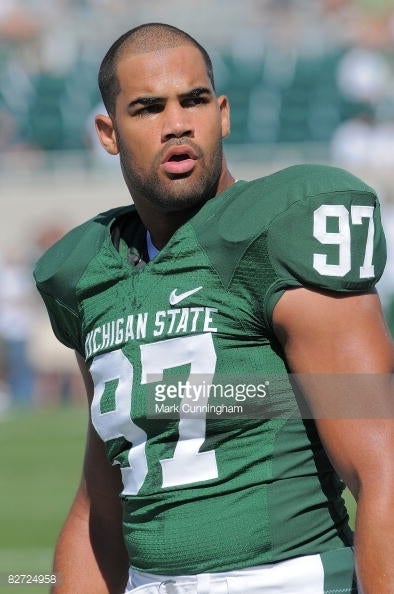 Kershaw created a prototype with a partner that would allow people to hang everything from sweaters and coats to the most elegant dresses without worry of pulling or ruining the garment. Intended for both B2B and D2C usage, the product was unique.
Thus, Kershaw decided to create a lean startup with a financial foundation via Kickstarter with a net goal of $25,000. He made his goal, but it took three weeks instead of the intended three days. "If I knew then what I know now, we would have hit our goals much more easily," explains Kershaw. Here's what he found out that any person planning a Kickstarter coup should know now:
1) Aim Low– Kickstarter is much more challenging to use now than it was a few years ago because the platform is massively saturated. That means that it's harder to get eyeballs on your particular page. Those who do find it are much more sophisticated now, as well. That means that if the net goal is very high, the interest in investing is low for fear that the goal will not be met, and there will be no return on investment. "So I would suggest aiming for around $5k. We went for $25k. That is something that I wouldn't do next time," says Kershaw. "The goal should always be to get funded in just two-three days."
2) Run-up - Kershaw suggests at least a three-to-six month preparation period to collect as many emails as possible in order to promote to them and create a strong database from which to buoy success. Without it, the climb is much more laborious.
3) Think Big - It also helps to have a vision bigger than one's self and to state that. Kershaw say, "My goal is always about creating jobs and supporting community. My dad inspired me with that vision from his work as an entrepreneur, too." Ask yourself how your project will benefit others because in this era, people want to feel a part of something larger than themselves and to be an overall benefit to society.
Kershaw recommends staying the course and being tough. "You've gotta be resilient," he explains. "As we all know, being an entrepreneur is not just about green lights."
Indeed, as we all look toward the triumphs and challenges ahead for 2018, the trend of creating new tools and avenues to expand our world will only get bigger. In order to find success, however, it's all about being prepared and learning from others who have walked a similar path. Go for it!
Calling all HuffPost superfans!
Sign up for membership to become a founding member and help shape HuffPost's next chapter
This post was published on the now-closed HuffPost Contributor platform. Contributors control their own work and posted freely to our site. If you need to flag this entry as abusive,
send us an email
.