In Syria, Kurdish fighters use Google Earth -- which exists in "the cloud" and is comprised of unclassified satellite imagery, and looks nearly two-dimensional compared to Vricon -- to call in GPS coordinates for US warplanes. "One reason for this reliance on Google's map database is that US military satellite maps are considered too sensitive to be shared with allied fighters from non-NATO countries, an obstacle characteristic of the troubled US efforts to back local militias," reports Tim Fernholz in Quartz. US Special Forces have deployed Google Maps, according to Patrick Tucker in Defense One.
The business of taking, and saving, lives is due for a major upgrade. Officially, Vricon is fourteen weeks' old -- and faces its "Initial Operating Capability" on Sept. 1. The firm is still in start-up mode, but it is no ordinary start-up. In fact, it is no ordinary company. Under Vricon System vice president Isaac Zaworski's name on his LinkedIn profile read the words THE ENTIRE GLOBE IN HIGHLY ACCURATE IMMERSIVE 3D, which represents the ambition of the brand itself: recreate the entire surface of Earth in virtual space. Combining billions of images from DigitalGlobe's archive of satellite photos with "core algorithms" from Saab's "software stack," Vricon revolutionized the entire industry.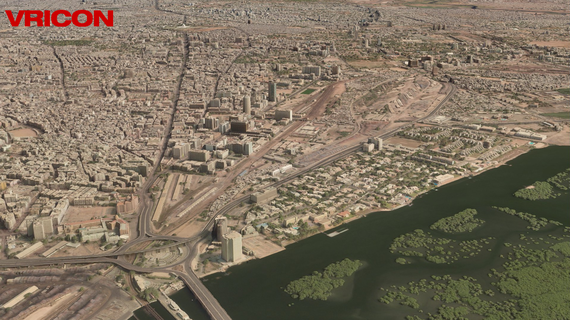 Vricon was formed out of a partnership between Saab and DigitalGlobe, the premier mapping company with its own dedicated satellites, in order to become the go-to source for the most advanced imagery anywhere. The "initial focus" of the firm will be "defense, security, and infrastructure," according to a joint press release from May 26, which quoted CEO Magnus Brege saying, "Our customers will benefit from global access to geospatial data of unprecedented quality."
Dan Jangblad of Saab was also quoted saying that the new venture "is another great example of Saab's ability to leverage innovation and transform it into business value." Thomas Ljungqvist, Vricon's director of marketing and global accounts, issued a presentation titled "The Globe In 3D" on Sept. 29, 2014, describing the company as "Geospatial Big Data" that "leverages a unique algorithm and the combination of DigitalGlobe's entire database," along with "DigitalGlobe's refresh capacity through the constellation of 5 satellites."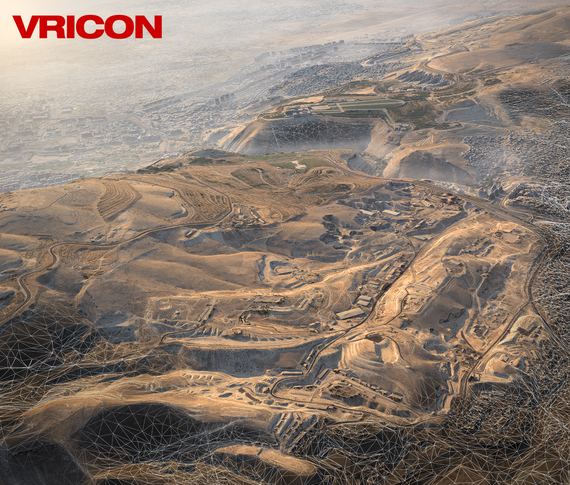 Understanding a true 3D simulation of the world's surface is not a matter for the layman, at least going by an article that appeared in Applied Geoscience Forum in 1997: "In the last two decades," wrote geological engineering professor Keith Turner, "computer advances have made it possible to develop applications that create, display and operate on data to fully describe the 3-D geometry and attributes of geological objects." So far, following along.
Yet, Turner adds, "These 3-D techniques include relatively simple polygon meshes and piecewise linear interpolations of surfaces, complex 3-D gridding and isosurface techniques, volumetric element (voxel) techniques, and curved surface and solid modeling based on advanced mathematical spline functions." Translating that into English, Zaworski wrote me that a real three-dimensional map "refers to a true representation of the 3D world where each XY (horizontal) point can have multiple Z values associated (i.e. the 3D surface allows for the representation of complex geometries such as the undersides of bridges and awnings or the insides of buildings as well as the outside)."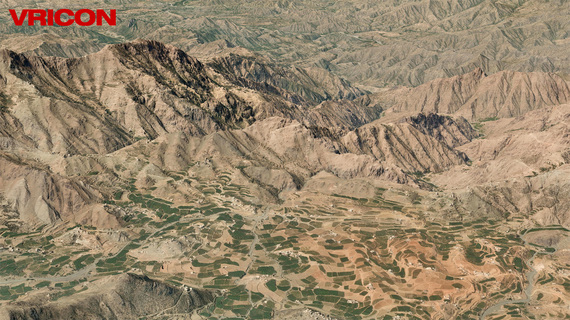 The resolution in the Vricon system is so precise that one pixel represents 50 centimeters; with their latest satellites, each pixel will be 31 centimeters. "Everyone and their mother is out there launching satellites, planes, drones," says Zaworski, who showed me what Vricon is capable of in a video chat in mid-July, zooming around the world from the Natanz nuclear reactor in Iran, which is mostly underground, to Pyongyang and the military bases of North Korea. He was the first American employee, and works with Paul Satorius, who hails from Lockheed Martin -- beforehand working as an intelligence supervisor with the National Geo-Spatial Intelligence Agency -- and is their vice president of strategy. The potential of Vricon lies in in its capacity to "democratize the ability to do this level of analysis," based on "the perfect confluence of advance of hardware, algorithms, and advancement in imaging technology."
"The fact that our data is completely unclassified and available as a web service opens up a ton of opportunity to change the way that we (the US) can interact with the rest of the world to respond to situations like Syria (conflict) or Nepal (natural disasters) etc.," Zaworski wrote me.
Calling all HuffPost superfans!
Sign up for membership to become a founding member and help shape HuffPost's next chapter