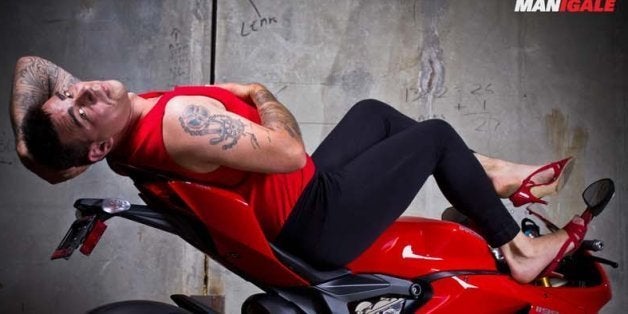 Scantily-clad ladies are used to sell everything, from body spray to domain names. What would happen if advertisers put men in their places?
The staff at MotoCorsa, a Ducati dealership in Portland, Oregon, decided to do just that. After shooting a series of photographs featuring a conventionally sexy female model with a Ducati 1199 Panigale motorcycle, the men who work in the dealership turned the camera on themselves. The resulting "MANIgale" series from photographer Alicia Elfving is nothing short of amazing -- and reminds us just how performative (and really kind of absurd) these "sexy" poses are.
Click through the slideshow below to see more side-by-side comparisons of the two shoots.
LOOK: If Men Posed Like Motorcycle Babes

MotoCorsa's "MANIgale" Photoshoot
Related
Popular in the Community