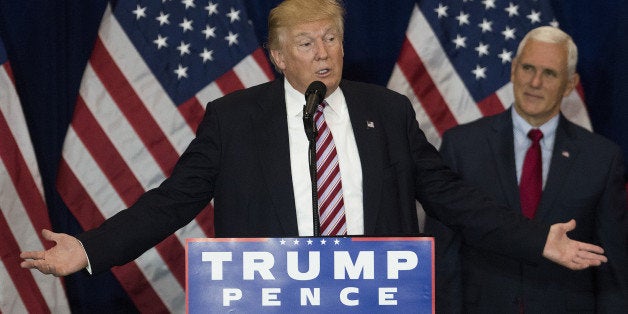 Permit me to introduce myself. My name is Michael Bloomberg. I have been a Democrat, a Republican and an Independent. I have been Mayor of New York City for three terms.
Before I was Mayor, I was a businessman. I started a financial information service that grew into a full-blown news service. When I started it, no one gave me a chance. There were already three major news services (UPI, Reuters and AP) that covered the globe and all the important news.
I have worked hard, had a great team of people working with me, and I have been very successful financially. Unlike Donald Trump, I was not handed $1 million by my father (incidentally, $1 million then is the same as being handed $6 million in today's money). Nor did I know that I would inherit anything, much less the $40-200 million that Donald Trump knew he would inherit.
Unlike Donald Trump, I have not been involved in 3,500 lawsuits, I do not have small businesses that I have cheated out of money, I have not defrauded vulnerable people of their life savings with phony get-rich-quick schemes, I have not left investors stranded while I drained millions of dollars from the failing businesses they funded.
I have never said horrible things about groups of people defined by their gender, sexual orientation, skin color or heritage. Nor have I attacked people with childish nicknames when they did not agree with me.
Donald Trump did all those things.
Nonetheless, my net worth is about 10 times greater than Donald Trump's The only reason I even mention it is that Donald Trump has told the American people that his net worth -- that he exaggerates -- somehow proves he has the wisdom and knowledge and judgment to lead our great nation.
Well, if that is true, than my wisdom, knowledge and judgment must be 10 times better than his. [Donald Trump has sued people for alleging his net worth was lower than he said. But, those were uneven matches. I dare him to sue me over this statement. C'mon, Donald. Let's see how tough you really are].
Let me be the first to tell you that great wealth does not make you wise or knowledgeable or capable. Running a government, as I have in New York City, does benefit somewhat from having business experience, but not ones like Donald Trump's, in which he schemed, tricked, conned and bullied people, is based on selling a brand-name, and has a long string of failures. [ Hint: You can tell how much of a con it is when he will not release 10 years of his tax returns so you can judge for yourselves. Did Trump, for example, receive amnesty for offshore abusive tax shelters? If someone will not show you, you ought to be very careful about believing anything he tells you].
Being wealthy does not enable someone to address problems he knows nothing about, as Donald Trump has shown again and again in this campaign.
And, remember, I am 10 times wealthier than Donald Trump. So, if you use his standards, you can take it with 10 times more certainty from me that Donald J Trump would be a clear-and-present danger to this country and this world if he somehow were able to con and lie his way into the White House.
He will, in a word, be a disaster.
Popular in the Community