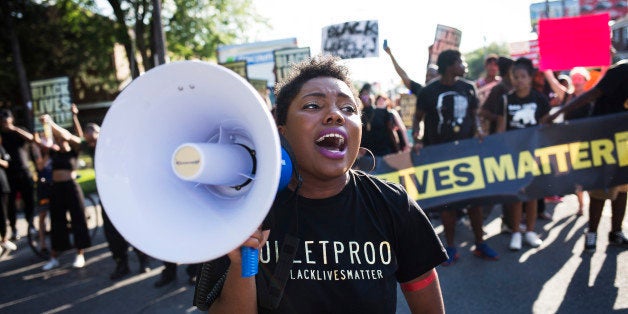 From 1961 until April 4th, 1968 I served as a political advisor, personal lawyer, and draft speechwriter for Dr. Martin Luther King, Jr.
Next month, August 28th, will be the 53rd Anniversary of the March On Washington For Jobs and Freedom. The "March" occurred four months after peaceful protesters against racial segregation in Birmingham,AL, including hundreds of school children,were viciously attacked by police dogs and high pressure firehoses.
Pictures of the Birmingham,AL police treatment of these peaceful demonstrators appeared on the front pages of newspaper and on evening and morning TV networks across America. During the next four months 1300 demonstrations against racial segregation and police brutality occurred in more than 400 cities in 40 States across the nation.
It was against this background, on June 21st, 1963, that the then major civil rights organizations announced their plans to convene a "MARCH ON WASHINGTON" on August 28th of that year.
On that date more than approximately 275,000 people, 25% of whom were white, assembled in front of the Lincoln Memorial in Washington, DC. It was there on Wednesday afternoon August 28th, 1963 that Dr.King delivered his now famous "I HAVE A DREAM SPEECH"
His speech was a public appeal to the conscience and decency of most white people in the United States to end racial segregation and police attacks against peaceful demonstrators opposing continued segregation and racism across our nation.
The March on Washington was the appeal of African-Americans,with the support of many white people, to stop the police from brutalizing our children and other instances of killing Black men as the first option in any confrontation with them.
DON'T LET ANYONE TELL US WE ARE "ANTI-POLICE" OR ENCOURAGING ACTS OF VIOLENCE AGAINST POLICE OFFICERS. NO, NO, WE ARE SIMPLY SAYING TODAY, 53 YEARS AFTER DR. KING'S "I HAVE A DREAM" SPEECH TO STOP KILLING BLACK MEN. FOR ADULTS OF MY GENERATION, A PLEA TO STOP KILLING OUR SONS.
123 BLACK MEN HAVE BEEN KILLED BY POLICE OVER THE PAST TWO YEARS OR LESS.
YES, WE UNASHAMEDLY SAY AND WILL CONTINUE TO SAY "BLACK LIVES MATTER"!
I have repeatedly tweeted and written that : UNLESS OUR NATION RESPONDS IMMEDIATELY TO SUPPORT OUR DEMAND TO END THE KILLING S BY POLICE OF BLACK MEN WE WILL NOT GO QUIETLY AND SILENTLY INTO THE NIGHT.
WE WILL BY ANY MEANS, PEACEFULLY AND NON-VIOLENTLY NECESSARY, WITH AS MANY PEOPLE WHO WILL JOIN US AND SUPPORT US TO PEACEFULLY CLOSE THIS NATION DOWN.
AMERICA HAS A CHOICE: END RACIST POLICE KILLING OF BLACK MEN OR THERE WILL BE NO PEACE AND TRANQUILITY.
YES WE ARE SICK AND TIRED OF BEING "SICK AND TIRED"!
Are we anti-Police? No; we are simply anti-racist based police shooting of Black men. Do we respect the police? Yes, we do, when they apply their law enforcement powers equally and the same to white people as they do to Black men.
In the context of the legacy of the institution of slavery, racial segregation, white supremacy, and historic incidents like Birmingham, AL in April and May of 1963, the police killing of 129 Black men recited above,UNDER CURRENT CIRCUMSTANCES, police in America, must earn our respect.
Therefore, this AUGUST 28th, 2016, with the support of current communication technology, people of good will in every city and town across our nation should gather locally in their community in commemoration of THE 1963 MARCH ON WASHINGTON FOR JOBS AND FREEDOM AND DR. KING'S "I HAVE A DREAM" AND PEACEFULLY SHOUT IN UNISON: ENOUGH IS ENOUGH!
STOP RACIST BASED POLICE KILLING OF BLACK PEOPLE!
WE ARE THE UNITED STATES OF AMERICA. WE ARE BETTER THAN THIS"
Calling all HuffPost superfans!
Sign up for membership to become a founding member and help shape HuffPost's next chapter