So it seems I'm always doing it for the miles. Last year it was Thanksgiving in Shanghai, a ceviche crawl in Lima and lunch in Miami. This summer, I spent three months in Greece, so my status on American Airlines suffered. I still needed my 100,000 flown miles to gain my executive platinum level that I've coveted for years.
My friends think I'm nuts, but long haul flights thrill me. I love being at 40,000 feet with nothing but a business class seat, a complimentary Samsung Galaxy Tablet and 14 hours between my next destination and me. So, while my schedule ahead seems aggressive, I'm ready to head out and take care of business.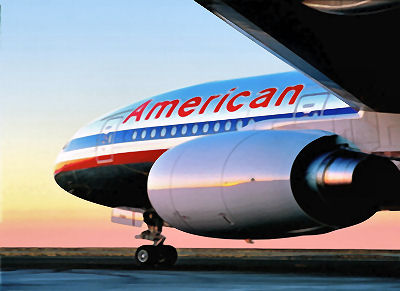 Recently, I checked-in with some of American's flight attendants, Executive Platinum telephone representatives, and even my fave team at the JFK Admiral's Club, to see what is in store for the airline. A fleet renewal plan is in the works that will give American the youngest and most efficient fleet in the industry among other U.S. carriers. There's going to be more Wi-Fi, in-seat entertainment, universal AC power outlets and Main Cabin Extra seating on all aircraft. They're also outfitting their entire mainline fleet with Main Cabin Extra, which will offer four to six inches of extra legroom as well as priority boarding.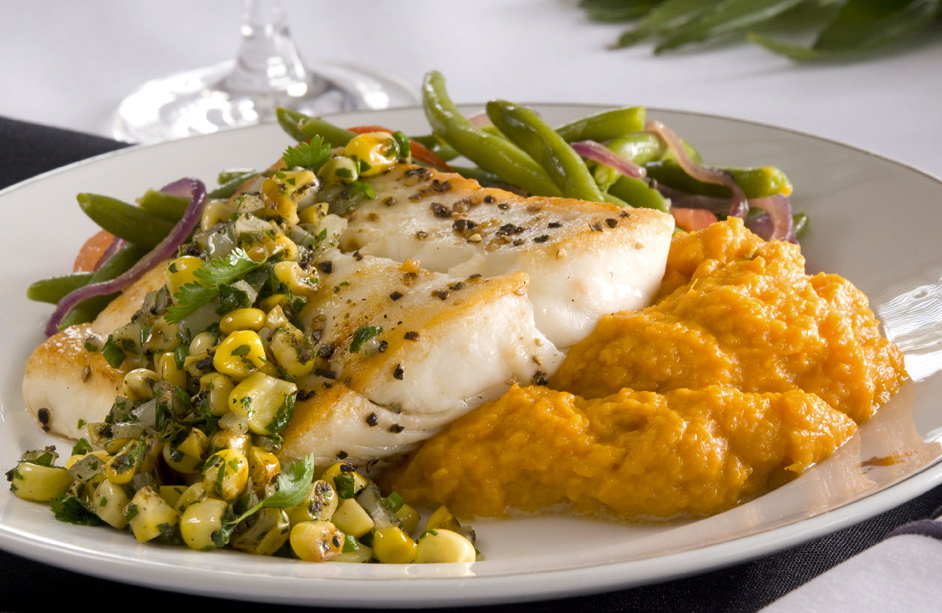 What I'm excited about is in 2013, American will take delivery of their first Boeing 777-300ER, which will be configured as a three-class aircraft and include fully lie-flat First and Business Class seats, Main Cabin Extra, a walk-up premium class bar and international Wi-Fi capability.
Even American's food is reason enough to take to the skies: They've recently added Chef Richard Sandoval and Chef Marcus Samuelsson to the mix. Sandoval joined a group of us in Mexico's Punta Mita earlier this year for the annual Punta Mita Golf & Gourmet event, and I was lucky to share space in November's InStyle magazine with Samuelsson. Two leading chefs creating healthy and delicious options in the air!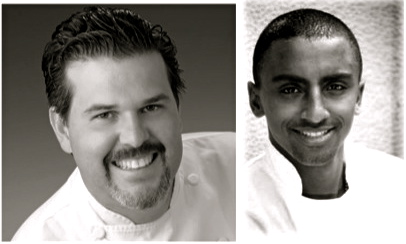 Chefs Richard Sandoval and Marcus Samuelsson
So with Shanghai, Seattle, Puerto Vallarta, Jamaica, Miami, Milan and London on my list before the end of the year, I'm gearing up for my mileage runs on American with great gusto. Packed and ready to go!