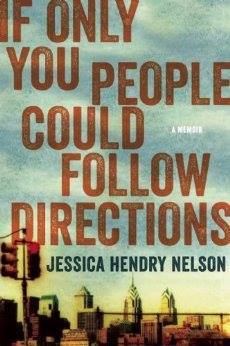 This memoir of linked essays explores notions of family, from the family of origin (involuntary membership) to the family we each eventually discover, nurture and claim—the one for which we would voluntarily sign up. Many people will, in adulthood, recreate the difficult dynamics of their childhoods, if only out of a trend toward the familiar. Thankfully, Jessica Hendry Nelson is able to love and honor the family into which she was born (father, mother and brother Eric), while also veering as far as possible from that dynamic in the family she later invents with her partner, Nick. This isn't by any means easy. Writing about her attempt to differentiate, to leave her past behind after her father's death, Nelson says "…all that sadness and mortality trailing behind me like the train of a wedding gown I can't take off." Her entrenchment in that dynamic is more binding that that of most marriages.
A quick, skillful portrait of childhood with her father:
"Half-baked business schemes were a necessity after children came along. My father devised and demolished nearly a dozen businesses in half as many years before even that much effort became absurd. As kids, Eric and I would spend days on end in his office, stuffing envelopes with flyers for Nelson Brothers' Construction, or Nelson Computers, or Nelson Asbestos Removal, none of which lasted more than a few months. After he died, I often felt like my brother and I were just more unfinished business. When he failed, our father would retreat to the basement with a bottle of vodka and some hobby glue, tenderly affixing miniature sails to the mast of another doomed ship."
Nelson achieves so much in this one passage: the father's sense of duty and desire to provide, despite an inability to follow through; his manic ambition in creating multiple business enterprises, enlisting the help of the kids, luring them into his own misguided fantasy; and finally, Nelson's use of the model ships her father constructed in their basement, demonstrates the father's sweet vulnerability, his tender treatment of the tiny sails, each ship another representation of ideas that do not sail. Gorgeous.
Similarly precise and efficient are the brushstrokes Nelson paints of her errant brother and her mother, whose maternal instincts will be her downfall. Seeking respite from life at a halfway house, Eric asks his mother to come get him. While he claims to be sober, he complains of insomnia, and being lonely and depressed. His mother takes him to a psychiatrist, suggests he asks for Ativan to relieve his anxiety. We learn later that he asks also for Lexapro, telling the doctor that this combo is one that works for his mother and sister—"the family cure." In the middle of the night, the mother wakes to his voice, and the smell of his cigarette. He is at her bedroom door, lost and loaded and confused.
"'I can't,' Eric says to Mom softly, 'I can't find the cherry on my cigarette.' He stands there stooped, a lit cigarette dangling from his fingers, and she sees that everything has gone awry, suddenly and again.
She sits him on the sofa and says, 'I'm making eggs.' His bottle of Ativan is almost empty."
Nelson's choice of the words "suddenly and again" articulates both the surprise and the repetition of life with an addict. The cycle from clean to relapsed becomes predictable and relentless. Readers are endeared to this mother, who is defenseless in the face of such love for a child, who never loses that maternal instinct to feed, the poignant hope that a pan of eggs might cure things.
Shared concern over the errant son/brother is a constant in this memoir, and a potent bonding agent between mother and daughter. When Nelson is away from her mother, she feels guilty and keeps in frequent phone contact. After one such phonecall and the resulting guilt, Nelson gives us this:
"It's not me she needs. I know that. But I can't help but feel that I should be there with her, watching movies and shoveling her driveway, teasing the swollen tics from the bellies of her dogs and wiping their paws when they come in from the yard. My mother and I grew up together in many ways, waged some of the same vertiginous battles with my father, suffered over my little brother… Our son, she'd sometimes say to me accidentally. What are we going to do about our son?"
"Just as often I feel as helpless as an infant and I wish for my mother, if just to force me out of bed in the morning, pick out my clothes, and make me eat."
In writing so beautifully about these two sentiments, Nelson covers the spectrum from child-allowed- to-be-child, to child-forced-to-be-parent. Through these carefully-selected and honestly-rendered scenes and contemplation, Nelson addresses symbiosis and allegiance, the complexities of loyalty and familial love.
My favorite chapter is "Fall," the most brilliant example I know of how to locate, situate and weave disparate details from our lives, finding in them that thread of connection, that mirror or twin or spotlight, that thing that informs something else—the notion of falling, of temptation and intoxication, of a dead lamb, a lost, disappeared and dead father, two young kids left too early to their own devices.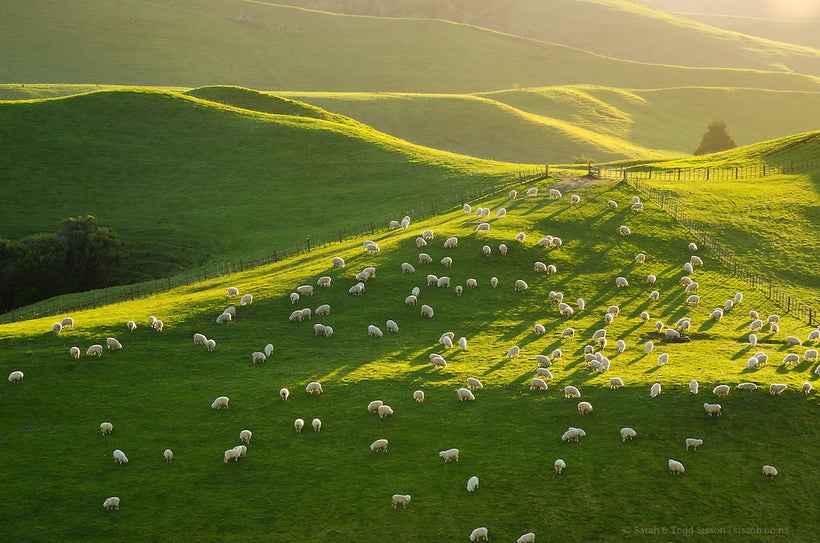 Towards the end of the memoir, we feel certain that Nelson will save herself, not only through her intellect and her writing, but also through her ability to recognize and choose the kind of man who will stand by her, whether she's enmeshed in family tragedy or successfully breaking away from it. This is a man who is not like her father, not like her brother, not the kind of boy you are drawn to because he needs to be saved. Nick is like a road sign that says This Way.
"Nick and I are searching on the internet for a place to rent in Vermont. He's been offered a job …I'm reluctant to give up [mine]. I can't commit to moving again. I can't decide. We search through the photos of mountainside bungalows and converted barns. Everything broken charms me. I like the vaulted ceilings with cracked beams, the wide wooden siding gone soft with age. Nick scoffs at the way I romanticize the dilapidated and scans through the fine print for utilities and maintenance costs. I will forgive a lack of indoor plumbing if the view is right. He won't go near a place with oil heat. Since I haven't said for certain if I'm moving, he has the say-so and I'm pouting."
Of course this narrator would be charmed by all that is broken. But she is wise enough to choose a guy who is the opposite of broken—steady, strong, predictable, present—a guy who will read the fine print.
Nick is that reliable pan of eggs, the family cure, nutrition itself.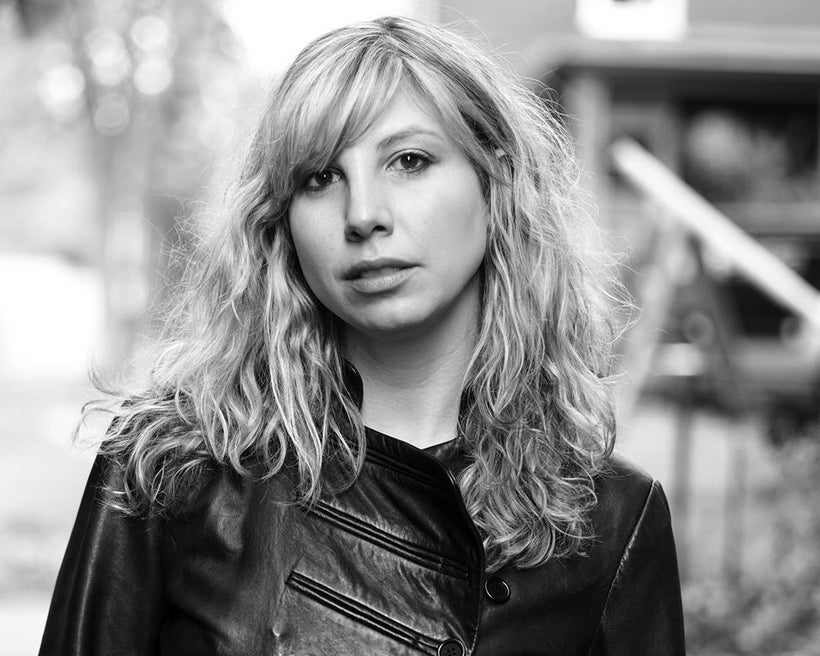 Jessica Hendry Nelson is the author of the memoir-in-essays If Only You People Could Follow Directions, which was selected as a best debut by the Indies Introduce New Voices program, the Indies Next List by the American Booksellers' Association, and named a Best Book of the Year by Kirkus. It received starred reviews in both Kirkus and Publisher's Weekly, and was reviewed nationally in print and on NPR—including twice in (O) Oprah Magazine. It was also a finalist for the Vermont Book Award. Her work has appeared in The Threepenny Review, Prairie Schooner, Tin House, The Los Angeles Review of Books, The Rumpus, The Carolina Quarterly, Columbia Journal, Crab Orchard Review, PANK, Drunken Boat and Alligator Juniper, where her essay, "The Whitest Winter Light" won their annual contest in creative nonfiction. She teaches in the MFA Program in Writing and Publishing at Vermont College of Fine Arts, the MFA Program at the University of Nebraska in Omaha, Champlain College, and is Managing & Nonfiction editor of Green Mountains Review. Her next book is a collection of essays about women and wonder.
Calling all HuffPost superfans!
Sign up for membership to become a founding member and help shape HuffPost's next chapter
This post was published on the now-closed HuffPost Contributor platform. Contributors control their own work and posted freely to our site. If you need to flag this entry as abusive,
send us an email
.