There's a reason first dates are almost universally dreaded: Make one false move (mentioning an ex, wearing bright orange Crocs) and your chances of sharing a white-picket-fence future and 2.5 kids with this person are slim to none.
We dread first dates because most of us go into them with preconceived notions and our own unique set of dating deal breakers. In the video above, BuzzFeed runs down 21 honest dating deal breakers many of us have, but few of us talk about. Some standouts?
"Wow, you post a lot of political posts on Facebook, I don't know how I feel about that."
"I'm not saying I don't want to date you because you used the wrong 'you're' in a text, but that is definitely what's happening here."
Not going to lie, we get that one.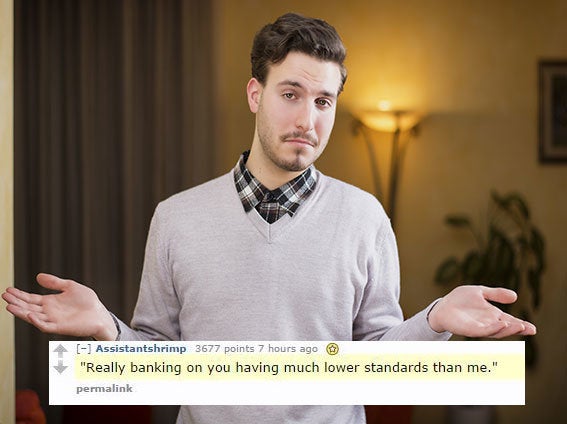 Brutally Honest Dating Profiles