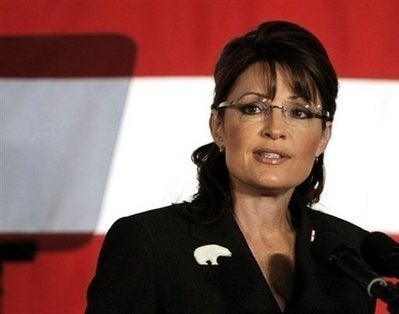 Much attention has been paid to Sarah Palin's style these last couple weeks--thanks to the surprising news about her impressive wardrobe bill. And while our ears may be tuned to economic news these days, our eyes cannot help but be drawn to the perfectly frivolous but delightfully satisfying allure of Vice Presidential and First Lady style.
I think it's safe to say that even Joe the Plumber knows that Sarah Palin is in no danger of preaching the good word of environmental responsibility...But since Sustainability is such a top-of-mind issue and Style is something that Michelle, Cindy, and Sarah all have--I figured it was time to look at some of the sophisticated, sustainable White House-worthy power pieces they're donning in the final days.
Lucky for us Recessionistas, these pieces are sharp, stylish and won't force anyone to take out a second mortgage.