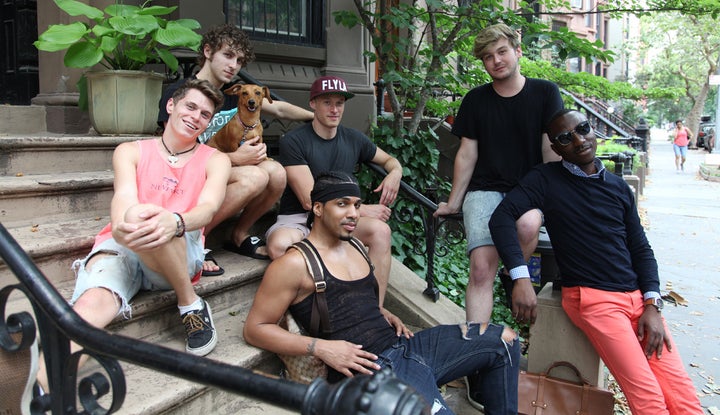 Like many gays who grew up in the late 1990s and early 2000s, I was obsessed with "Sex And The City." Over time, my obsession has only grown ― and I wholeheartedly feel that, regardless of sexual orientation, the series is as relevant as ever. Whatever relationship trial or tribulation you encounter, there's an episode for that.
Moreover, the show also exemplified chosen families ― a concept with which queer people, in particular, are familiar. With many of us rejected by parents, aunts, uncles and grandparents, we've become good at building our own families based on friendship, love and support rather than blood. In one episode, Carrie remarked:
The most important thing in life is your family. There are days you love them and others you don't, but in the end, they're the people you always come home to. Sometimes it's the family you're born into and sometimes it's the one you make for yourself.
As a tribute to Carrie and crew, I reimagined the show as a gayer, more colorful series for my YouTube channel through four separate episodes. It was a lot of fun to make with some of my own chosen family, and I can't help but think that, from a walkup somewhere on the Upper East Side, Ms. Bradshaw approves.
BEFORE YOU GO