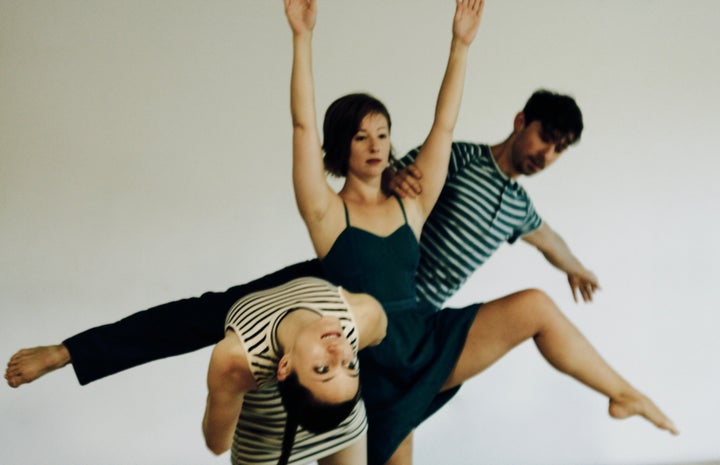 If we're lucky, we spend somewhere around a third of our lives asleep.
"I just find it crazy," dancer and choreographer Eliza Larson told The Huffington Post. "We have these complete other lives that we live while we're sleeping and yet we can't even remember them, or we remember them in different pieces." 
Thinking about sleep led the Portland, Oregon–based dancer to create "In Circadia" ― a five-section dance inspired by the stages of the sleep cycle.
"I'm not a scientist or a sleep researcher," Larson said. "But I was inspired by the structure of the sleep cycle ― the brain waves and the different characteristics of each stage ― and used that to create the work."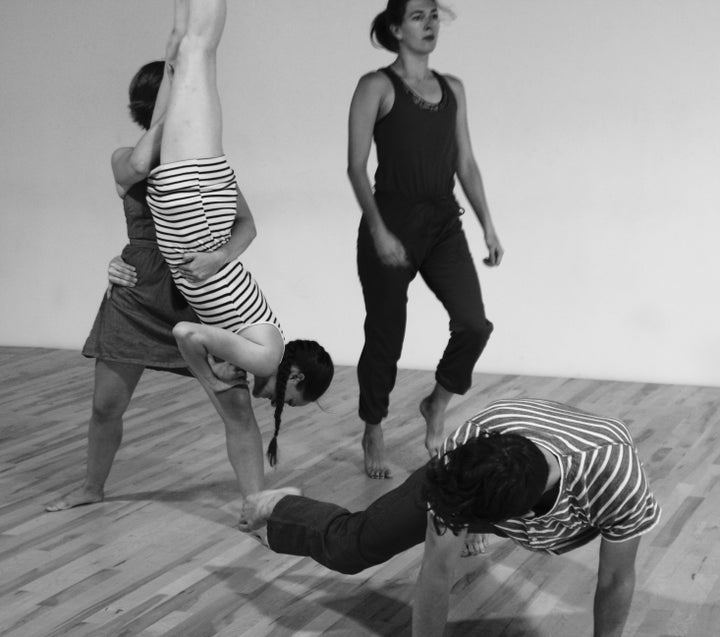 When complete, the piece is expected to be nearly an hour in length. And each section will abstractly mirror the various sleep stages, from falling asleep to REM (rapid eye movement) sleep, Larson explained.
Larson said she chose sleep as her inspiration for this project because sleep is something everyone does and everyone can relate to.
"It's so natural and we take it for granted until something goes wrong, like insomnia or narcolepsy," she said. Typically Larson said she doesn't have too much trouble sleeping, but she has experienced temporary bouts of insomnia.
"When it does happen, it's ― oh, god, it's so awful," she said. "I will be watching myself fall asleep and think it's happening, it's finally happening. But then witnessing myself falling asleep wakes me back up. And it's this perpetual cycle."  
There's this back and forth between familiar and unfamiliar territories.

Eliza Larson, dancer and choreographer
While "In Circadia" explores the phenomenon of experiencing insomnia through dance, it also explores the dream state.
"There's something really pleasurable and hopeful for me about being in the dream state, where you continue to meet with people who aren't around anymore or where you can fly ― all of these things that aren't possible in real life," she said.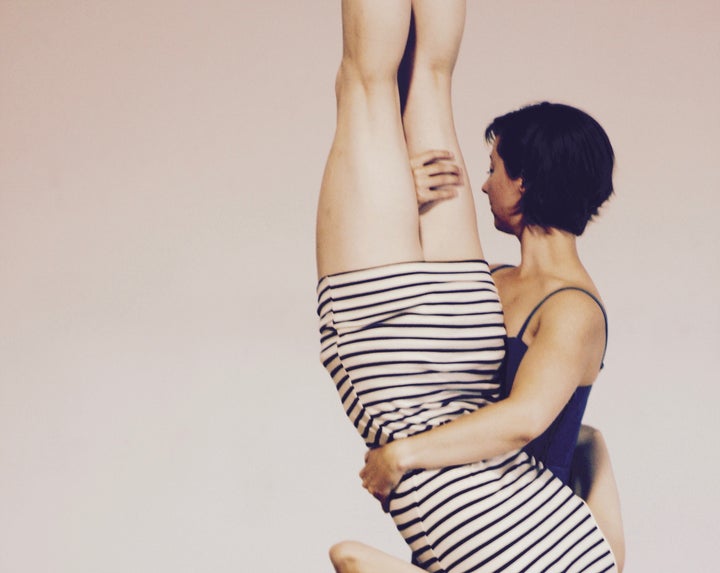 "I wanted to explore that shared emotional state that we all inhabit," she said. "You don't get to choose what you're dreaming about, but it's influenced by our personal histories, past experiences and your daily life."
The choreography is about translating those paradigms into dance, Larson said.
The movement itself oscillates back and forth between the known and the unknown ― some parts are completely choreographed and other parts are partially improvised. "There's this back and forth between familiar and unfamiliar territories of the performers and also for the audience."
Whether or not the work will help her audience sleep isn't necessarily the goal, Larson said. But she did mention that she hasn't struggled with insomnia herself since working on the piece ― and she's also much more aware of her own dreams.
Watch a preview of the work below from last month's performance. 
Sarah DiGiulio is The Huffington Post's sleep reporter. You can contact her at sarah.digiulio@huffingtonpost.com.   
Calling all HuffPost superfans!
Sign up for membership to become a founding member and help shape HuffPost's next chapter
BEFORE YOU GO
PHOTO GALLERY
Luis Pons Dancers In New York City Are Magical