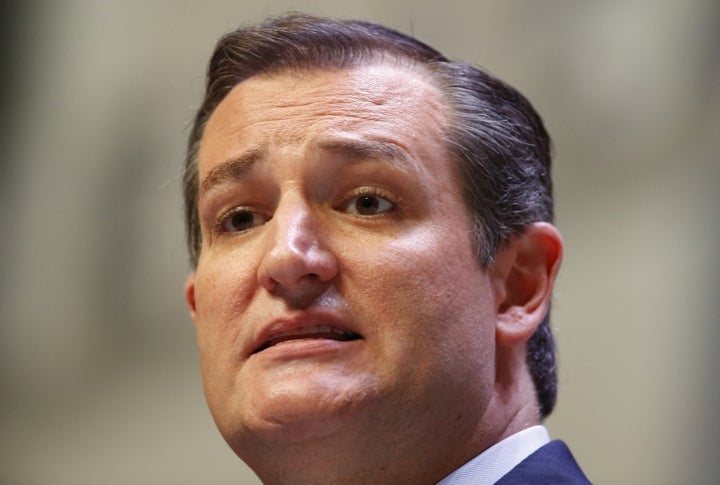 Throughout the fight to stop the GOP tax scam, all eyes have been on a handful of Senators including Bob Corker (R-TN), Susan Collins (R-ME) and Jeff Flake (R-AZ). But with the upset victory of Doug Jones in Alabama, where Donald Trump won by 28 points last November, a different set of Congressional Republicans should be getting very nervous: Those who are up for re-election in 2018. Their number includes six Senators and every single member of the House who isn't planning to retire.
At the top of that list is Dean Heller (R-NV), who represents a state that Donald Trump lost by two points. Right behind him is Ted Cruz (R-TX). Despite the Lone Star State's red reputation, it only supported Trump by nine points, a much smaller margin than Alabama, which now has a Democratic Senator. Both Heller and Cruz have been enthusiastic supporters of the tax scam bill, with Cruz even appearing on CNN as the face of the bill in a debate with Senators Bernie Sanders (I-VT) and Maria Cantwell (D-WA).
In the House, over 20 Republicans represent districts that Hillary Clinton won last November. Many of them are from states like California, New York and New Jersey, which will be hit especially hard if the tax scam becomes law. Their constituents will find that their own taxes have been increased to pay for a tax handout to billionaires and corporations. They will realize that their Representatives work for donors, not voters. And they will throw them out of office next November.
The faces of the tax scam include Reps. Steve Knight (CA-25), Darrell Issa (CA-49), Dana Rohrabacher (CA-48), Mimi Walters (CA-45) and Barbara Comstock (VA-10). It doesn't matter if they vote for the final bill, or if Paul Ryan gives them permission to vote no. As members of the party that is trying to jam a historically unpopular tax scam bill through Congress, they bear responsibility.
No doubt Heller, Cruz, and dozens of Republican House members are telling themselves that the Alabama election was a fluke, caused by multiple credible accusations of pedophilia against Republican candidate Roy Moore. But that ignores a huge part of the story. The Alabama election was unusually close even before those accusations surfaced, because the Republican Party has spent the last year pushing a toxic policy agenda that no one voted for.
Republicans are making a cynical bargain that if they cater exclusively to their wealthy donors, they will be able to spend enormous sums to keep their seats next year. But they are wrong. No amount of money will save them from the anger of the American people. If this bill becomes law, their fate will be sealed before the ink is even dry on Donald Trump's signature. Heller, Cruz, Knight, Issa, Rohrabacher, Walters, Comstock and many more Republicans will lose their seats next November.
Calling all HuffPost superfans!
Sign up for membership to become a founding member and help shape HuffPost's next chapter