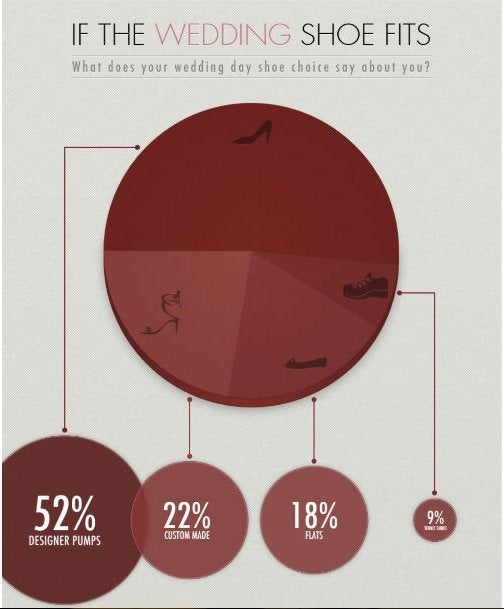 As I jumped up and down in heels, rain soaked, obnoxiously knocking on the side window of my apartment complex's leasing office Tuesday morning, I couldn't help but laugh at myself. I was there in the hopes that there would be SOMEONE around at 8:15 a.m. that could let me in before its normal opening at 9 a.m. I wasn't locked out of my place and there wasn't a fire in my kitchen ... it was much more serious that that.
I was there so that I could pick up the package containing my Jim Hjelm dress that I will soon wear as maid of honor in my best friend Kim's wedding in June. I was on a mission to try it on ASAP -- before Kim could worry herself into a panic attack wondering if she'd made the right dress choice. As I glanced down at my now muddy heels -- which by the way, unintentionally irrigated the front lawn as they made holes in the grass as I walked -- and realizing how absolutely ridiculous I must have looked to the people passing by, all I could think about was ... what do my shoes say about me? Why was I thinking about my shoes at a time like that? Well, my role as a chronic bridesmaid (I was in nine weddings last year alone and have three more on the calendar for 2012 ... seriously) is just a small part of the way weddings have affected my life. I am also the founder of Tailored (Tailored.co), a newly launched personalized shopping site for brides.
One of the most interesting parts of my job is being able to see, in real time, what brides are loving, what brides are hating, what they are inspired by, what they are sharing, and most of all, being able to see current trends and forecast future trends based on all of the data Tailored is gathering through the site.
I am finding what they tell us so interesting that I couldn't help but share what we've learned about brides in just the first month alone ... and it all starts from the toes up!
One of the first questions we ask brides are which shoes they were going to wear walking down the aisle.

· 52 percent of brides said they will wear designer pumps on their wedding day
· 21 percent said they will wear custom-made shoes
· 18 percent said they will wear flats
· 9 percent said they would choose to wear tennis shoes on their big day
As stylish women, we often say that you can tell a lot about a person just by looking at her shoes, and it turns out that the type of shoes a bride wears on her wedding day says a lot about her overall style and personality, too.
· 57 percent of brides who wear designer pumps on their wedding day would prefer the beach as a destination wedding location, while 6 percent would choose to have their wedding in the mountains, and only 2 percent would get hitched in Las Vegas
· 60 percent of brides who would wear designer pumps on their wedding day would also choose five-star dining as their ideal first date (winning out over camping, bowling, or a horse and carriage ride)
· 51 percent of these brides would also choose to have a formal sit-down dinner at their reception (winning out over a buffet or small plates and appetizers)
Interestingly, that's in direct contrast to the brides who wear flats on their wedding day, as they are three times more likely to select the mountains as their ideal destination wedding location. Brides who wear flats are also 65 percent more likely to choose a castle as their dream wedding venue and 2.5 times more likely to watch "Say Yes to the Dress" than "American Idol."
Wearing tennis shoes on your big day? Brides who are wearing tennis shoes on their wedding day are four times more likely to shop at H&M than a designer boutique like Tory Burch. They are also 2.5 times more likely to have their bachelorette party in Vegas than brides who are wearing designer pumps or flats, and over half of tennis-shoe-wearing brides would forgo a church ceremony to get married in nature! Nature won out even when we gave them the choice of getting married in such exotic venues as The Louvre, a romantic castle or a hot air balloon. Turns out, this emerging set of tennis-shoe brides just want to kick back and relax. Go figure.
Brides who said they will wear custom-made shoes on their wedding day have a different idea of their perfect wedding venue, as 65 percent of these brides would choose to get married in a castle. They are also the LEAST likely to choose Angelina Jolie as their style icon and 2.5 times more likely to watch "Say Yes to the Dress" than "American Idol."
Forgoing the heels to walk down the aisle in flats? Brides who wear flats are two times more likely to choose Jackie O as their style icon than Sarah Jessica Parker, are three times more likely to get married in the mountains than other brides, and would choose a spa weekend for their bachelorette party over a night out at the bars or a visit to a strip club. Classy bunch!
It's fun to think that one piece of fashion can say so much about a person's style or taste -- and it does make me wonder. Maybe, as we step into the spring 2012 wedding season, to start getting ahead of the trends, we just need to look to our feet.