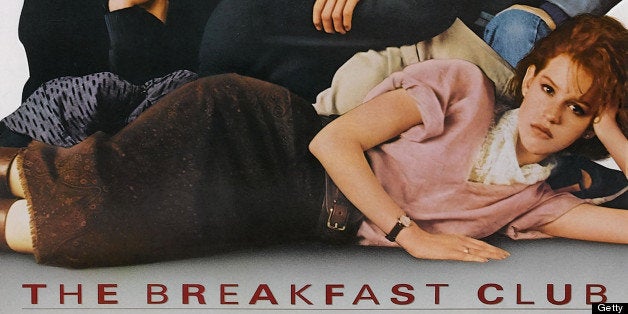 1. Sixteen Candles
Jake wishes Samantha a happy birthday on her Facebook page. He does not get her a cake.
2. Fight Club
The first rule of Fight Club is you must sign a waiver.
3. When Harry Met Sally
"I'll have what she's having. Unless there's gluten in it."
4. Pretty Woman
Edward has GPS and doesn't get lost. But he meets Vivian when he's out looking for a prostitute.
5. Heathers
Everyone is named "Emma."
6. Dirty Dancing
Baby spends the summer in upstate New York working at a goat farm. Johnny teaches her to make cheese.
7. Home Alone
Kevin doesn't notice he's ever home alone because he's immersed in Minecraft.
8. Good Will Hunting
"Do you like apples? Well, she accepted my friend request. How do you like them apples?"
9. The Breakfast Club
There is no Saturday detention because of budget cuts.
10. Ghostbusters
Gozer assumes the physical form of "Hello Kitty."
11. Pretty in Pink
Andie gets her prom dress at Anthropologie.
12. Office Space
The "office" is just a table at Starbucks.
13. She's All That
Laney is given glasses with thicker frames as part of her "after" makeover.
14. Freaky Friday
Ke$ha wakes up one morning feeling like P. Diddy.
15. Ferris Bueller's Day Off
Ferris is homeschooled.
16. Steel Magnolias
Truvy owns a busy blow-dry bar so there's no time for chitchat.
17. Say Anything
Lloyd stands outside of Diane's house holding a giant boombox playing
"Blurred Lines."
Related
Popular in the Community