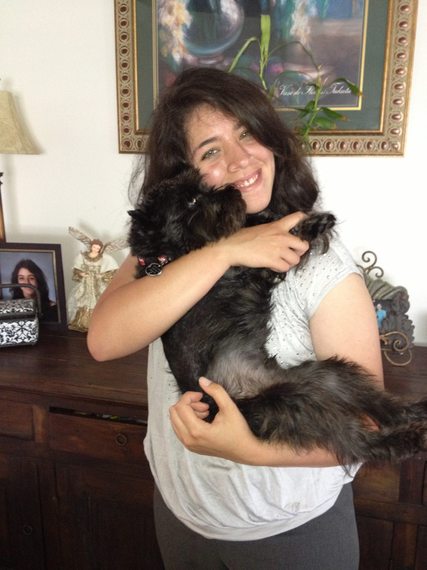 In my generation we were taught from the time we were born that when we became adults it was important for us to get a good education, work real hard, and save your money for retirement. We were told when people got older they moved to Florida and lived off the fruits of their labor that they had accrued from their youth. As simple and well thought out as this plan seemed to be in those times, no one ever prepared you for what would happen if tomorrow never comes.
When most people were enjoying their new marriages and taking risks for their future, I was always planning for my death. I am 47 years old and I have had cancer since I was 22. Despite the doctors giving me 9-13 months to live, and having had stage four cancer five times. I never fully believed I was going to die, but yet I have spent my life preparing for my death.
Every time someone was having a baby or getting married I would volunteer to throw them a party or shower. I wanted to make sure their last memories with me and of me were memories they could smile about. I was in so many weddings in my 20's and 30's I can't even count them on one hand.
I have had many surgeries and the maximum amount of radiation I could have in my lifetime. I received radiation treatments for six and a half weeks, two times a day. I drove myself back and forth, up to the last week. I never wanted to burden anyone.
I remember the year I was told that I only had a short time to live. My husband had just lost his mother that year to cancer. She was only in her early 50's when she passed away. A little less than a year following her death my father-in-law passed away too. They were married for 36 years. They had just retired and they thought they would have all the time in the world to do whatever they missed out on in the early years. With both of my husband's parents gone, all I could think of was how hard it was going to be for my husband to raise our little girl by himself. We had only been married for a few years.
I heard a pastor speak for the Chamber Of Commerce during Christmas that year. I really enjoyed his method of preaching. I contacted him shortly after I was given the news that my cancer had spread and that there was nothing else they could do. It was on a Wednesday when I made the call to him. He said he never answered the phone on Wednesdays, but something told him he should that day. I told him he probably didn't remember me, but I had heard him speak and how I thoroughly enjoyed his message. He asked how he could help me that day, and I told him that I only had a short time to live and even though he didn't know me, it would mean a lot to me if he would give my eulogy. He was quiet for a moment and then I could hear his voice crack. He said he had never received a call like that before. I let him know that he wasn't alone; I had never made a call like that before.
I picked out what I would wear and a picture I thought everyone would like to see. I did not want my husband to have to do anything. I had every detail picked out down to the flowers; I called the American Business Women's head of the chapter ( I had just been awarded the Newest Member of The Year for bringing the most people into the chapter) and asked them in lieu of flowers to start a trust fund for my daughter, for when she got older. The chapter took a collection of money from each member and purchased several savings bonds for my daughter.
Recently I realized, I have spent most of my time preparing for my death instead of enjoying my life. Not that I didn't have moments of enjoyment, but in the back of my head I was always planning for the day I would no longer be here. I told myself it was for my family and friends. Yet, I have realized through speaking to many other cancer patients who have passed on-- it is not a fear of dying; it is the fear of missing out on things our loved ones will do without us.
Looking back I wish I would have enjoyed more things in life. Once I got cancer I was always looking for ways to provide comfort for others when it was my time to go. I never thought about what would happen if I lived.
I have been blessed to see my daughter graduate from high school In 2012. I was told a few years prior that my cancer had once again appeared, and it made me think about the savings bonds that were given to her so graciously. I had tucked them away for tomorrow. Since tomorrow had come and gone, I decided to focus on the day... so we cashed in those savings bonds, and she picked out a puppy to add to her life.
As I watch the puppy we call Max, run around our home, and bring a smile to all of our faces, I think of what he does so well... He lives for today and wakes up every day doing the exact same thing. I think I will start doing that too-- in the event tomorrow never comes.
Related
Popular in the Community