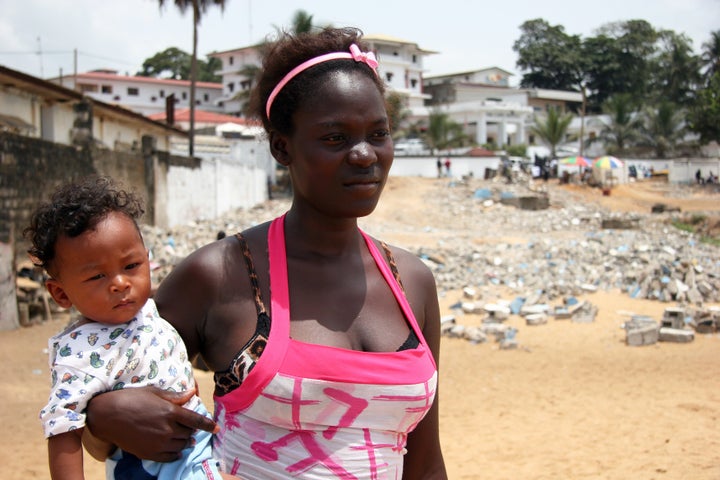 Last week I found myself discussing overseas development aid on BBC TV here in London. Walking in front of next month's G20 summit venue, the Exel Centre, with the City of London over my shoulder, I tried to convince viewers of the importance of maintaining overseas development aid amid the global credit crunch.
It seems to me, and those I stand with in the Global Call to Action Against Poverty (GCAP)http://whiteband.org, that we are at a critical turning point and may be witnessing a shift in the way citizens view the world and distribution of wealth. Opportunities for root and branch reform lay before us, but rumours of squabbles behind the political scenes threaten the degree of this shift--politics is once again hampering progress.
Times of global financial downturn are often marked by cuts to aid, but these are the times when aid is most necessary and this is time to honour our aid commitments. We've been waiting over 35 years to achieve a miniscule level of 0.7% of Gross National Income (GNI) in aid from rich countries, but in the space of little over a year the world's political and economic leaders are aching to go back on their word. It's abominable and we the people must show that we will not allow it.
We can all see the painful consequences of missing aid in Africa and throughout the world. We can all see that aid has helped provide healthcare and an education to millions. Yet, now we are all seeing the global recession undermining years of hard work and progress in Africa and throughout the world if its effects are not mitigated.
Over the next few weeks we can show our outrage in united and organised forums to ensure that our voices are heard. The first opportunity is at tomorrow's G20 Finance Minister's meeting in London. In many G20 countries intense lobbying of Ministries has been taking place to insist that aid commitments are honoured, immediate access to the emergency funds is granted, the international financial system is properly reformed and that governments make real moves toward a real green economy. This movement will come to a climax on March 28th when we expect people in the Philippines, Germany, Spain, Brazil, Argentina, India and here in the UK to take to the streets calling for our global leaders to 'Put People First'. These actions will only make a difference if they are both large and focused.
Will the G20 and their 'special guests', take the bold steps needed to address the deepening global economic crisis in support of international social justice? This is President Obama's chance to show how serious he is about real change, it's Prime Minister Brown's chance to demonstrate his commitment to development and, most importantly, it's vital for the most vulnerable people on our planet that this opportunity is not missed.
Calling all HuffPost superfans!
Sign up for membership to become a founding member and help shape HuffPost's next chapter