Drivers in Predominantly Black Neighborhoods Overpay for Car Insurance
Last summer after switching jobs, I moved from Florida back to my home state of Georgia, making a three-month pit stop at my mom's before settling into my own place. My mom lives in Henry County, part of the greater Atlanta area. I relocated to Vinings in Cobb County, about 10 miles northwest of Atlanta proper, and guess what? Just by simply changing addresses, my car insurance rate dropped by more than $20 per month – roughly 18 percent less than what I was paying while staying at my mom's.
As opposed to my mom's ZIP code, where the U.S. Census showed an equal mix of black and white residents, my new ZIP code was predominantly white.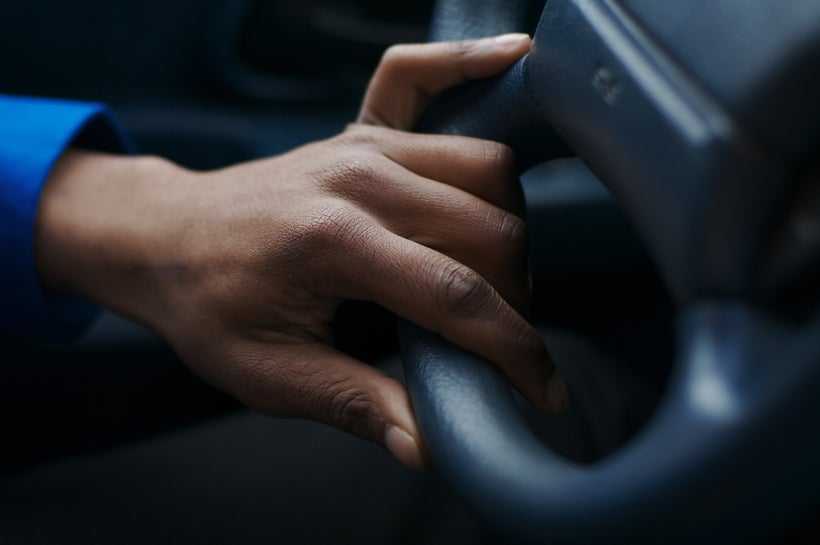 The price difference might raise an eyebrow, but it's nothing new. Auto insurance rates offered to good drivers increase where the proportion of African Americans living in a community increases, according to a 2015 study by the Consumer Federation of America (CFA).
If you live in an area where more than three-fourths of the residents are black, the CFA found, your insurance premium could cost up to 194 percent more than in ZIP codes that are predominantly white.
Insurance companies have argued this is because the neighborhoods are poor and plagued by crime – or they're urban and the traffic is heavier. But CFA's study showed the average auto premiums are higher in predominantly African American communities regardless of population density or affluence.
And now, the Treasury Department's Federal Insurance Office has released an alarming report revealing the intersection of higher insurance rates and discrimination: More than 18 million Americans live in ZIP codes where car insurance isn't affordable, according to the department's January report. Where are premiums out of reach, you ask? In 845 "traditionally underserved" ZIP codes, or communities where the majority of residents are low- to moderate-income earners and/or people of color.
The CFA previously shed light on this problem in a case study of two hypothetical women: A married executive with an MBA who lives in a predominantly white neighborhood and a widowed blue-collar worker living in a low-income, predominantly black community. The executive, who had an excellent credit history, paid her auto premium in advance, while the blue-collar worker, a high school graduate who had a few credit dings, put her insurance on hold in the summer to ride her bike to work. Both women were classified as good drivers. The executive's auto insurance premium was $586 annually, while the blue-collar worker's premium was a jaw-dropping $3,513 – six times higher than her affluent counterpart's.
"Auto insurers have started to use factors that have no relation to risk and loss," including credit scores and occupations, J. Robert Hunter, CFA's insurance director, told MoneyGeek.com. Unfortunately, factors such as credit scores, which have nothing to do with a consumer's driving background, he says, can strain or even overwhelm a family budget when it comes to affording mandatory car insurance. "We need to end these cruelly unfair practices," Hunter concludes.
The Treasury Department defines car insurance as "unaffordable" once it eats up more than 2 percent of earnings for people living in low-income, minority communities. More than half of residents in underserved ZIP codes in Michigan, New Jersey, Rhode Island, New York and Delaware have unaffordable insurance. And the CFA has found that the average cost of auto insurance for low- to moderate-income people is 10 percent to 25 percent of their income.
What's unusual about the Treasury Department's study is that it's the government confirming the need for low-income drivers to have access to low-cost auto insurance.
"The government can't force people to buy products in the private marketplace but pay no attention to whether the prices are sufficiently affordable that people can comply with these laws," CFA's Hunter says in a statement about the Treasury Department's report. "That's why this report is so important and needs to be updated annually."
In the meantime, if you feel that you are being discriminated against by your auto insurance company, Hunter recommends you contact your state legislators and the Federal Insurance Office. Ongoing pressure, it seems, is the only way things will change.
Crissinda Ponder is a personal finance editor and writer for MoneyGeek.com.
REAL LIFE. REAL NEWS. REAL VOICES.
Help us tell more of the stories that matter from voices that too often remain unheard.
This post was published on the now-closed HuffPost Contributor platform. Contributors control their own work and posted freely to our site. If you need to flag this entry as abusive,
send us an email
.