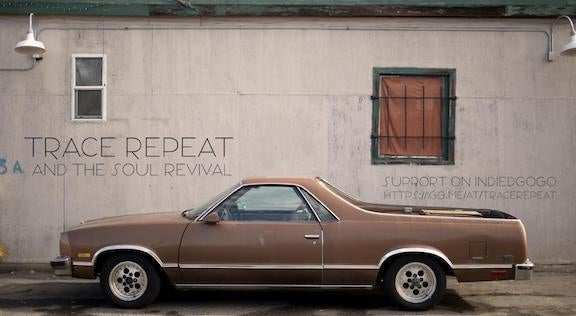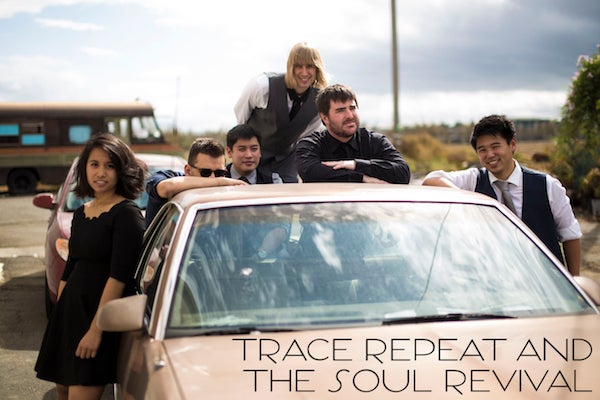 "We're part of a larger community that wants to have an adequate voice, and that's what it's all about — being ourselves, remaining authentic. I don't necessarily think we are changing people's perceptions, but widening it. We're here to show that Asians can be funky and sexy and not be apologetic about it." — Trace Repeat's Zach Hing
I remember when I first heard 1970s rock band Wild Cherry break out one memorable groove in their chart-topping song "Play That Funky Music." Hey, why not? If a rock band could break out the funk, why not an Oakland-based band called Trace Repeat which is fronted by two soulful Asian American musicians.
I mean, the Census Bureau reports the U.S is becoming a minority-majority nation. The minority population is expected to rise to 56 percent of the total population in 2060, when "the U.S. will become a 'plurality' nation of racial and ethnic groups." The bottom line is that America is fast becoming a pluralistic society, in spite of the new Administration in Washington.
If we're open to this increasingly multiracial, multiethnic and multicultural America, then we will also benefit from a diversity that will be good for business with new ideas, different flavors, better food, and new and amazing music.
We hope to use this platform as more than just a medium to fund a record, but as a means to draw attention to a bigger and more significant cause. Zach and I agreed we would use the crowdfunding campaign as an opportunity to talk about the racism and stereotypes we face essentially every time we get on stage. The offhanded comments we hear from people that just can't believe that your quiet, demure Asian kid could possibly lead an unapologetically sexy, funk and soul band.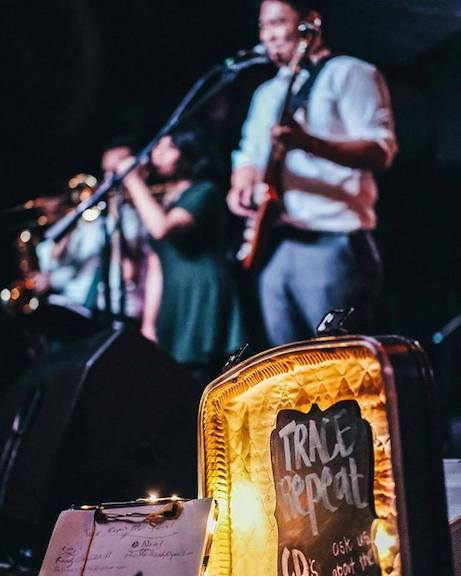 Woo says those stereotypes have included Jackie Chan's "slapstick, dopey, emasculated version" of martial arts, and William Hung's "horrible, horrible 15 minutes of fame" on American Idol. Woo and Hing have come to understand that Hollywood and pop culture's portrayal of Asian Americans is "absolute garbage."
Unlike any stereotype, these really cool Asian American cats and their band love laying down funky grooves and paying homage to Motown's forefathers, Marvin, Stevie and the Temptations. So, Woo defiantly says, "We're here to break the mold. And if we may be so lucky, maybe empower a future generation to break the mold with us too."
That's quite a brave goal and challenge. But where did Trace Repeat's excellent story begin?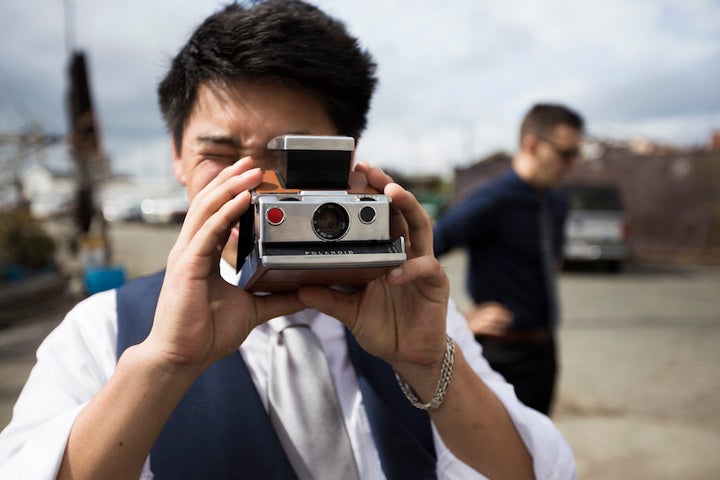 As a kid, Woo remembers going on road trips with his family, and his Dad listening non-stop to Motown: "That subconsciously became my musical roots before I even knew I was a songwriter, just because the feel and groove of those songs became engrained in my musical identity." Likewise, Hing says, "My father introduced me to Donna Summer on his stereo. He got me into everything legendary — Marvin, Stevie, Diana Ross, you name it. Who doesn't get down to R&B and funk? It gives you soul."
After spending a few years exploring different approaches to songwriting and musicianship, Woo felt a musical revolt in his soul, explaining, "A part of me was saying, 'OK, Wesley, here's all of this musicianship and songwriting technique that you've accumulated. Now let's get back to the basics.'" Hing simply adds: "I hit up Wesley, we did a video, we liked the same stuff, and felt that rhythm when we played our music."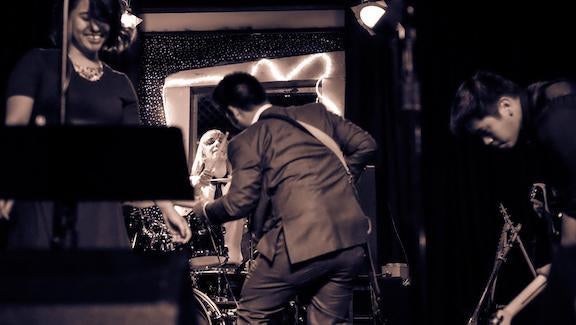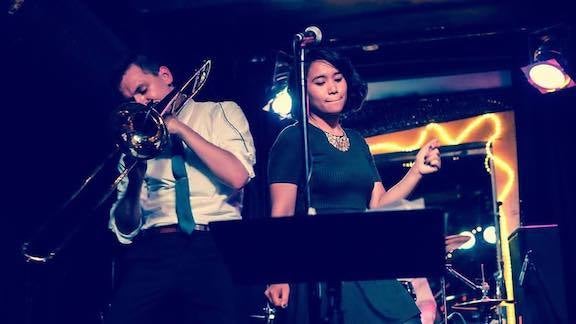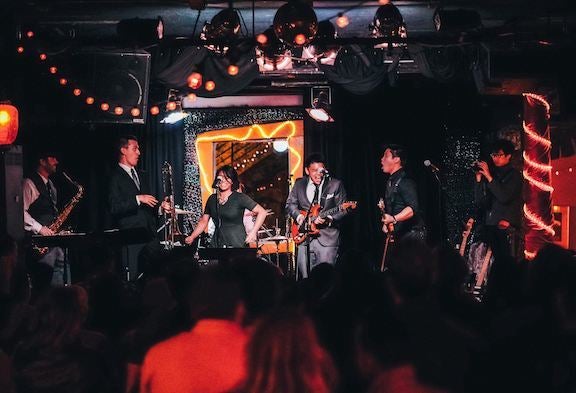 The next step was getting other band members (Ben Peterson, Dan Wilson, David Kaiser-Jones, Khrizia Kamille) to buy into their dream when they floated some demos around. Woo adds:
When the rest of the guys joined the band solely based on those demos, it was really a big leap of faith on their part, that what we were assembling had the potential to grow into something more than MIDI drums and cheesy basslines.
What Trace Repeat will soon be serving up is a throwback record, packed with James Brown references, Al Green harmonies, and Prince vocal runs. It's that "dusty vinyl you dug up in the corner thrift shop, that old school soul from back in the day."
Bottom line, if you don't feel the groove and don't "get down on it," check your pulse!
But this drive to break the mold still comes with some anxiety, as Woo offers:
Even now that the campaign is nicely funded (YES!) I still find myself getting anxious talking about the Asian American part of the campaign to people. Like it's some big taboo to talk about how many times we didn't make the cut for a festival because another funk band that has a white dude in the front singing a slightly more watered down version of our music beat us to it. Ain't that some shit?!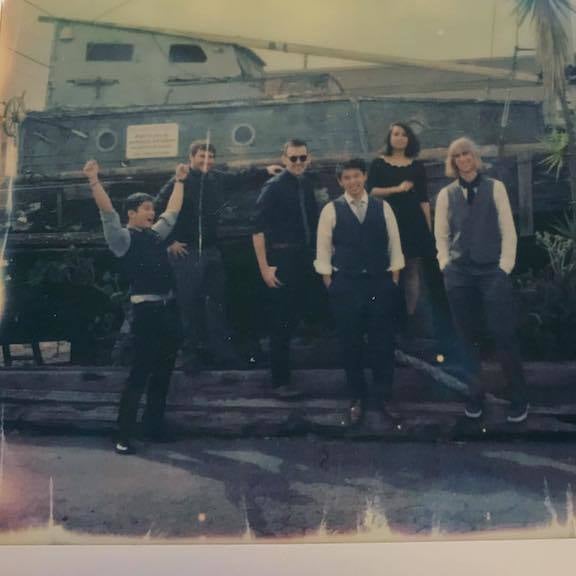 But one of their brothers-in-arms, musician Peter Su, strongly believes there's a movement happening right now, that in 2017, "Asian Americans are no longer the one-dimensional stereotypes portrayed in the last century and more of us are telling our individual stories, humanized and in the flesh."
Watch this space for more info on this movement, and on Trace Repeat hopefully taking their new music to SXSW, March 10-19, laying down the funk and getting dirty on the dance floor in Austin, Texas.
Popular in the Community