I recently went through the heavy and mournful experience of making end-of-life decisions for a close family friend. Luckily, she had planned for the worst and provided clear instructions to the appropriate people about her wishes. It made things a bit easier, but it really drove home the importance of planning ahead and crafting a Will and Health Care Proxy to help your loved ones through tragedy, and even death.
About four years ago, my mother-in-law's best friend of 20 years asked me to be the executor of her estate and her Health Care Proxy. She had no living family of her own, but was essentially a member of ours. We spent many holidays together and have many years of fond memories.
Unfortunately, she had a massive stroke a month ago at age 78, and, due to her condition, we had to make decisions about whether to continue her medical care and treatment. This is an enormous responsibility: As a family, we wanted to make sure to abide by her wishes while also giving her the opportunity to survive. When the doctors sat us down and informed us that there was little hope, we had to make the decision to take our friend off of life support. She was surrounded by people who loved her and who knew that this is what she would have wanted, but the weight of the decision was still heavy on all of us.
I can't even imagine having to go through this experience without knowing her wishes. Making a decision like this was horrible enough even with very explicit instructions; without them, it would have been overwhelmingly traumatic.
Warning: Failing to Plan is Planning to Fail
I want to get directly to the point of this article, and I hope it hits home. I know a lot of people who have Wills and Health Care Proxies in place, but I've come across many who don't. Even those who know they have a Will often don't know what other documents accompany it or what directives are in them. Your family would already be under an unbelievable amount of strain should anything happen to you, and not knowing your wishes or struggling to figure out your finances will only make it worse.
It is selfish, inconsiderate, negligent and careless not to take action in these areas. If you find my words to be harsh, I apologize -- however, that's good. If this is what it takes to get you to take action, I'm all for it. Remember, it's not for you, it's for your family and loved ones.
Don't think about yourself, think about your family and how hard it would be for them if the worst happened and they had to make decisions for you. By knowing what you want, your family will be able to honor your wishes and reduce, at least a tiny bit, some of the grief that goes along with such tragedy.
First Thing's First: Think About Your Children
Think of that one brother- or sister-in-law who would send chills up your spine knowing they were raising your children. Or think about the custody battle that could break out between your family members if such a decision had to be made. Want to avoid that? I thought so.
This is why a Will with explicit instructions for guardianship is so important. If you have children who are minors, you must have directives in place should anything happen to both parents. This can be the most grueling and unpleasant aspect of financial planning, as it's a horrible thing to think about, but if you want to avoid family discord or the upbringing of a child around morals or ethics that are not aligned with yours, it's necessary.
Depending on your net worth and other considerations, I also advise my clients to have a life insurance policy in place that could cover expenses for their children. This is to ensure that they have every opportunity that you as a parent would have provided and also to avoid financially burdening the guardian.
Do you shudder at the thought of being kept on life support indefinitely, or at the thought of not being kept on it as long as possible? Another important aspect of estate planning involves planning ahead for medical contingencies in which you're incapacitated.
You should name a Health Care Proxy, which means that the person is authorized to make decisions about your medical treatments. A Living Will is also critical: This document provides detailed instructions about your health care wishes. You can state your desire to exhaust all medical options, issue a do-not-resuscitate order, or anything in between. In short, the health care proxy names someone to carry out your wishes, while the Living Will helps your family understand what those wishes are.
You should be aware of another issue related to your medical records. HIPAA (the Health Insurance Portability and Accountability Act) has very explicit rules to protect the privacy of your health information. This is a very good thing, unless your Health Care Proxy is unable to access your records to make decisions. Make sure to include a provision allowing a "personal representative" to access your information while still complying with HIPAA rules. Your estate attorney should be able to help!
Finally, you can also nominate a Durable Power of Attorney to help in the management of your financial affairs if you should become incapacitated. The "durable" part ensures that this person retains Power of Attorney if you are unable to make decisions, which is when it's most important. For example, our friend did not have a Durable Power of Attorney in place, which became a concern because we wouldn't have been able to help her if there was a major financial issue on the horizon.
There are many resources available for drafting these documents. The cost should range between $500 and $1,500 with a qualified estate attorney. I recommend going through a lawyer because he or she can help explain everything you might need to know and identify possible issues that may need special attention.
If you are fee-conscious, have a very basic Will, or if you are one of those people who keep meaning to get started but have trouble with it, you might want to consider looking at online document services, which are a fraction of the cost. A site like LegalZoom offers templates and basic advice.
You should also put all your financial information in a safe place -- including your financial accounts, the whereabouts of your safety deposit boxes, insurance policies, tax records, contact information for your CPA, financial advisor, life insurance broker and lawyer, and most importantly, original copies of your Wills (just to name a few). Then, of course, remember to share this information with your family/friends and provide them with copies of all of this information.
Keeping it Going: Is it Time for a Codicil?
Once you've set things up, the biggest mistake you can make is forgetting to keep things going. Times change, relationships change and kids grow up. Revisit your documents every so often to make sure that they are up to date -- it doesn't take much time, and it will ensure that your current wishes are honored if anything should happen.
Making changes to a Will is easy. A Codicil is an amendment that's added on to the existing document so you may not have to re-draft the whole thing again. Generally, the cost is around $250 to $400.
To find out more about estate planning and getting started, take a look at this article from my blog. You can learn about another great tool for simplifying the transfer of assets in my article on the Transfer on Death (TOD) designation, which you can apply to financial assets like bank and brokerage accounts.
Are you ready to take action?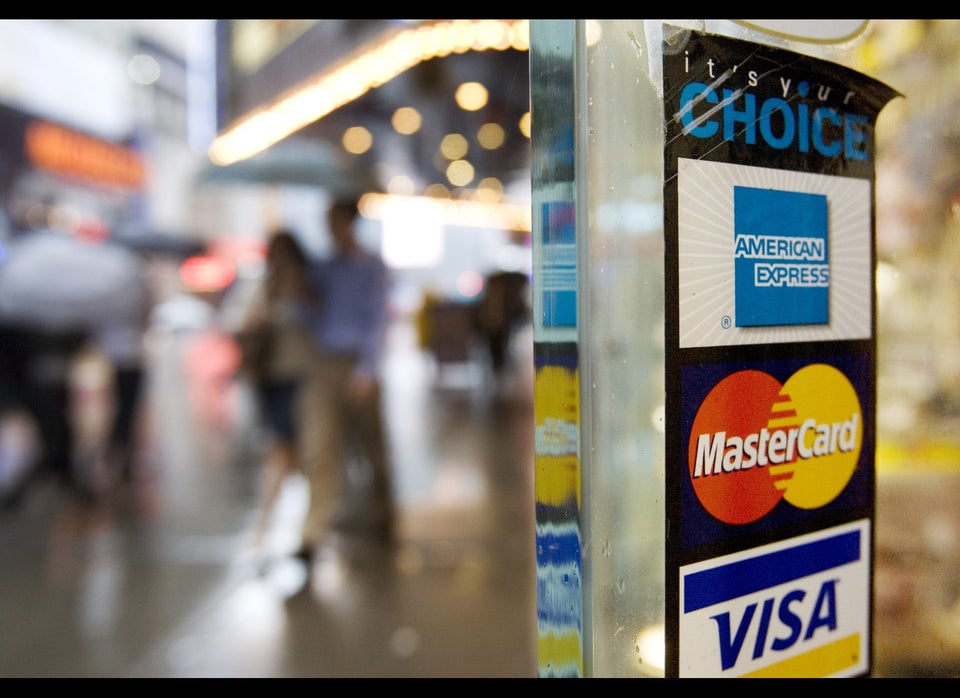 Top 8 Financial Worries Of Americans
Related