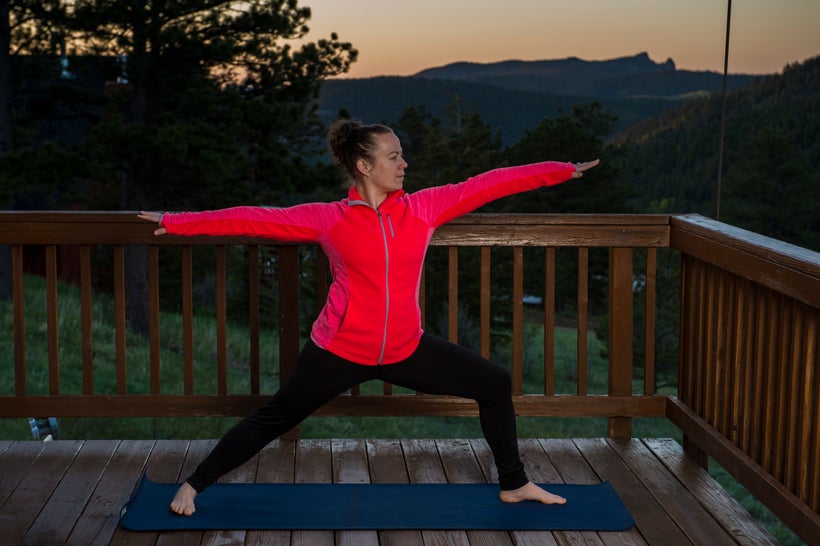 Maybe you look around at the life that you've created and have this sense that there is more for you; that you could be happier; but you fear change and worry that "it won't happen fast enough..."
You could be in the Corporate world... looking around at the safety and security of the guaranteed paycheck, but wishing that you could have freedom. Wishing that you could have purpose. Wishing that you could be your own boss.
Or, you could be constantly settling in relationships where you don't allow in the amount of love, pleasure, and affection that you desire. You grow desperate for it, and the more desperate that you become, the further away a nurturing, healthy relationship seems.
Or, you could be succeeding in your current business - making high six figures - and feel trapped by what you've created while your heart longs for you to do something different; to finally do something for you; to spend your time in a way that makes you not just money - it actually makes you happy.
Well, let me assure you, you are not alone in your fears. If you feel fear when it comes time to change; when you experience resistance, and when you believe that it's going to take a long time for your dreams to come true.... then, you my dear, are remarkably common.
You are not alone in your doubts, scarcity, limitations, or fears, and somewhere along the lines you have lost faith in the universal laws of money, attraction, manifestation and receiving... (or, maybe you simply never learned them!)
This video training will be powerful, transformative, and eye-opening about your own internal thoughts, beliefs, and emotions.
MY NEW CLIENT *RECEIVED* MORE AFTER 1 CALL WITH ME, THAN SHE HAS IN THE MONTHS THAT SHES BEEN WORKING WITH TONY ROBBINS' COACH...
"I'll do it someday, it's going to take time to manifest & why procrastination is a dream-killer AKA stop screwing yourself & take action"
Message me. Let's chat. Limited 1:1 spots available.
p.s. I was that woman... who settled in a business for 10 years that didn't make me happy; that attracted and dated all of the wrong guys; that felt completely stuck by my circumstances; victim to my own patterns... so, I get it. But the thing is... I DECIDED, I TOOK ACTION, I INVESTED IN MY MINDSET... and within months, I manifested the love of my life, we moved cross country to our dream location in the Rocky Mountains, I sold a business and launched my dreams business, and every wish that I had for my life (including our wedding) was one that I dismissed for years, but now I live it... every single day. Watch the training... I promise; it will be worth your time.
Feeling inspired? Awesome!
The lesson here is to take action; avoid procrastination; and make magic happen. Message me at megan@aspiretoretirerich.com to work together toward creating the life and the business of your dreams.
REAL LIFE. REAL NEWS. REAL VOICES.
Help us tell more of the stories that matter from voices that too often remain unheard.
This post was published on the now-closed HuffPost Contributor platform. Contributors control their own work and posted freely to our site. If you need to flag this entry as abusive,
send us an email
.