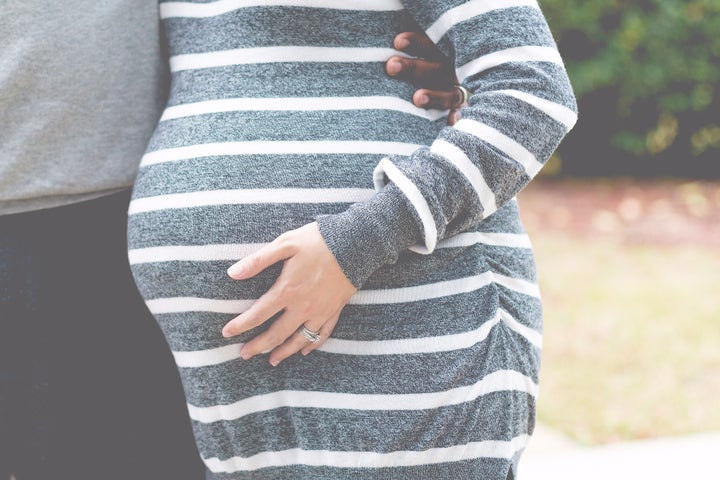 Four years ago I celebrated my first Mother's Day. I was five months pregnant and to be honest, I wasn't sure if I should be celebrating. I felt really sad because I was far away from my friends and family. On the morning of Mother's Day, I woke up in tears. Even though my husband showered me with love that day, I didn't think anyone really considered me a mother and that it was silly of me to want to be celebrated.
I knew in my heart I was a mom. As soon as I saw the flicker of my daughter's heartbeat and heard the sound like a herd of galloping horses, I knew I was a mom. When I felt her little feet flutter against my skin and watched as she pressed her hand to the side of my stomach, I knew I was a mom.
I still didn't feel like I was part of the "mom club" though. I don't know what I imagined the mom club to be, but I could hear it in people's voices when they told me, "just wait" when referencing any opinion I had on being a parent from breastfeeding to trying to have an unmedicated birth. There was this sense that because I hadn't experienced the same things other moms had experienced, I wasn't a "full mom" yet.
I was in the in-between. No longer the person I had been months before and not yet a mom in full realization. Could I be celebrated in this in-between space? Was my experience of motherhood up to that point worthy of being applauded?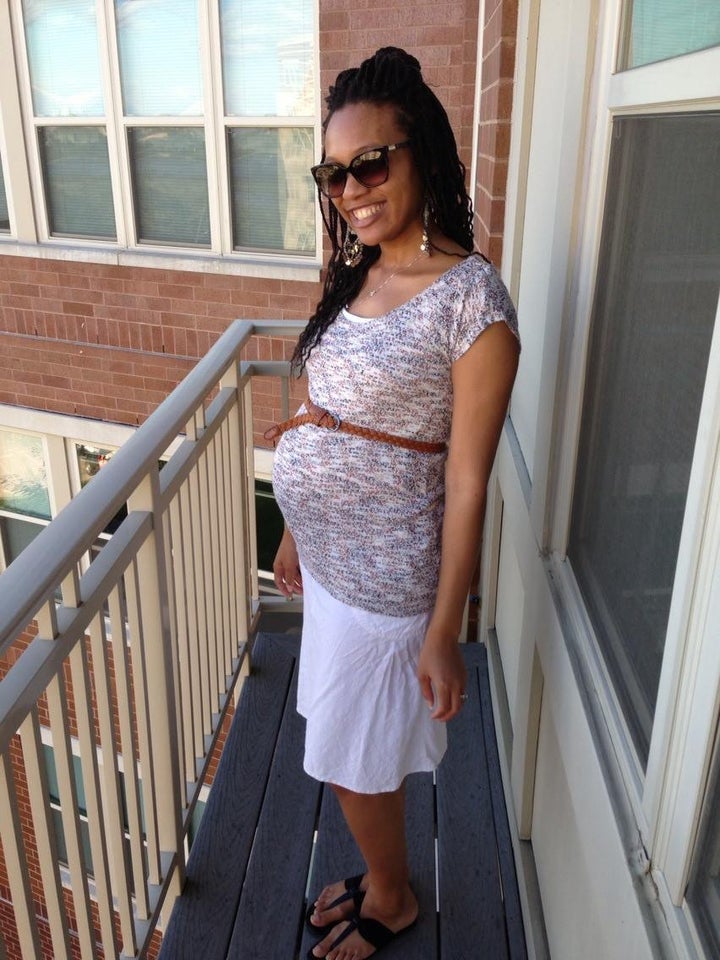 At the time I would have told you that no, I did not believe I could be celebrated. I have always struggled with being in the in-between and this experience was no exception. There was no way for me to know at the time if I would even be capable of being the mother I wanted to be, which was a hard truth to accept for a recovering perfectionist.
I know that a lot of my concerns about being considered a mom came from very specific situations in my life at the time, but I also think that sometimes moms, myself included, can get caught up in the Momlympics. "Well, you're not really a mom until you're up at 2 a.m. feeding your baby back to sleep or until you've changed their diaper a million times."
"We keep looking for qualifiers or markers that define what it is to be a mom when really the biggest thing that defines us as moms is love."
We keep looking for qualifiers or markers that define what it is to be a mom when really the biggest thing that defines us as moms is love. No one can put a true measurement on love. A mother's love is priceless.
As soon as I saw those two lines on the pregnancy test, I became a mother. I made room in my heart to love like I've never loved before. My perspective shifted from an "I" to a "we." I changed the way I ate, took my prenatal vitamins, and started making an effort to take better care of myself. I did these things for my daughter because I loved her and because I owed it to her to give her my best.
My view of the world instantly changed and I have never been the same. At the time I hadn't held my baby in my arms, but I loved her all the same. My role as a mother was clear and even though I had no way of knowing what our journey would look like, no amount of doubt or low self worth could changed the fact that I was a mom.
If you find yourself worrying about the same things I worried about on my first Mother's Day, know that you are absolutely worthy of celebration. Know that the sacrifices you have made and will make are worth the praise. Allow the people in your life to shower you with love and affection because you deserve it. You are a mother and you always will be. Welcome to the club.