Let's face it: Pokémon Go is probably the greatest game to have ever hit our phones.
If you don't feel that way, well, then finally there's something for you.
Software developer Jamie Farrelly has created PokeGone ― a Chrome browser extension that will block all of the Pokémon-related content that's been driving you crazy lately.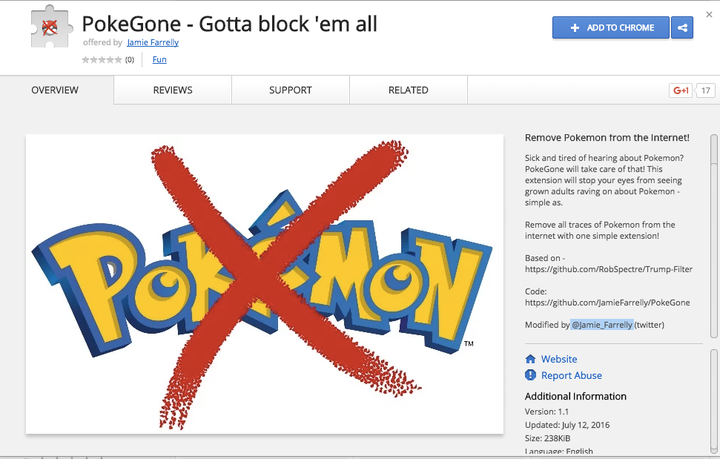 Tired of reading about Zubats? They're gone.
Think you'll scream if you see one more picture of Pikachu? Bye bye.
The description of this curmudgeon-friendly extension says:
"Sick and tired of hearing about Pokémon? PokeGone will take care of that! This extension will stop your eyes from seeing grown adults raving on about Pokémon. Remove all traces of Pokémon from the internet with one simple extension!"
PokeGone's tagline is: "Gotta block 'em all."
Admittedly, just for the sake of this article, we downloaded the extension and it's mostly successful. Some Pokémon content was able to sneak through. We ain't even mad though.
Excuse us, we have a MewTwo to find.
Before You Go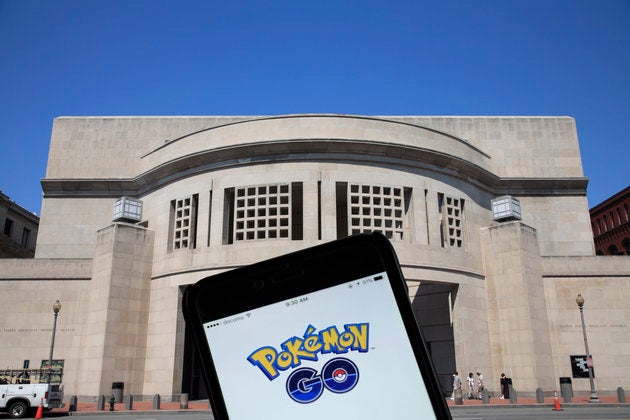 7 Places Not To Play Pokemon Go
Popular in the Community