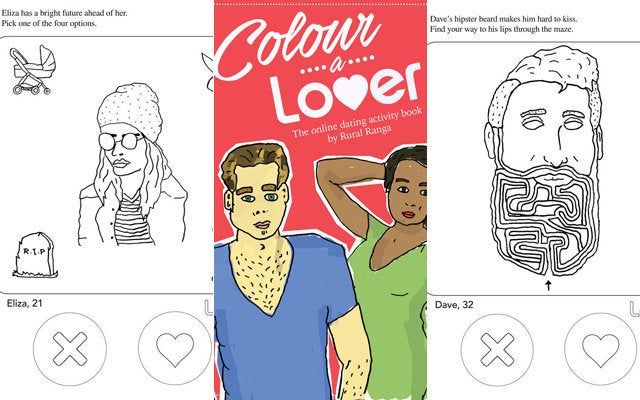 Do you consider yourself an OK Cupid connoisseur? A true Tinder talent? A swiping savant?
If you find yourself perpetually glued to the diminutive screen of your iPhone, ruffling madly through a string of potential partners, take a moment to consider an alternative lifestyle. Express your complex love-hate relationship with online dating apps in a more therapeutic manner: yes, I'm talking about a coloring book.
Artist Adam Seymour has created an adult coloring book called Colour A Lover -- he's Australian -- turning the trials and tribulations of searching for love in cyberspace into sharp black-and-white drawings, just waiting for your touch. The coloring and activity book invites you to add pigment to your potential date's bad tattoo, navigate your way through his hipster beard, and determine his sexual proclivities by analyzing his favorite songs.
"I've always been fascinated with social media and our ever changing relationship with technology," Seymour wrote in an email to The Huffington Post. "I have noticed that, with the increasing popularity of Tinder, more and more people can relate to this topic, and online dating apps are the new normal."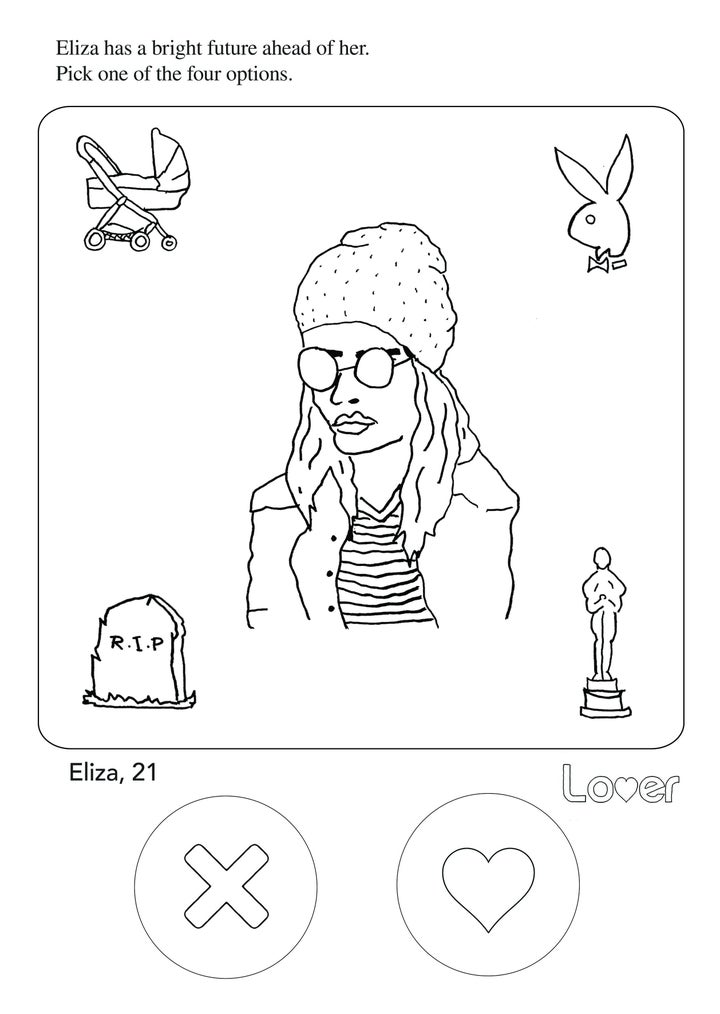 "Adult coloring books have become really trendy, especially with research emerging showing the therapeutic qualities it has," he explained. "It's also a fun way to zone out ... similar to the hours we spend online looking for love. I thought this was an interesting parallel. Rather than doing another art exhibition, I wanted to introduce an interactive element to my work, whilst putting a new spin on the coloring book trend. The activity book also has the hashtag #ColourALover so people can upload snaps of their colorful creations in response to my work. I can't wait to see what people come up with."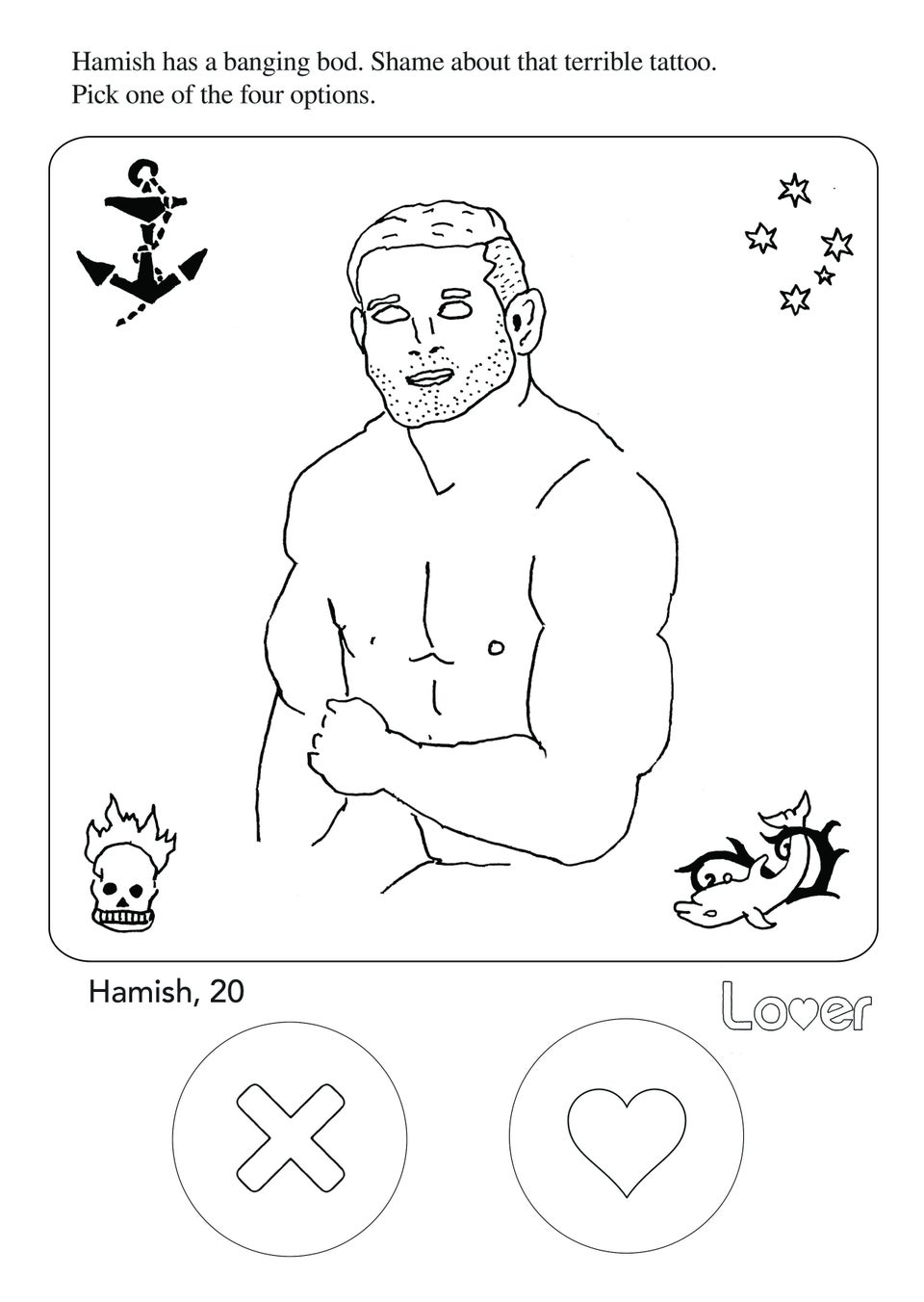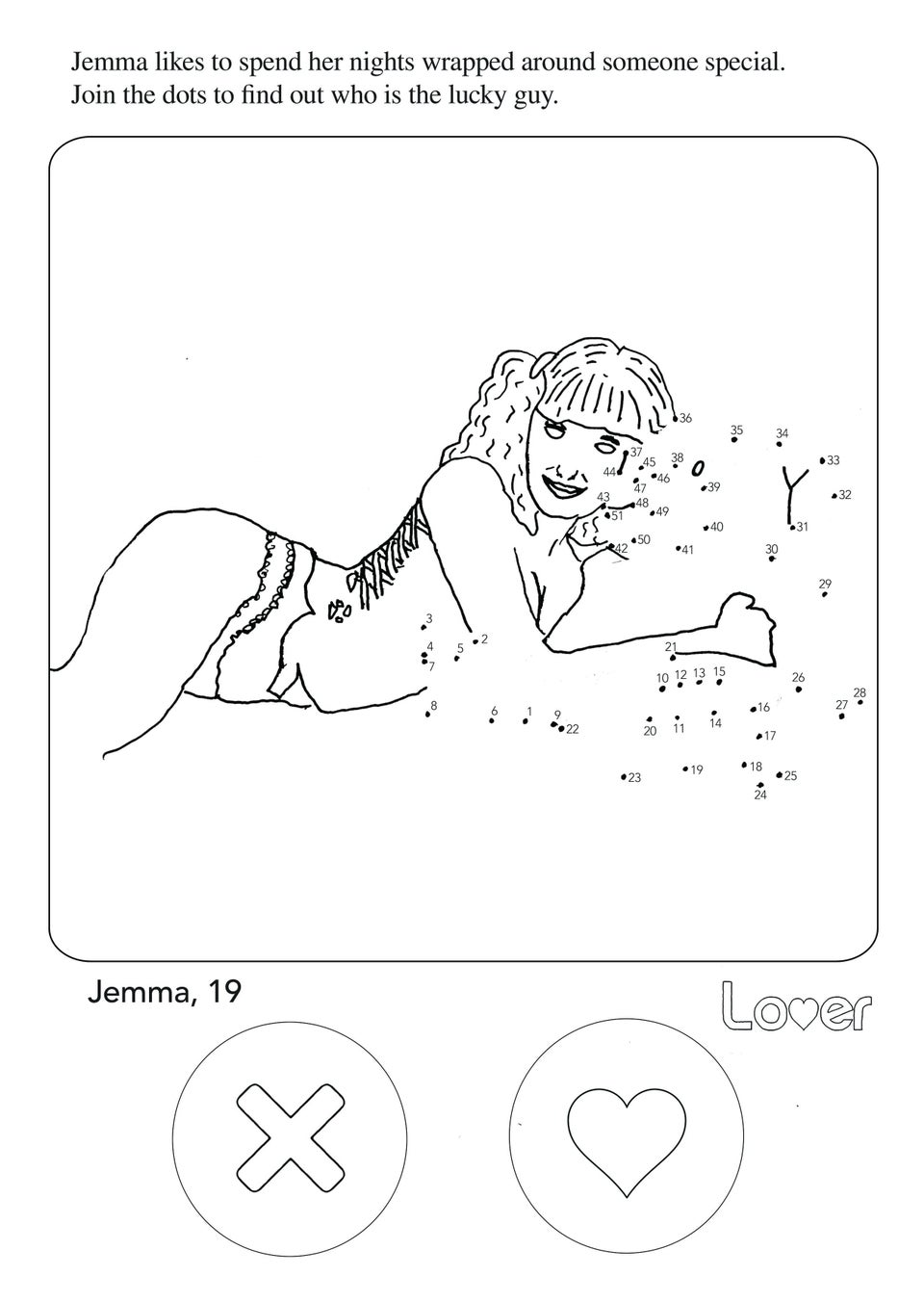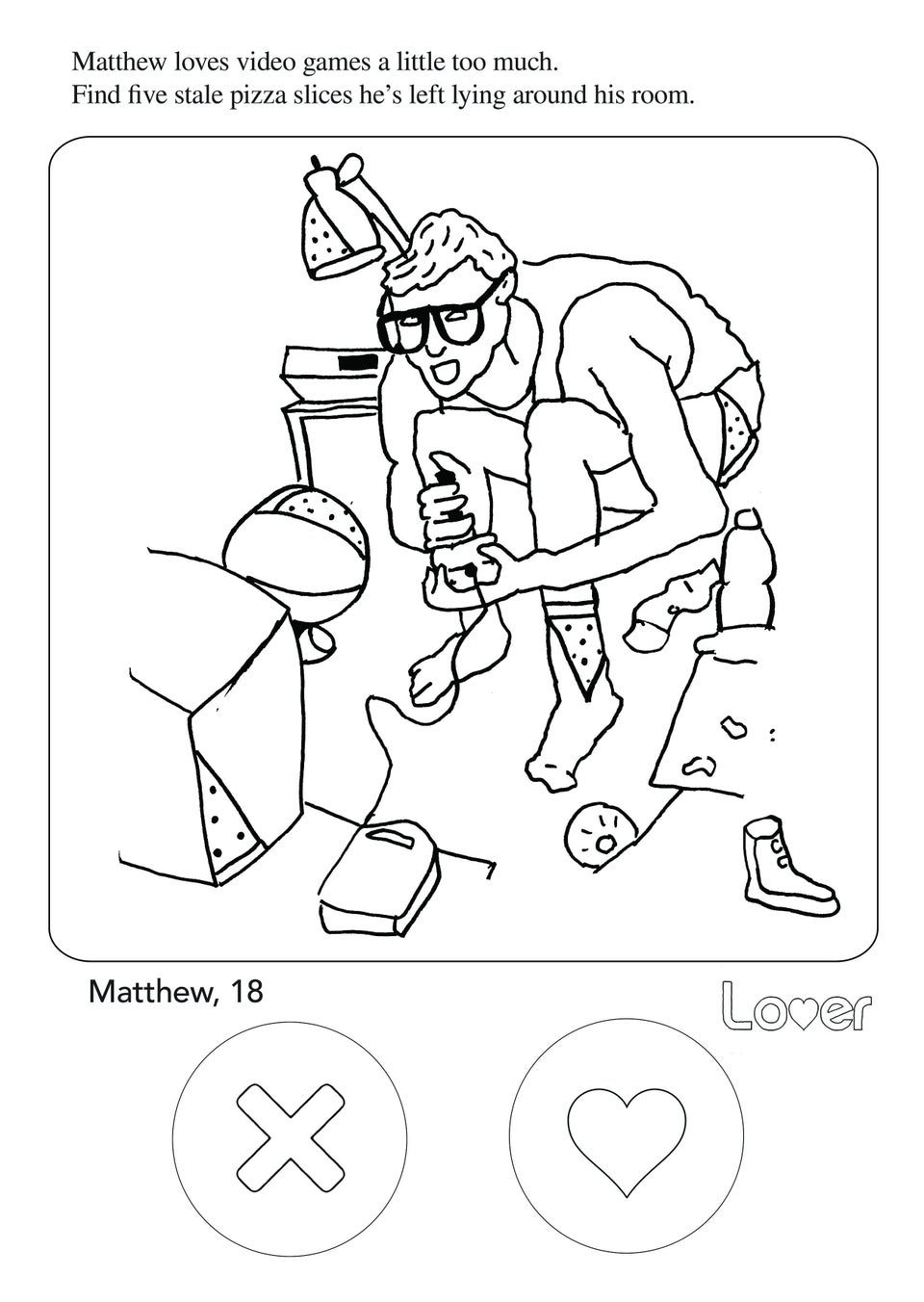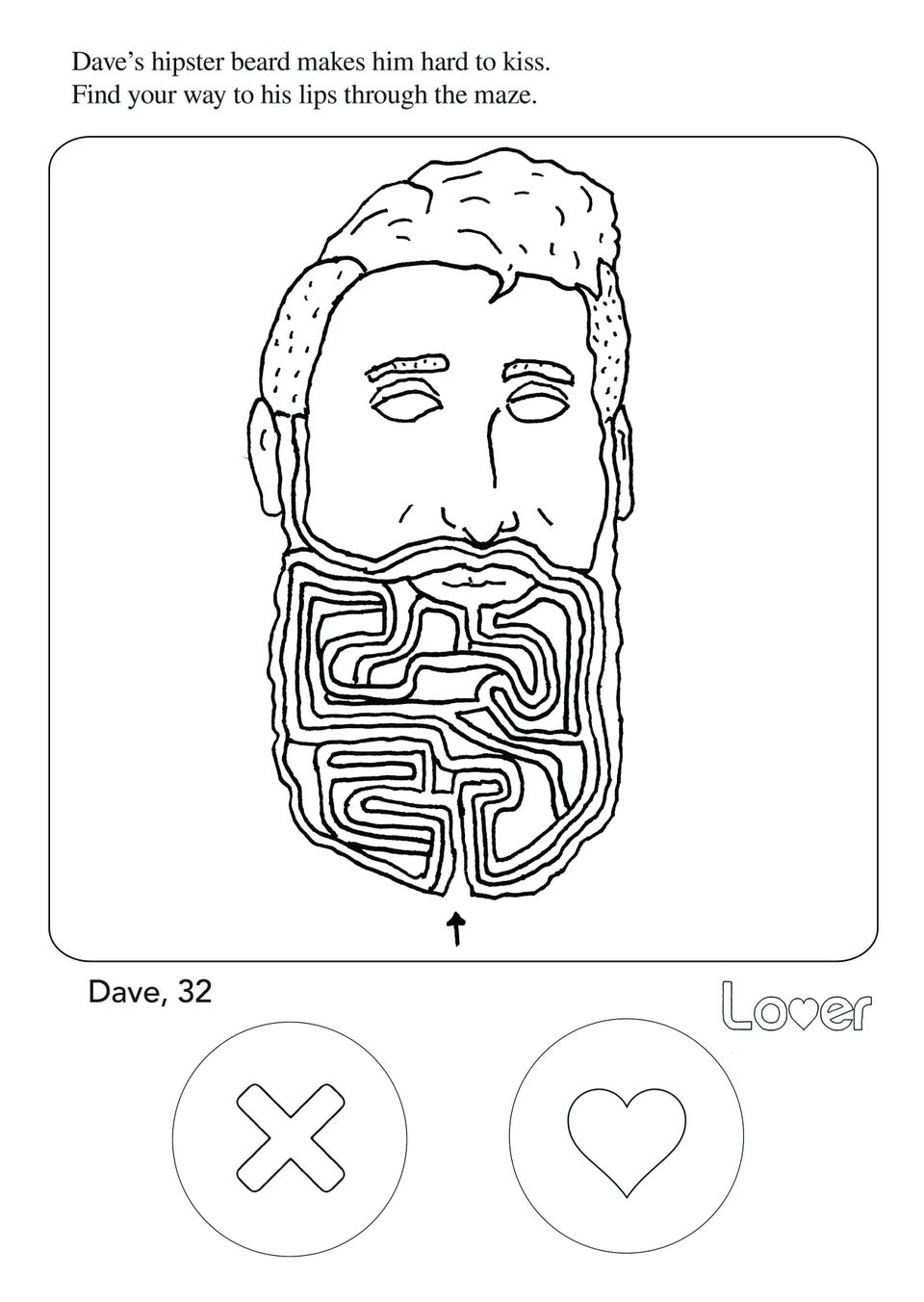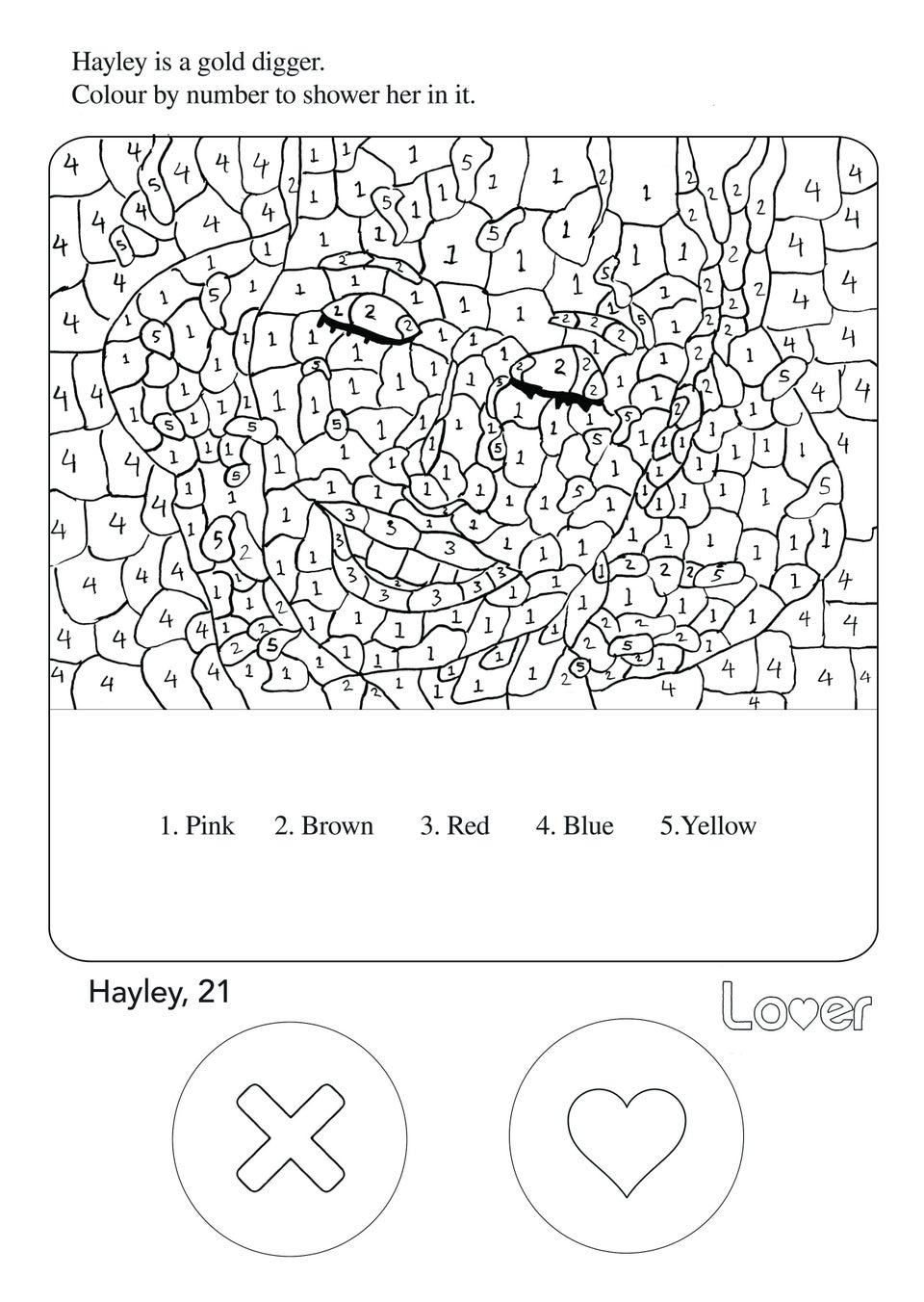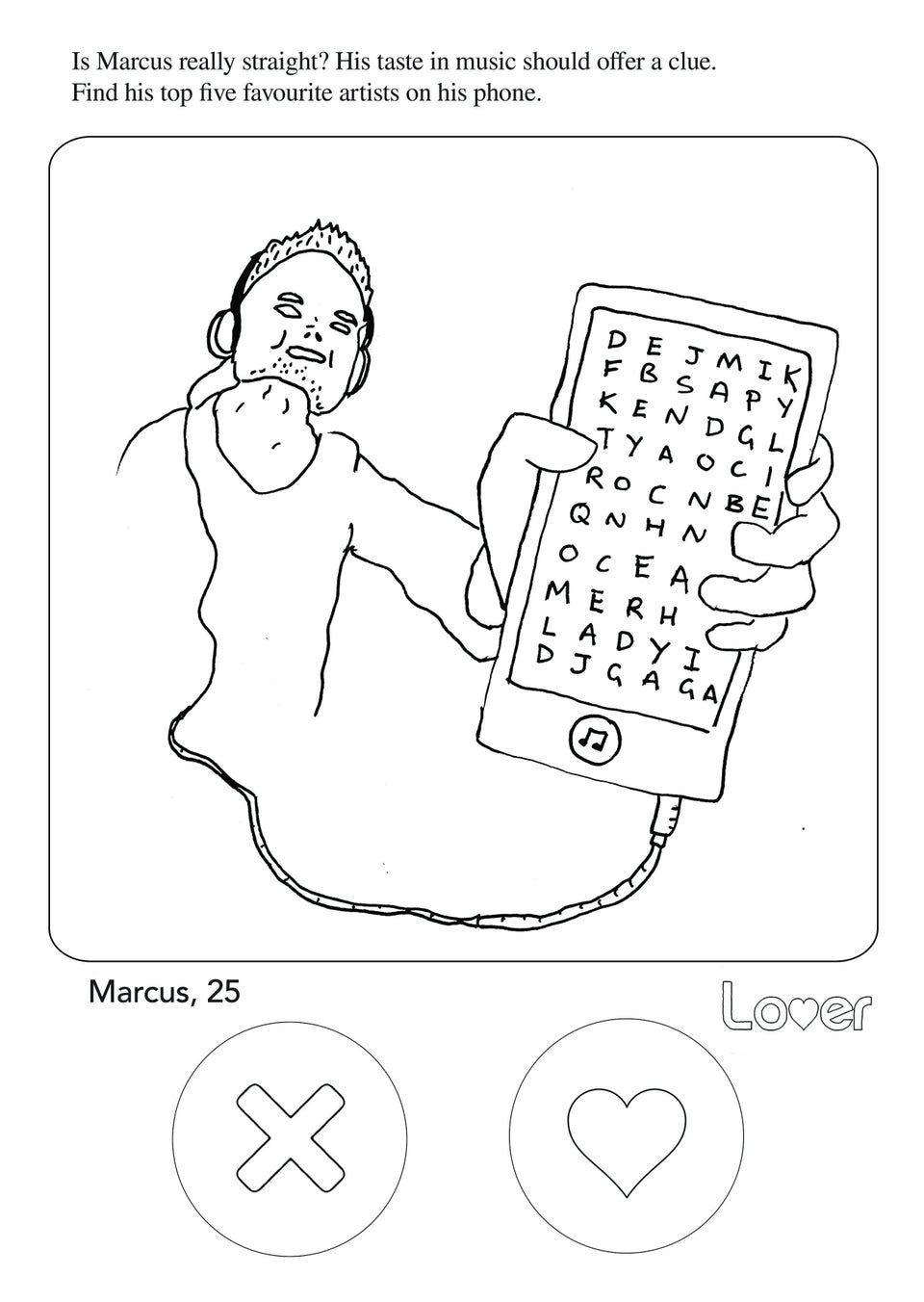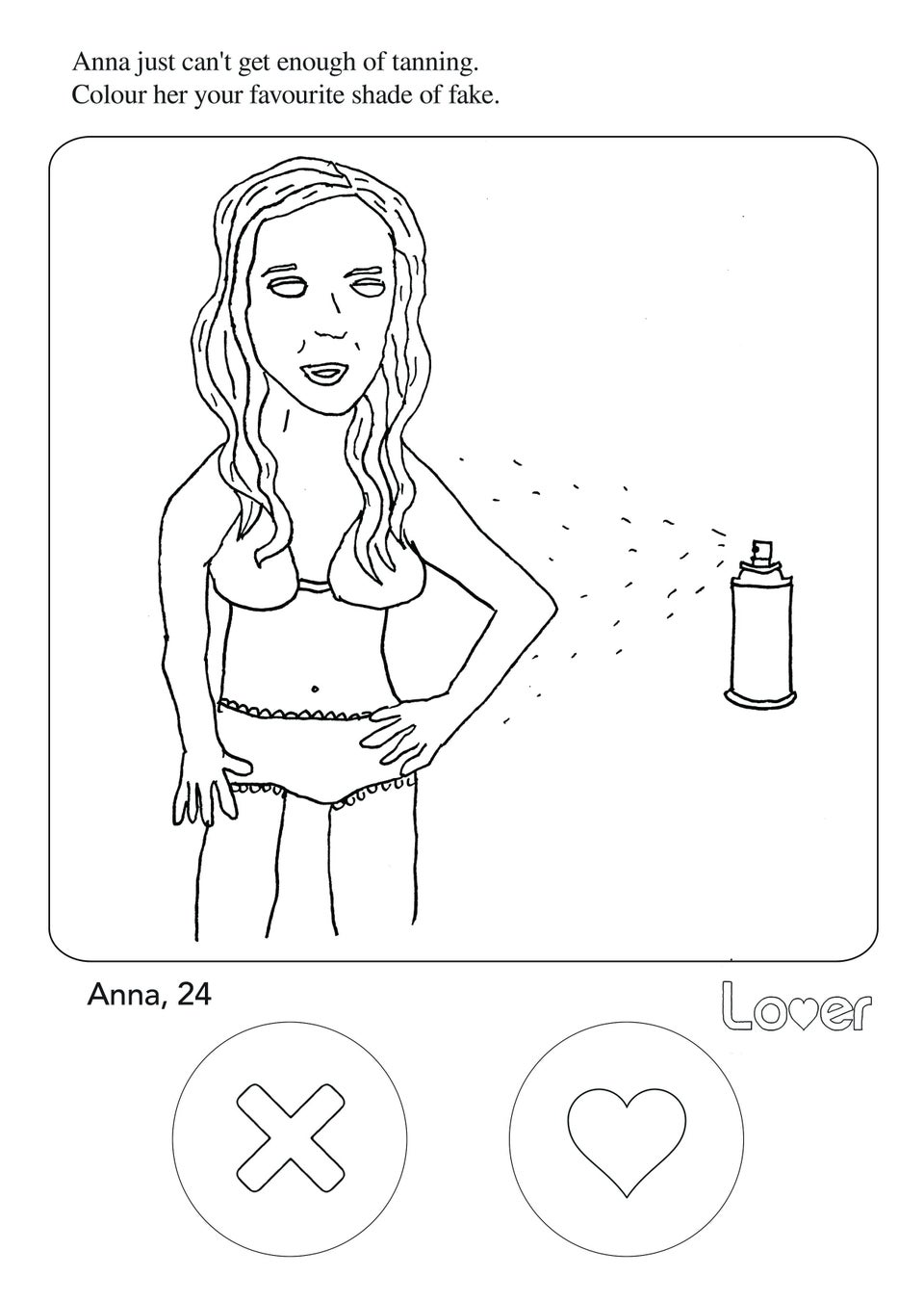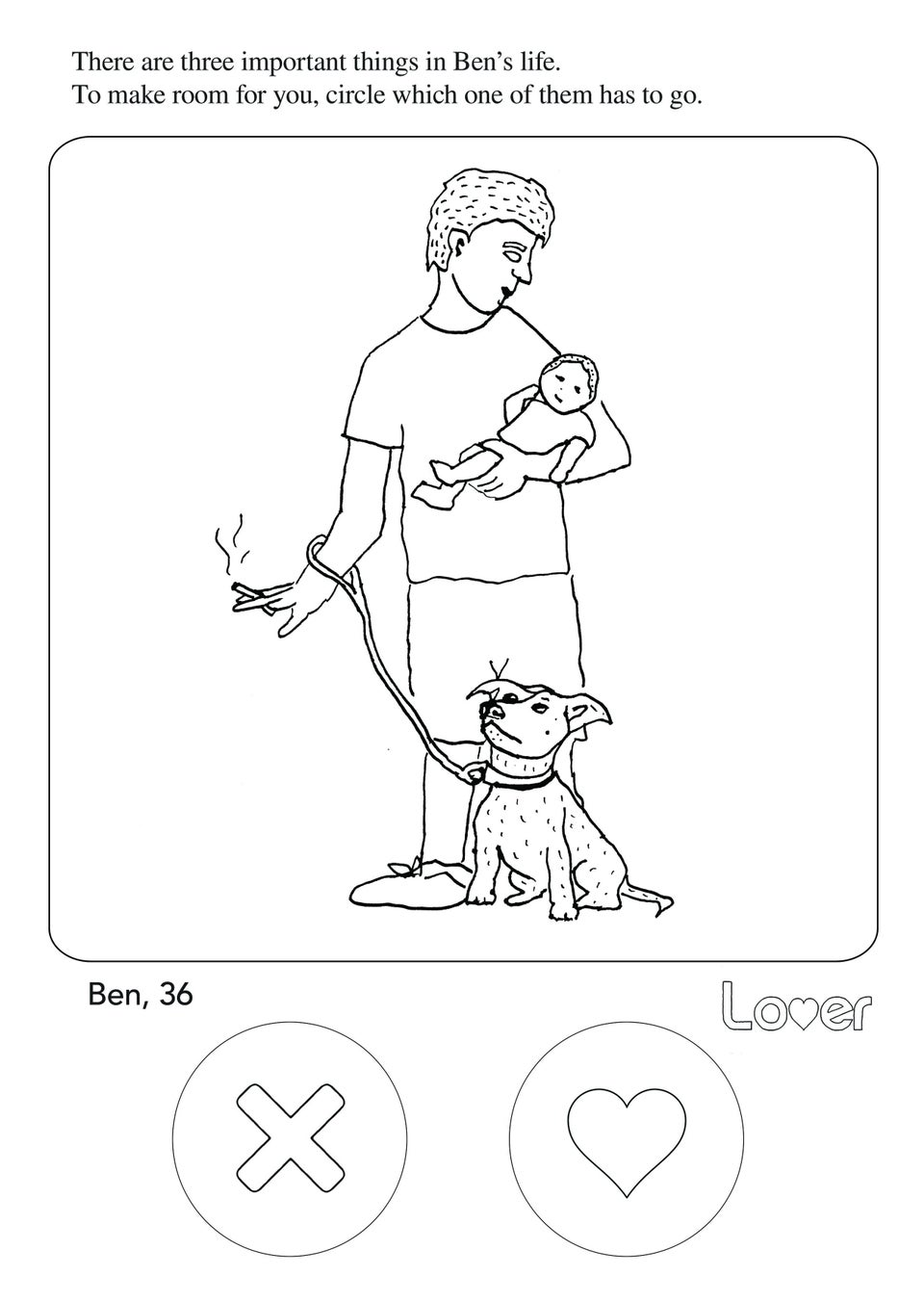 Catwalking via Getty Images