An interview with Goldie Chan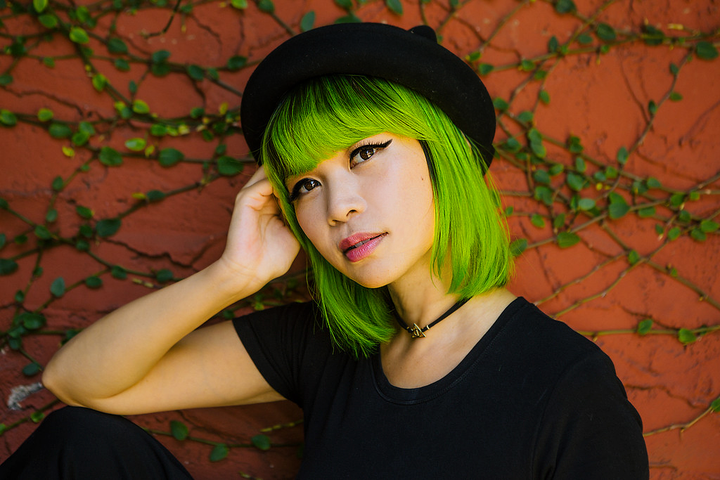 I had the pleasure of interviewing Goldie Chan, Co-founder and Head of Content & Creative for confirm/deny, a boutique social media strategy agency. She's been featured in Inc. Magazine, Huffpost, Fast Company, Buzzfeed and more as a fresh voice on strategy, branding, travel and pop culture and more. Her current clients are spread all over the globe in a variety of fields from entertainment, education, publishing and tech with a growing slate for this coming year. Previously, she ran all of digital strategy at Legendary Entertainment (Nerdist, Geek & Sundry, Amy Poehler's Smart Girls), helped re-build brands as marketing head, served on the Board of Directors at Producer's Guild of America (Northwest region) and Stanford University alumni and published geneticist. Currently, she leads lead strategy and creative development at her social media agency (confirm/deny) based in sunny Los Angeles. She produces top-performing LinkedIn videos (currently the longest-running original video channel) with hundreds of thousands of views and is known as the "Oprah of LinkedIn videos." She also serves on the Producer's Guild of America, New Media Council as one of the youngest women of color.
Thank you so much for doing this with us! What is your "backstory"?
Being one of the few younger Asian American females working in the entertainment industry (and in tech), I have always tried to have a healthy level of self-confidence and community.
When I first started, I never thought I'd work in social media. Not that I don't love it - it was an industry that really didn't exist as a strong career option when I was starting out. I had just been published as a geneticist and was starting to run my own fashion company.
And then I had my first big nervous breakdown/failure - I had a chance to bring my fashion line to the next level and couldn't find the right team to support it and personally fell apart.
But the best part about having a failure early is as Walt Disney says: "I think it's important to have a good hard failure when you're young. I learned a lot out of that. Because it makes you kind of aware of what can happen to you. Because of it I've never had any fear in my whole life when we've been near collapse and all of that. I've never been afraid. I've never had the feeling I couldn't walk out and get a job doing something."
And I did exactly that - I got off my feet and got my first job in marketing. It led to my current career in social media and producing because after your first BIG failure, you're no longer scared by other things.
And now I'm lucky enough to be in a position where I can mentor youth of color from underserved areas and help them get opportunities that didn't exist 10 or 15 years ago.
There's always a way to give back.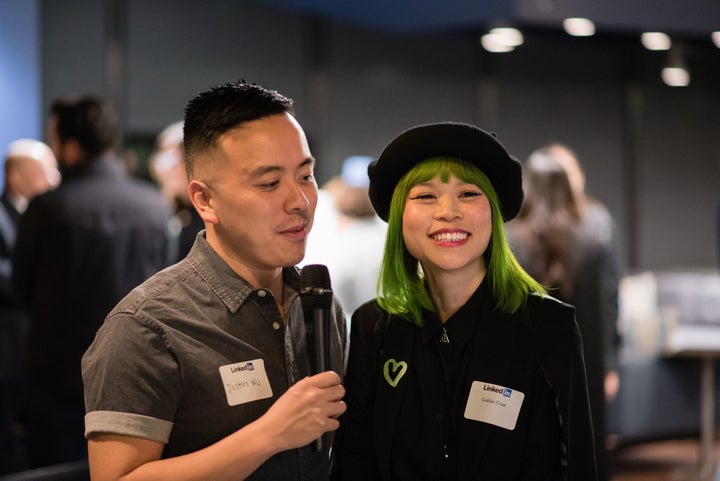 Can you share the funniest or most interesting story that happened to you since you started your company?
Kids and animals love me (blame it on the green hair).
So as I was filming a social media piece for a client in a busy outdoors area, a dog walker goes by. All of the dogs promptly start barking and rush over to me, covering me in a giant dog pile, so to speak, while the dog walker said that he was surprised they liked me so much
My videographer also loves dogs and we just enjoyed the moment (and a few kids came over too). It took maybe 10-15 minutes out of our shoot day and we made some new canine friends.
Moral of the story? Always time for a short, fun break even on a long 10-12 hour shoot day.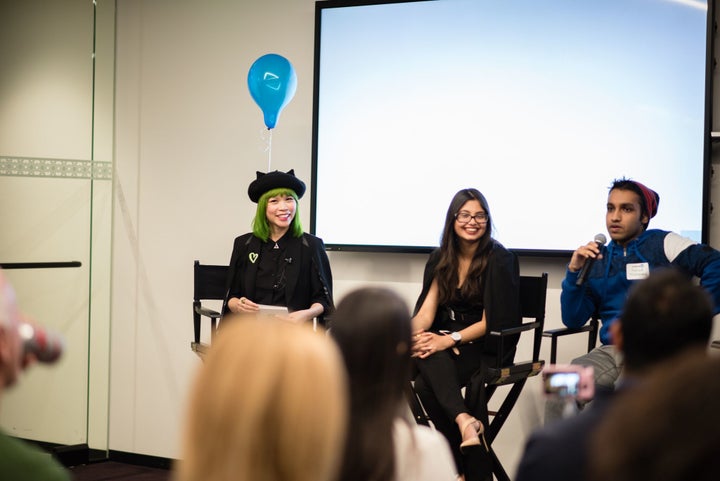 What do you think makes your company stand out? Can you share a story?
What I love about confirm/deny is that we're young, hungry and scrappy (okay that's a direct quote from Hamilton, but it's accurate). As an agency, we're very lean and we only do the work (social media strategy, content creation, PR) that we excel in. Both myself and my agency partner are both huge nerds (from Legendary Entertainment and Marvel, respectively) and that has helped with any geek-related clients or brands we've brought on board. And I'm known for my ability to make teen culture accessible to big box brands.
None of us are able to achieve success without some help along the way. Is there a particular person who you are grateful towards who helped get you to where you are?
There have been so many people along the way who have helped guide me and make it a safer place to both express myself and grow. One boss I had, Kathy Yu, was one of the FIRST women in a leadership role to really encourage me to think beyond the scope of my role (at the time I was managing a community of several million people). She wanted me to grow, without feeling threatened by my success. That has been a rare quality and kindness that has stuck in my brain ever since.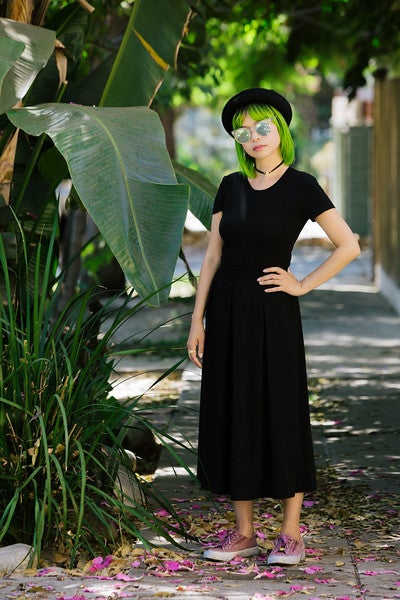 How have you used your success to bring goodness to the world?
I have used my success to bring up other people - either by encouraging them to become content creators and influencers as well or by mentoring underserved youth of color. It's very important to me to always be building and creating safe and growing communities - I run several very engaged communities all over the web and regularly host in-person meetups for all of them. I strongly believe what you give back is who you are. For my sold-out LinkedIn meetup, I donated all proceeds to a youth literacy non-profit because it's important to me to always be giving back.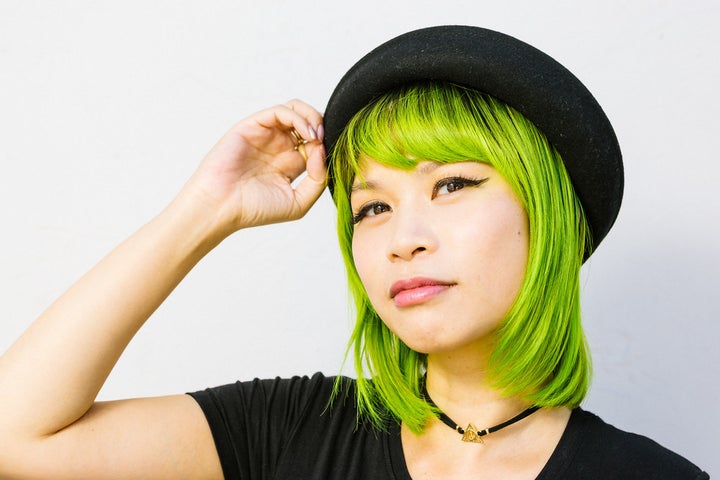 What are your "5 things I wish someone told me before I launched my Start-Up" and why. (Please share a story or example for each.)
There are so many lessons that I've learned since jumping into the world of social media strategy, content creation and becoming a LinkedIn video influencer. So in no particular order, here they are:
Sometimes when you're running a campaign for a client OR when you're starting out on the beta of a product (like LinkedIn video) - you might be tempted to do the kind of content and strategy you've always done. I joined the beta of LinkedIn video very early on and was having fun trying it out - that turned into a serious content platform and now I am nicknamed the "Oprah of LinkedIn videos" by Huffington Post.
We all experience failure whenever we're trying to build something new. I know for one campaign I ran at Legendary Entertainment for a big blockbuster movie was not reaching the right audience. We pulled it down to tweak it. It was better to be able to see what didn't work so we would know in the future how to structure that particular paid social campaign.
Whenever I'm not sure if something will work, I like to always find a partner or partners who can support me and help me see a plan through to the end. When I was looking for an agency partner, I wanted to find someone with complimentary but not the same skill set - that way we work smoothly together.
Have a plan but be open to detours
Always have an idea where the ship is going but be open to visiting a glittery island or two. I always like to have a big picture goal with each of my clients, but if something happens on social media or with their community (because social media is always very unpredictable), we're able to change course quickly.
One of the hardest things for most of my clients to do is be consistent in both content creation and posting said content. When I began posting daily LinkedIn videos, I wanted to consistently and regularly put out high-quality original content - so I did. And then it developed a global fanbase for it.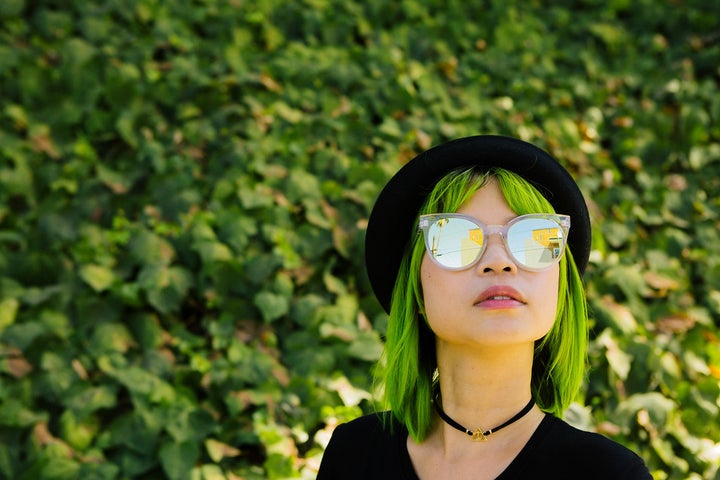 Some of the biggest names in Business, VC funding, Sports, and Entertainment read this column. Is there a person in the world, or in the US whom you would love to have a private breakfast or lunch with, and why? He or she might see this. :-)
I would love to meet with Ava DuVernay - she's an amazing strong female Director who is taking real chances with the film and content she creates. She also has a silly side to her (she's best friends with Oprah and they do Instagram stories together).
This was very inspiring. Thank you so much for joining us!
Note to our readers: If you appreciated this interview, please click on one of the buttons on the top left to post to your twitter, facebook or pinterest. If 2000 people like you do this, there is a good chance this article may be featured on the homepage. : -)
Support HuffPost
The Stakes Have Never Been Higher
Related
Popular in the Community