The art of effective storytelling is that which deepens our understanding of who we are as human beings, as members of this club called Life.
A few weeks ago, I got to kick it with Baltimore, Maryland native -- now Atlanta's own -- photographer, filmmaker, storyteller Artemus Jenkins. I was first introduced to Artemus' work when I saw the feature length documentary Color Outside the Lines, a documentary he directed that gives voice to the stories of a Black tattoo artist.
Stories with an honest voice.
That is what Artemus Jenkins is best known for and that is what he hopes his work will do: Give an honest look at the multidimensional lives of Black people.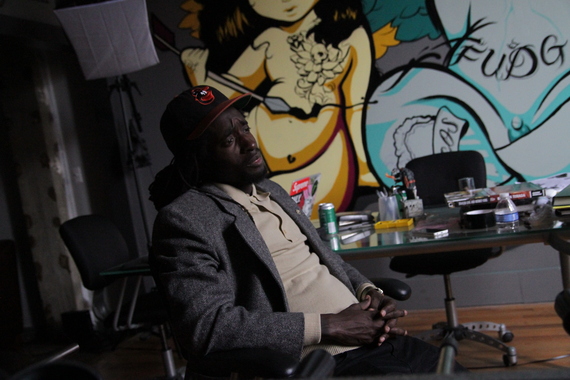 His body of work also includes relationship dramedy web series titled "Smoke and Mirrors", a web series titled P.O.P. -- and more recently -- a documentary entitled "If You Know the Words Feel Free", all which are housed under his production company Christmas in July 1982, which he co founded with KarynRose Bruyning.
Artemus and I met up at the studio located in Atlanta's historic Creative District known as Castleberry Hill. It's where he normally does his film editing. Our conversation revealed that this self-taught photographer and filmmaker never set out to be a filmmaker at all. He actually went to college, Tuskegee University, for sales and marketing. The journey to photography and filmmaking started out with him working for record labels doing promotions and social media. This was during a time when social media had just began to take off.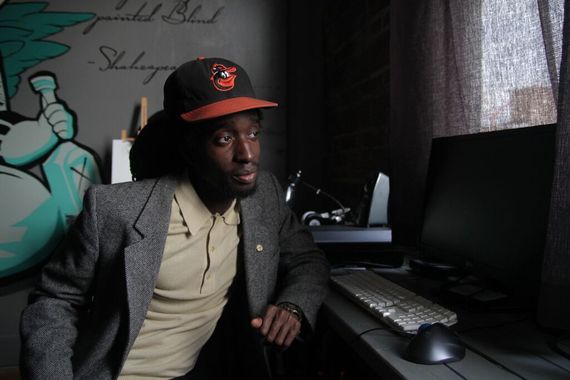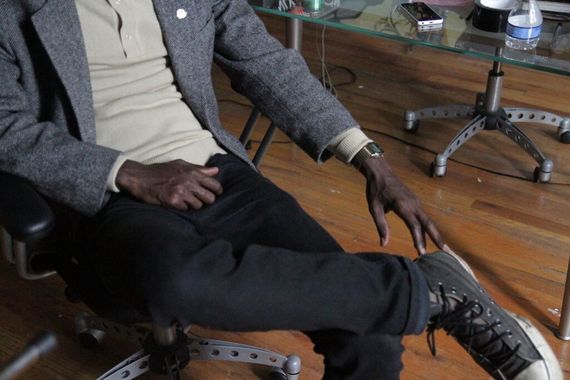 I tagged along while he filmed and interviewed a subject for another one of his projects, P.O.P. It is a multi-part hit documentary series about some of the most celebrated and vindicated individuals in our culture: strippers who work in a well-known club in the Atlanta area.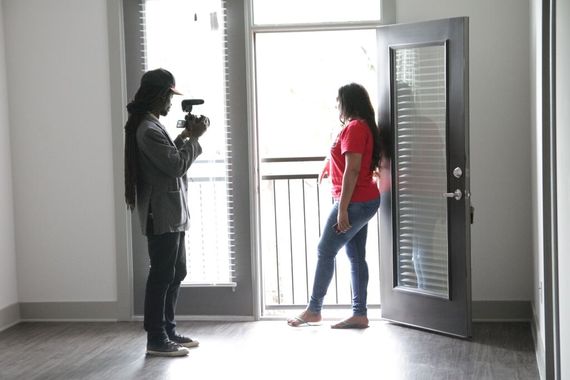 Artemus quickly sets his subject at ease, speaking with a baritone that has dubbed "the voice that sounds like hope". It is smooth and calming. Watching their interaction, it was easy to see how he has been so successful in capturing such honest moments in his films.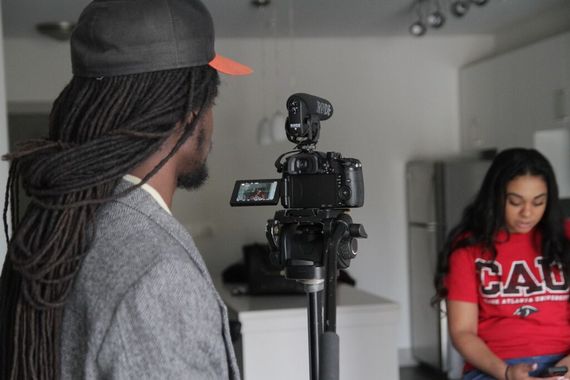 We then had lunch at a local cafe called Dream, and talked more about the stories of Black people, especially in his native Baltimore. He has a goal to show people that Baltimore is "more than just crack, crabs, and The Wire".
Our afternoon ended on the rooftop of the studio overlooking the city of Atlanta, which is the setting/backdrop of his most recent project "If you Know the Words Feel Free", a documentary that features the stories of members of Atlanta's creative community. The title itself is inspired by the Black experience, specifically the Black church and Black music where there is a tradition of call and response. A lead singer will call to the crowd, inviting them to feel free to join if they know the words, after which all come together to sing in unison. This documentary touches on the shared experiences of Black creatives in Atlanta.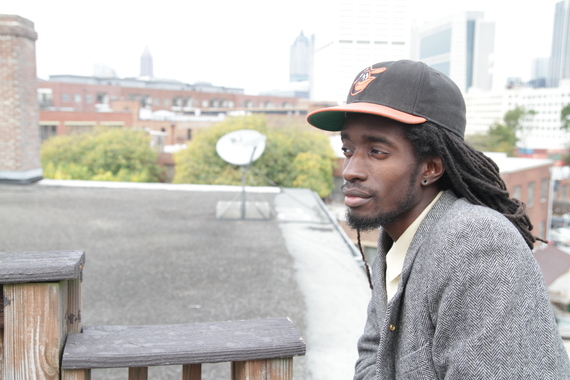 Artemus collaborates with visual artist Sean Fahie, who is at the center of the ongoing conversations that many creatives have encountered asking them to justify their craft. "So what exactly are you doing with your creativity?" they are often asked. It's in watching this feature that you realize that in a diverse community of people with different backgrounds, there is still a similar song being sung. We all have those shared experiences. We all want to be free to pursue our passions but what happens when you begin to question yourself and your talents?
It is through storytelling that Artemus shows his social responsibility. It is his way of building something that can be of service to people other than himself. From the things he wants to communicate through his works. It's not everyone that is able to go out there and deliver moving speeches to spark change. However, everyone does possess some type of gift that can be used as a catalyst for change, create understanding and dialogue, and shift perceptions.
REAL LIFE. REAL NEWS. REAL VOICES.
Help us tell more of the stories that matter from voices that too often remain unheard.