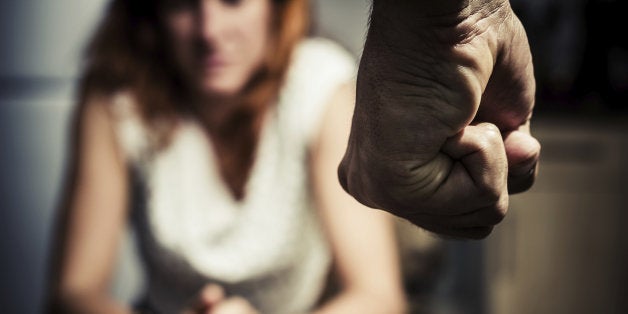 It happened on Black Friday 2014 at the Nordstrom's store on Chicago's Magnificent Mile, nestled between the Tribune Tower, Wrigley Building and Trump International Hotel & Tower®. Horrified shoppers watched as store employee Nadia Ezaldein was shot in the head as she worked at the accessories counter by estranged ex-boyfriend Marcus Dee who then turned the gun on himself. Ezaldein was a 22-year-old University of Chicago student who had dated the gunman. Black Friday was her birthday. She died the next day.
Like many who kill intimate partners, Dee was known as a loose cannon and a bully. In 2007, a woman who had dated him sought an order of protection from him but did not follow through, not wanting to escalate the situation. "He would basically threaten your family or threaten your friends," she told the press. Ezaldein's sister corroborated Dee's use of collective punishment threats. "He called the entire family, consistently texting," she recalled and he threatened Ezaldein that he would hurt or kill himself.
Six days before the murder, police confirmed that Dee attacked a friend of Ezaldein's at a party, causing a concussion and broken facial bones and he was due to appear in police line-up.
Like many victims of intimate partner violence (IPV), Ezaldein did not request an order of protection and was reportedly still friendly with Dee. Since Dee was the son of Chicago police officers, some speculated Ezaldein thought an order of protection would go nowhere. But Ezaldein's sister requested an order of protection from Dee (ironically in response to an order of protection he sought against her) which claimed that Dee "cracked Ezaldein's ribs, broke her jaw, ripped her clothing, stabbed her jacket with a switch knife, ripped her boots, bruised her lip, threw her clothing out the window and put a gun in her mouth." Judges denied both protection orders the day they were filed.
While the Michigan Avenue Nordstrom's was tidied up and open for holiday shopping the next day, nine months later the same gruesome series of events occurred in another downtown Chicago location. Police say 44-year-old Alma B. Hernandez was murdered in broad daylight at the AmeriCash Loans where she worked, by her ex-boyfriend Richard Idrovo. Only a month earlier, police had been summoned to the couple's Chicago suburban home because of a domestic disturbance caused Hernandez' attempt to leave the relationship.
More than one third of women murdered in the U.S. are killed by male intimate partners and the brazen murders expose several disturbing truths about domestic violence. First, almost everyone--the victim, the victim's family, law enforcement, neighbors, coworkers--can see the murders coming but seem unable to prevent them: restraining orders are either not requested or fail. Second, they do not always occur behind closed doors but can occur in busy places where others become victims. (Between 2011 and 2015, women in six different beauty parlors were shot by irate gunmen seeking to harm their partners--and 17 died. Several of the gunmen were under orders of protection.)
Third, the murders are frequently sparked by a woman trying to exit an abusive relationship. And last, the killers are often legal gun owners despite their hot tempers and histories of domestic abuse. Richard Idrovo, who killed his girlfriend at the AmeriCash Loan store, was even a legal concealed gun carrier. Men can certainly also suffer from IVP though the victims are six times more likely to be women.
Ask law enforcement officers what their most dangerous calls are and they will tell you "DV" or domestic violence because of the extreme, unpredictable emotions. Domestic violence, also called intimate partner violence, is often associated with drugs and alcohol and sparked by a perpetrator's "abandonment fears" when a partner tries to leave.
DV cases are notoriously complicated for law enforcement because victims can be economically or emotionally dependent on abusers, afraid to press charges because of abusers' reprisals and even turn their anger onto authorities. In response to such vagaries, "safe houses" and victim advocates have been put in place and 27 states now mandate that police make an arrest despite the victim's wishes, if certain conditions are met.
DV and IPV seldom end on their own but escalate from a raised voice to a raised fist to potentially lethal acts. Victims often naively consider a violent act a fluke, especially if it is followed by a period of calm--but IVP is usually progressive and only gets worse.
Most domestic perpetrators have the classic "bully" personality, picking on younger and weaker victims, so it is not surprising DV is often preceded or accompanied by pet abuse. "Animals can be severely affected by domestic violence situations and many people experiencing violence are unwilling to confide in veterinarians or seek help from animal shelters," says a 2012 paper in a veterinary journal. Fear of harm to pets often keeps victims in abusive situations and in some states, emergency hotline workers have been trained to ask about the safety of pets. One woman who wants to remain anonymous told me her husband found her at a motel where she had fled and told her if she did not come home he would kill the couple's dogs.
Such emotionally volatile people are described in the book
Violence Against Women in Families and Relationships as fearing abandonment, having a "history of some arrests and perhaps sexual assault" and at high risk of "stalking, separation violence and suicide-homicide." Fewer heterosexual women react to abandonment by male partners with lethal violence possibly because it doesn't coincide so closely with the terrifying feeling of abandonment by "mom."
Since most women murdered by intimate partners in the U.S. die from guns you'd think the gun lobby would support better laws. But it is just the opposite. It defends the "gun rights" of IVP suspects. An NRA bill in Michigan in 2015 would have allowed domestic abusers including those under restraining orders to have guns and even concealed pistol permits until Governor Rick Snyder vetoed itand the lobby vehemently protested adding "dating partner" to a Louisiana domestic abuse battery law. "Not everyone who got in an argument-had a push, had a shove-is going to come back and do more bodily harm," said Bradley Gulotta of Guns Across America. "We don't need to rush to take away people's rights just because they made a mistake."
Calling all HuffPost superfans!
Sign up for membership to become a founding member and help shape HuffPost's next chapter