By now it's certainly no secret to anyone who reads my pieces that I have lifelong love affair with flea markets, auctions, thrift shops and antiques stores. In fact, frequenting them really is a way of life for me. I buy things for my clients, my friends and myself, so there's always a reason for me to go shopping.
Of course I'm attracted to the beauty and quality of many vintage items, along with the reasonable prices that often come along with them. I also have a great deal of friends who buy and sell antiques -- we are a community of like-minded, creative types, and that fellowship brings me a lot of joy. But those aren't the only reasons why I search out items with a past.
In my last Huffington Post piece I talked about "The Sentimentality of Stuff," and that is a big theme in my choice to live what I refer to as "The Vintage Life." I like the idea that I'm buying items that have history and soul. They add character to my home and the homes of my clients -- and they also make great and very appreciated gifts.
All Roads Lead Back to a Flea Market
Each trip to a vintage venue like a flea market is an opportunity to learn about history, culture, innovation and psychology. Objects are really the tangible remains of human lives, and they can teach us so much. I always say that if you want to know an area and the people who've lived there, go to a local flea market. That's why they are a must on all of my vacations. The items that you find tell quite a story -- and they often make great souvenirs.
One of the narratives that I'm enjoying more and more as I grow older is one that is a bit broader in scope and not always apparent at first glance. It's about the civility and grace that people brought to the table around basic things like dining, travel and entertainment.
Look at photos at flea markets and you'll see lots of evidence that people dressed up to travel, to go to the theater and to go out to dinner. They used tablecloths and napkin rings at home. They memorialized moments by putting photos in frames. They pressed sentimental items between the pages of books and even made entire scrapbooks of their cherished moments. These people also wrote cards and letters -- an art form in and of itself.
This civility and gentility is a great reminder to me of how I want to live today. I think it's entirely possible to do all of the aforementioned things in 2014. I'm proud to be a "Vintage Lifer," and if that means I'm old fashioned, then so be it.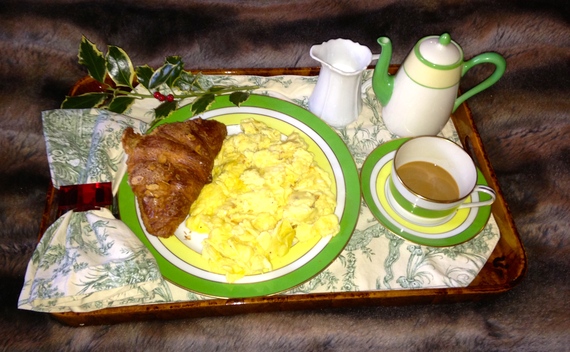 My Breakfast in Bed on Christmas Tasted Better with Vintage China, a Vintage Napkin Ring and a Vintage Tray

How Would Your Grandmother Do It?
I suppose my love of the vintage items and vintage ways comes from my grandmother. I grew up dressing for church, using china, folding napkins, and sending Thank You Notes. I did these things because I learned them from her. And I'm really glad I did. People appreciate when you take time to write a card or letter, and in these digital days I think it's more important than ever.
My grandmother was not June Cleaver. In fact, she was a career woman who was at the helm of our family's business from the late 1930s to about 2005. She also taught Sunday School, did volunteer work, and maintained close friendships. She wasn't wealthy by traditional standards, but she made what she had seem like a fortune.
We went for drives in the country, shopping trips downtown and modest vacations that were always well documented. We lived The American Dream, really. And we were firmly rooted in the middle class.
I laugh when people nowadays talk about recycling as if it's something new. My grandmother, who lived through The Depression and both World Wars recycled everything. She also saved things and re-purposed them.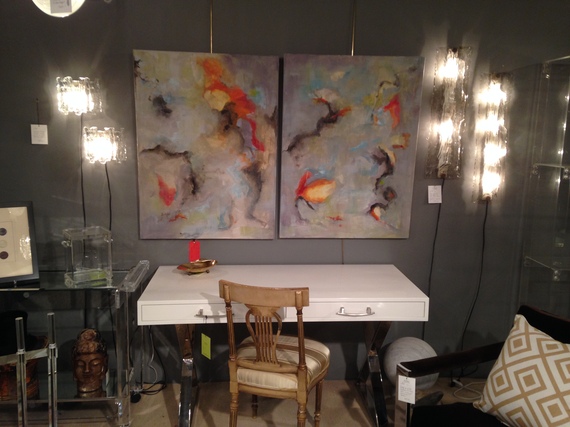 I Loved the Contemporary Feel of These Pieces at The Antiques and Artisan Center in Stamford, Connecticut
When I was filming the PBS series "Market Warriors," I had the great fortune to meet a wonderful couple in Canton, Texas named Chester and Margaret. They were both in their Golden Years, and I loved the aesthetic of their booth at the flea market. They assembled it with everyday objects from the 1920s-1950s, and it all appealed to me. Margaret told me that she grew up with the same furniture all of her life. When it became a big dog-eared, she'd fix it and often paint it. Things were made to last, and people like Margaret did their parts to help that process along.
My grandmother was the same way. She had the furniture she bought when she was married and kept it all of her life. She slipcovered the couches and chairs, refinished the secretary and repaired what needed repairing. Because it was made well, it lasted -- but it also lasted because she did the work.
Three Cheers For Turner Classic Movies
I don't' keep up with the Kardashians or watch the Real Housewives from any place. I suppose 'reality ' shows like these are meant to make us all feel better about ourselves. And maybe that's what it does for some people. Frankly, they make me uncomfortable, embarrassed and kind of unhappy. I don't like watching people argue or engage in mean-spirited banter. And I don't enjoy 'hate-watching' any of it either.
As such, my TV watching is concentrated to a few networks and others are just bypassed. And I know I'm not alone.
Documentaries and educational programming are always good for me. But my favorite go-to TV pleasure is Turner Classic Movies. When it comes to actually going to the movies, I am always up for a visit to Film Forum in NYC, where classics are always on the schedule. I was so happy to recently watch an old favorite called "Leave Her To Heaven," and see so many young people in the audience. It gave me hope that these great films are continuing to find new audiences.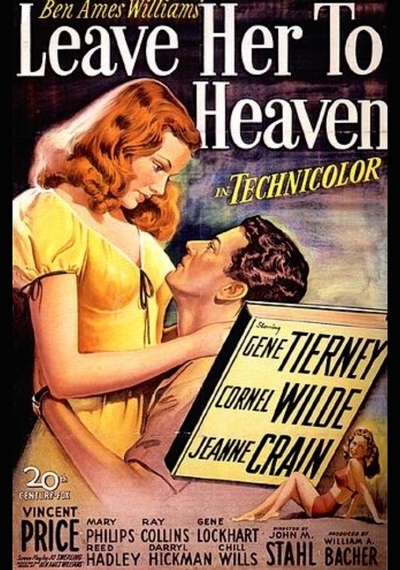 A Great Vintage Movie Poster for one of My Favorite Movies -- Gene Tierney is Both Gorgeous and Totally Bananas
I enjoy watching how people dressed, spoke to each other and interacted with everyday objects in everyday scenarios. And as a designer and antiques dealer, it is always a pleasure to see the interiors, which are just as important to me as the actors and the plot lines.
Of course there are new movies that I enjoy, but I always need a steady stream of classic cinema to feel happy. This area is one where taking refuge in The Vintage Life is a great comfort.
Trends End, But Good Style is Timeless
I love to dress up, and I even enjoy putting my best fashion foot forward when I head to the grocery store. In my grandmother's day, people didn't leave the house in their pajama pants (let alone board airplanes that way -- DON'T GET ME STARTED on that one!).
A large portion of my wardrobe is vintage, and I love it that way. The truth is that at many of the venues where I find my vintage clothing, designers shop for inspiration. They know that beautiful clothing that is made well never goes out of style.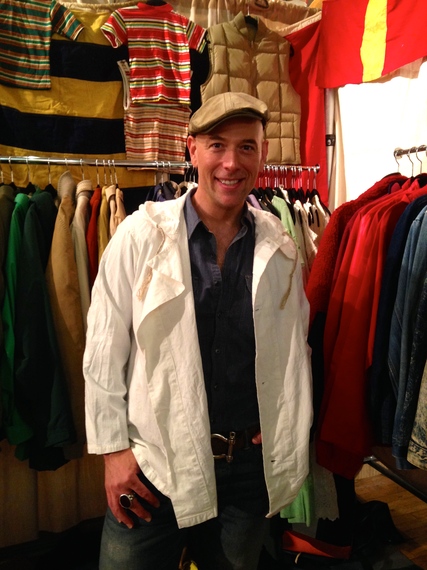 Wearing a Vintage Swedish Army 'Snow Camouflage' Jacket I Found at The Manhattan Vintage Clothing Show
I'm not a big fan of trends, because by nature, they end. Good style never goes out of style, and that's why I buy vintage clothing. I mix it with good new clothing, like just about anything by Ralph Lauren, and I'm good to go.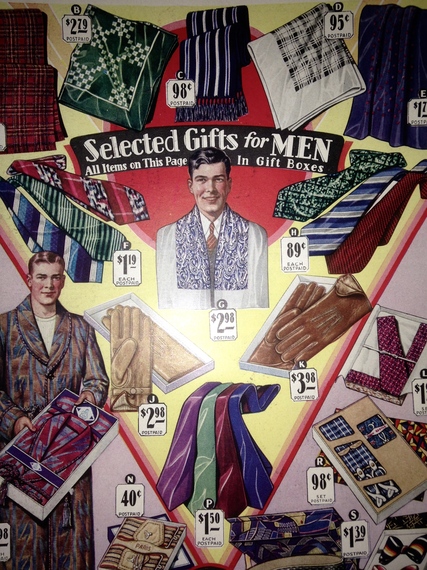 A Page From a 1930s Montgomery Ward Catalog

Yesterday I was wearing a Navy Pea Coat that I bought at The Manhattan Vintage Clothing Show, and so many people asked me where I got it. When I told them it was vintage, they were amazed. Why? Because Pea Coats are on all the runways right now and new versions are selling for as much as $2500. That's crazy! Go to a flea market and find an authentic version, have it dry-cleaned, and if you compare it in price to its new counterpart, you'll have enough money left over for a trip to Europe!
Vintage Cookbooks, Vintage Gifts -- The Possibilities are Endless
I love vintage cookbooks because they are generally uncomplicated and filled with great recipes that used fewer ingredients and pots and pans. Less fuss, less muss, and more time to eat. Recently I found a 1940s magazine in Whitehall, Montana, and there's a recipe for tapioca pudding with peppermints added to the mix. All in all, it's about four ingredients, and I'm totally going to make it for a holiday treat.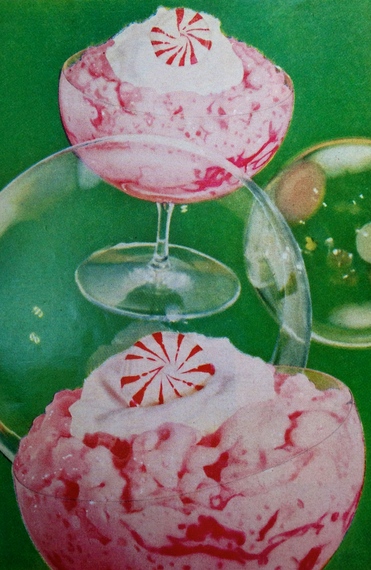 A Recipe I Found in a 1940s Magazine from Star Junction in Whitehall, Montana that Might Wind Up as a New Holiday Favorite
For just about everyone on my gift list, I give vintage presents. Consider, for example, bringing a host or hostess a bouquet of flowers in a vintage vase. Not only is it lovely and unique, but it is considerate. No busy person in the midst of entertaining wants to spend time finding a vase and arranging a bouquet in addition to his or her other duties.
Also, vintage jewelry makes a wonderful gift for both men and women. I'm always on the hunt for great necklaces, earrings and cufflinks. They cost about 75 percent less than their new counterparts, and they have a ton more character.
"These are the People in Your Neighborhood" is one of the theme songs from the classic "Sesame Street." The internationally famous children's show really centers around a community of people all doing their thing and getting along. While I haven't watched it since I was in grade school, I do recall liking that there was a corner store and lots of small businesses.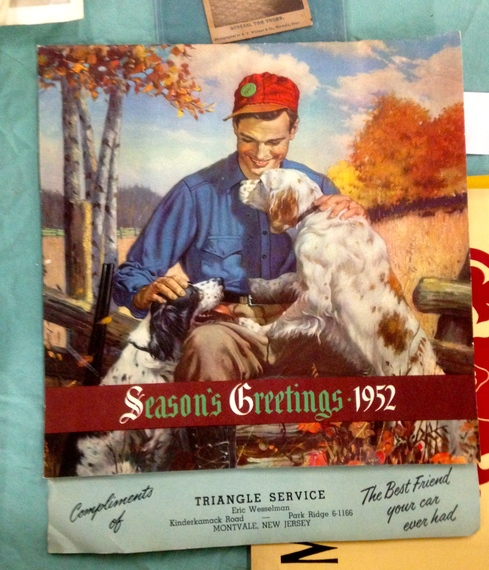 Vintage Calendars Used to be Giveaways at Local Businesses. This 1952 Example has the Same Dates as 2014, so I've Actually Been Able To Use It this Year!
I come from a family that owned a small business. I operate one now. And whenever possible, I support small businesses. I believe that customer service is key and that you get the best service in smaller businesses. I also think there's tremendous value in knowing your drycleaner, tailor, cobbler, etc. I have good relationships with the people in my neighborhood, and I give them business whenever possible. It seems that, too, is a vintage idea, with so many opting for a one-stop trip to Walmart or any number of big box stores.
These are just a few reasons why I fly my vintage flag with pride. Rest assured, however, as I engage in conversation with some of my fellow Vintage Lifers, I'm sure we can come up with lots more.
WATCH THE VIDEO: Check out this "Vintage Lifer" Episode of FLEA MARKET MINUTE: