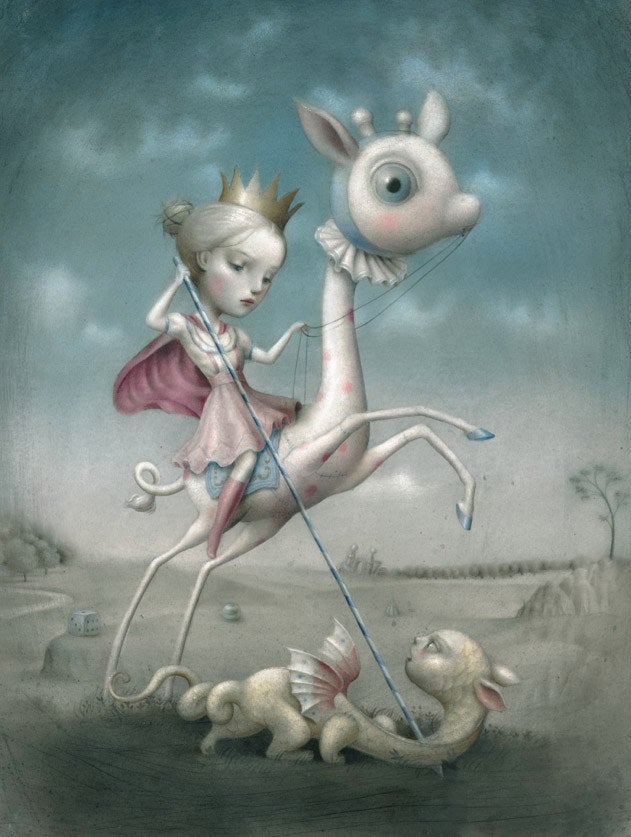 Like a melodic nursery rhyme with disturbing lyrics, Nicoletta Ceccoli's works aren't as sweet as they appear. When we first saw Ceccoli's paintings we thought we were looking at a Mark Ryden exhibition.
The artists share a soft spot for doe-eyed cherubs, flesh that glows like gumdrops and feeling of fantasy-gone-rotten. Ceccoli's upcoming exhibition "Curiouser + Curiouser" focuses on the dark sides of sweetness, creating dark permutations of nymphs, sweets and woodland creatures that makes us want to trade in our gingerbread man for a celery stick. Though the exhibition takes its title from Alice in Wonderland, it feels to us more like a perverse Candyland.
You can see the works at AFA NYC from November 17, 2012 until February 3, 2013.
Check out the slideshow below to see the artist's work. What do you think of Ceccoli's creepy-cuteness? Is she worthy of a Ryden comparison?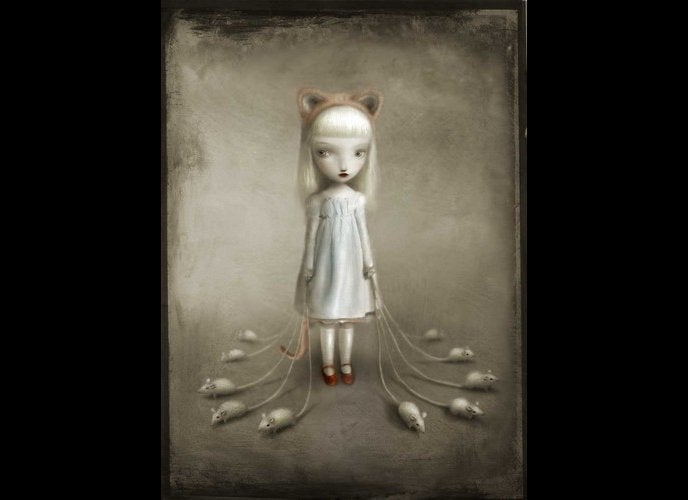 Nicoletta Ceccoli
Related
Popular in the Community