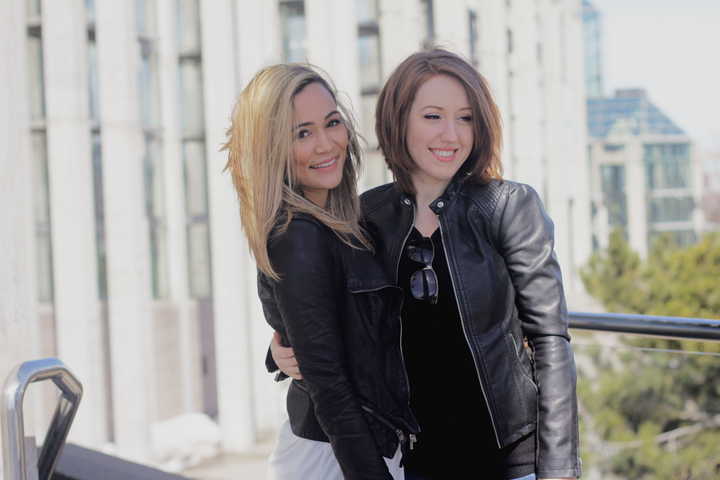 Have you ever heard head an idea and thought, "I love the smell of it?" That's how I felt chatting with Mylene Paquin, co-founder of "DIVONA", a bodacious new perfume line, that smells good and does good!
Our conversation, was in one word, "scent-sational"! Originally developed in 2015 by Mylene, an award-winning creative director and marketing strategist, DIVONA blossomed when she met Kayte Torreao da Costa, an expert in Information Technology and Operations. The two women instantly formed a bond and found they had a mutual passion to support women.
They formed a partnership, and DIVONA became official. With an innovative way of giving back, DIVONA is revolutionizing the way people can engage in supporting various charities, whose missions focus on women surviving abuse, recovering from trafficking, and living in poverty. Their model is this - when someone purchases their paraben/phthalate/cruelty-free perfume, the consumer gets to vote on what goes in the care package for each charity. After you read this, you'll love them as much as I do!
MK: What makes you such a fearless feminist?
MP: For much of my life, I was a victim of unfair treatment, sexism, and abuse, and I witnessed this very same issue in many women around me. I had to do something to push back, and challenge people who told me and other women that we would never amount to anything or be on par with a man. That's when I realized I was a resilient and fearless feminist, and that I would never allow anything to knock me down long enough to take the wind out of my sails; nor would I let anyone tell me what I could or could not do based on my gender.
MK: Why is it so important to you to empower other women?
MP: I experienced trauma from two abusive relationships, including an attack in the street in the middle of the night. This drove my passion to support and empower women. When we come together as a community and form a sisterhood based on trust , then there's nothing that we can't do. We live in a time when we have more opportunities than ever, but we are also facing more risks and danger than ever. The power that comes from a loving network of women is vital.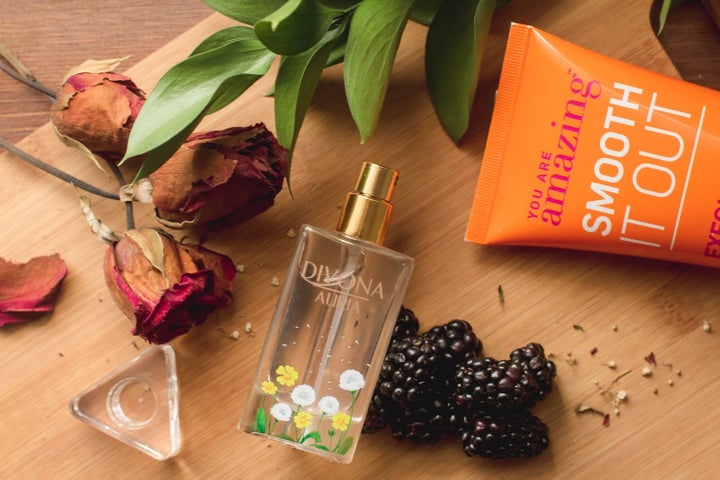 MK: Tell me about Divona?
MP: DIVONA is a new perfume line that will support thousands of women with a single purchase. Our goal is to bring awareness to the challenges women face due to trafficking, abuse, and poverty. When someone purchases the perfume, they get to vote on what items go into a care package, which is then given to a woman in need through one of our non-profit partners. The impact of a single purchase will cause a ripple effect of empowerment!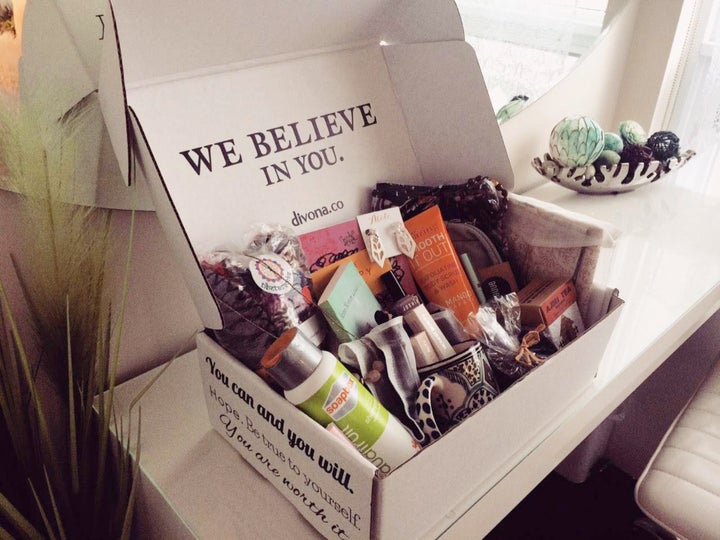 MK: Why did you choose to start a fragrance line?
MP: We saw a need in the market; we know that people want to give back, and that they also want transparency and to have their voices heard. We get to do all that through DIVONA!
MK: Why is social entrepreneurship so important to you?
MP: As humans, we have a responsibility to give back. The default for many social entrepreneurship companies is the standard 10% or $1 donation. We want to do more than that, by giving more to non-profits, while being part of a new trend that allows consumers to engage, by choosing how their money will be used.

MK: How does self love tie into the work that you do?
MP: There are days when I struggle with self-esteem like everyone else; but, I've learned to have compassion for myself. I do my best to speak to myself the same way I would a best friend. Showing myself kindness, patience, acceptance and praise are key parts of how I live. I want to empower other women to have these beliefs too.
MK: What advice do you have for other socially conscious women entrepreneurs?
MP: My advice would be to make your cause a core component of your business. Give your customers an experience that will ignite their passion for your cause. Plant an empowering seed within every single person that crosses your business' path...this will enable you and them to contribute and enlarge the ripple.
Divona's off to a great start! They launched a kickstarter to raise funds, and it has already reached 25% of their goal in 2 days with 74 supporters, and 38 more days to go! Find them on Facebook, Twitter, and Instagram at "DivonaOfficial" and to donate to help support this amazing cause! You can also learn more about these lovely ladies and their beautiful work, at http://www.divona.co/.
Popular in the Community