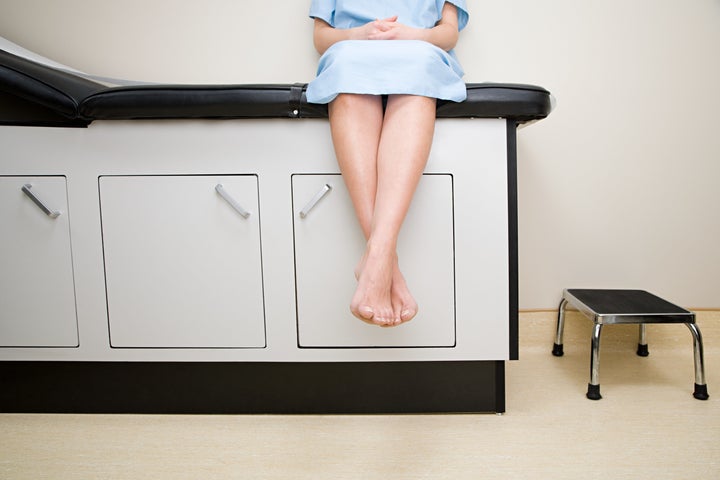 This week, Republicans rolled out a replacement bill for Obamacare that would defund Planned Parenthood and slash Medicaid benefits. And while the so-called "American Health Care Act" promises to protect the free birth control benefit established under former President Barack Obama, there is no guarantee that President Donald Trump would keep it intact.
But those who oppose the bill on the grounds that it would hurt women's health care might want to pay attention to a new study published in the journal Obstetrics and Gynecology on Thursday. It's a perfect case study in how attacking family planning services in the name of restricting abortion ― which is what the act really does ― has, in fact, the opposite effect. 
Making birth control free means women will actually use it. 
Researchers followed roughly 500 women who went to Planned Parenthood in Austin, TX for an abortion. Twenty-eight percent were low-income and uninsured, qualifying for a local program that subsidizes long-acting reversible contraception, known as "LARC," which includes methods like the IUD and implant. Another 22 percent were low-income and uninsured but did not qualify for a free IUD because they lived in a county that did not offer the program, and the rest were higher-income or had insurance.
Before they got an abortion, the women completed a survey that asked: "If you could use any birth control method you wanted, which method would you be most interested in using after your abortion?" The majority said they were interested in LARC after their abortion.
Yet women who didn't qualify for free longterm birth control were far less likely to actually get it than women who qualified for the program and got, say, an IUD immediately after the procedure.
"Despite this high desire for LARC, only 6 percent of women who were low-income, uninsured who lived outside the county were able to use a LARC method, compared to 65 percent who were low-income, uninsured and lived within this county that was providing this program," study author Dr. Vinita Goyal with the University of Texas at Austin's Population Research Center, told The Huffington Post.
And those women who couldn't get LARC immediately after their abortion (which studies have shown is both safe and, perhaps more importantly, practical) turned to less effective methods, like condoms and the pill. One year later, 20 percent of them weren't using any birth control at all, Goyal said. 
Women who get free LARC are less likely to get pregnant again.
Just 4 percent of women who qualified for free LARC became pregnant again within the first year after their abortion, compared to 11 percent of low-income, uninsured women who did not qualify for a free IUD or implant.
The researchers weren't even really planning on tracking that outcome of repeat pregnancies, Goyal said, simply because they didn't think it would happen that much. 
"We were really quite surprised that there does appear to be a significant association between if you can obtain a LARC device for free and whether you can avoid having a pregnancy you didn't plan to have over the following year," she said.
Which is why if you want to limit abortions, you should leave free birth control alone.
The study demonstrates, clearly, that making it easy and cost-effective for a low-income woman to get an IUD right after she gets an abortion means she's much more likely to access effective birth control ― and that she's less likely to get pregnant soon after. In other words, if the goal is limiting abortions, providing women with birth control is what works.
That might sound like common sense, but it doesn't always happen. Texas, for example, has already squeezed Planned Parenthood and other abortion providers out of its women's health program, steering funds away from those providers so they're not in a position to provide robust reproductive healthcare. The proposed nationwide cuts to Planned Parenthood funding are also likely to limit women's access to both abortion care and family planning services, Goyal argued.
"We're talking nationally about excluding abortion providers from participating in family planning programs that are designed to help low-income women," she said. "By excluding abortion providers, we're really missing an opportunity to provide women with the contraceptive methods they're most interested in using ― at a time when they're already accessing health care."
REAL LIFE. REAL NEWS. REAL VOICES.
Help us tell more of the stories that matter from voices that too often remain unheard.
BEFORE YOU GO