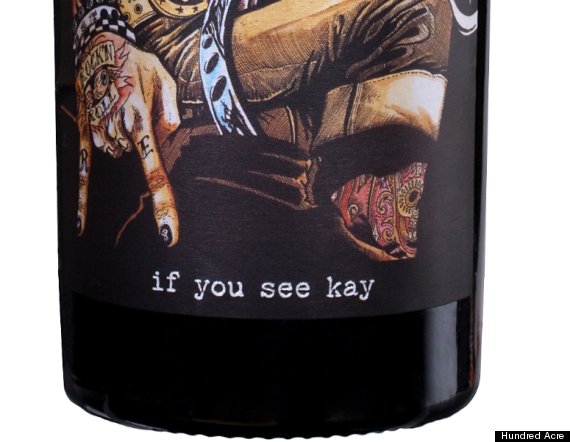 The Cabernet-based red blend, made with grapes hailing from the Italian region of Lazio, has provoked concern from some executive councilors in New Hampshire, who aren't happy with the State Liquor's Commission's decision to allow the bottles to be sold in stores.
Joseph Mollica, chairman of the State Liquor Commission, defended the move to the New Hampshire Union Leader:
"We sold 10 cases last week ... We don't want to offend anyone, but we also don't want to miss an opportunity."
A fact sheet on If You See Kay on boutique wines web site VintagePoints.com, which sells the wine, gives background on the name (without really explaining anything):
kay is a creature; she is an embodiment of a lifestyle, a genre, a feeling in your gut. kay is a force of nature, a wanderer.She represents the philosophy of "Wide Open Throttle or don't bother doing it at all". She's not trying to be, she just is. Always uncontrollable, She's wanted.
Alright then. The same site describes Hundred Acre owner Jayson Woodbridge as someone who "doesn't care what anybody thinks," but manages to produce "uncompromised wine; wine that is powerful and complex, yet elegant."
We feel the need to point out that while controversial, If You See Kay is hardly the first thing to make the same play on words. We remind readers of Britney Spears' 2009 hit "If U Seek Amy," which had its own line of ancestors to boot.
It's not the first time a wine's label has sparked controversy. Earlier this year, the state of Alabama banned the sale of Dirty Bastard Beer because on the grounds that its label was obscene.
Related
Before You Go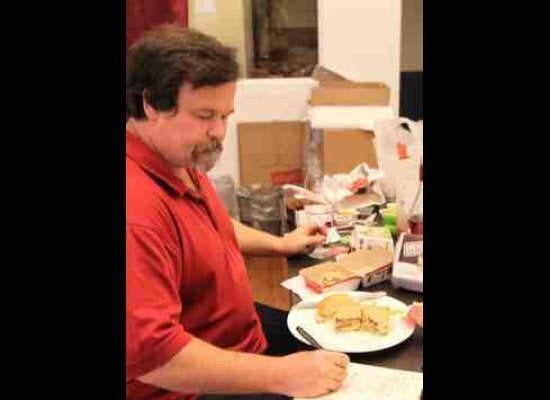 Pairing Wine With McDonald's