A snarkfest I'd classify as Theresa Rebeck Lite, Lucy Teitler's Engagements is a comedy of bad manners in which no one comes out unscathed, and I'd include the audience in that assessment. Whether it's your flute Champagne will depend on your tolerance for the young and self-obsessed whose personality differences are defined almost exclusively by varying degrees of vapidness. That could also apply to any number of Jane Austen novels, but Pride and Prejudice this ain't.

Austen comes to mind in part because Lauren, the main character in this comedy of bad manners is a doctoral student of Victorian literature whose idea of a bon mot is a put-down of Anthony Trollope's He Knew He Was Right. Lauren is a turbine of meanness fueled by barely concealed self-loathing that manifests itself in blow-torching every relationship — especially those closest to her.
And so at the start of the play, at a swank summer party on Boston's tony North Shore, Lauren sets her crosshairs on Mark for no other reason than that he is afianced to her best friend Allison. The successful seduction is comically ruinous as Mark pursues Lauren while the wedding draws near. Adding to the lemon juice merriment is the arrival at Lauren's Boston apartment of her dithery cousin Catherine and her boyfriend Ryan, a tech savvy comp lit PhD candidate of the sort who holds his nose around worshipers at the altar of Vic lit ("It's not even the same department," he sniffs").
Since the playwright offers no character to serve as a guide for the perplexed into this hermetic little club, you may find, as I did, that we're in the fallow soil of an exhausted field.
Still, Teitler, who writes for the hit USA series Mr. Robot, shares with Rebeck a talent for the quick cut in both senses of the phrase: The repartee is sitcom sharp and the action unfolds in finely shaved scenes at the McGinn/Cazale Theatre, where the show is the first of the season in second Stage Theater's uptown series. The crisp staging by Kimberly Senior (Disgraced), a nice O. Henry twist at the end, and a very good cast headed by the gifted Ana Nogueira as Lauren (her body language is often more succinct than her words) go a long way toward making Engagements palatable.
ART SONG IS A HARD SELL these days (any days, I suppose) but the gifted composer Louis Rosen keeps at it, setting the work of American poets to finely-crafted melodies that are by turns soulful and rapturous. Previously he has adapted writers as disparate as Nikki Giovanni, Maya Angelou and E.A. Robinson (the fantastic album Time Was); his latest CD, Dream Suite: Songs In Jazz and Blues, uses the poetry of Harlem Renaissance poet Langston Hughes to equally exuberant effect. His interpreters are Capathia Jenkins, his gorgeous-voiced longtime muse along with the equally accomplished Alton Fitzgerald White and, on piano, Joe Thalken.
A heartfelt achievement, brilliantly, holistically attuned to the source material, Dream Suite is a tonic for the times, crossing many boundaries of art and spirit. One listen to "Life Is Fine" and you'll be convinced. I would add that the album is a separate achievement in itself, one of the best-produced CD's of art song I've ever heard. Buy it at louisrosen.com/louis_store.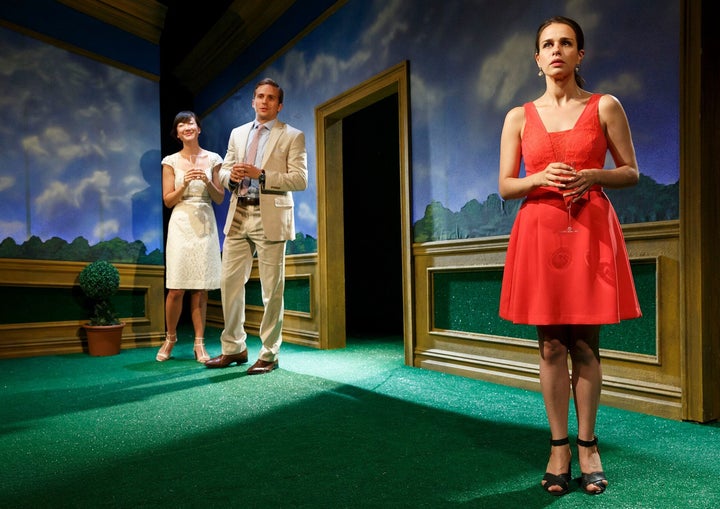 Popular in the Community