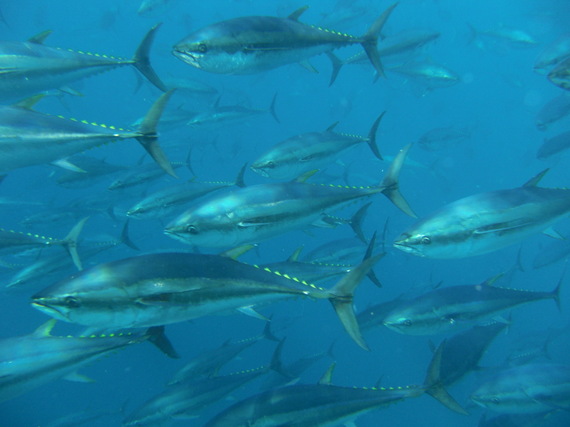 Photo Credit: Tom Puchner, Creative Commons
There is a great African proverb; "If you want to go quickly, go alone. If you want to go far, go together." Throughout my career I've seen it proven again and again, the lasting solutions in fisheries and maritime issues are ones where stakeholders can find common ground, earn trust and work together. Helping people today - but not at the expense of people or nature tomorrow.
When I took office as Fisheries Commissioner, only four fish stocks were being fished sustainably in the EU. At the end of my term, 27 stocks were being fished sustainably. But the agency did not get there alone. This was only possible through collaboration between communities, fishers, seafood industry and government leaders. These changes took time but they have meant more fish in the sea, more jobs in the community and growth for the economy overall. It was a challenging journey and one we took together.
The oceans team at The Nature Conservancy lives by this proverb as well and for decades has worked closely in and with coastal and fishing communities around the globe. For example, ten-years ago the Conservancy, fishermen and community leaders began working together in Morro Bay, California to help rebuild the collapsed groundfish fishery. Working together, our collaboration tested new technologies and tools to reduce bycatch and protect important ocean habitat. These new approaches are developed with and implemented by local fishermen and have led to a decline in bycatch of 50%, while increasing their target catch by 20%.
Now we are taking that concept to the waters of Palau, and to one of the most valuable fisheries in the world - tuna. For twenty-five years, the Conservancy has worked with the people of Palau and their government to help protect their ocean territory. And this month, we have made a major commitment to expand our work with the regional fishing industry. The Nature Conservancy has purchased a year's worth of fishing rights (400 vessel days) in Palau's longline tuna fishery. Together, The Conservancy and fishing industry will test new and innovative fishing practices that reduce the bycatch of turtles, sharks and rays by using different bait, hooks, time of day and depth of gear when setting the fishing line.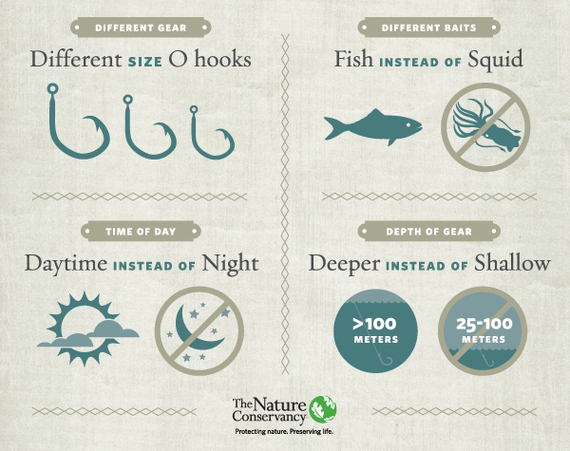 A recent study in Palau's longline tuna fishery found one-third of everything caught in the fishery was bycatch, sharks, rays and other marine life important to the health of Palau's waters and its tourism.
Our goal is to use this multi sector approach and the scientific data collected beyond the waters of Palau in order to better inform regional fishery management decisions, reduce illegal fishing and help establish a premium for sustainable and traceable tuna in the marketplace.
Ending illegal, unreported and unregulated fishing, reducing bycatch, improving access to markets for more sustainable fishing products and other efforts to improve fishing is going to be a long journey and one we must take together. Livelihoods, coastal economies, food for millions and the health of our ocean are at stake. We have far to go and so we must go together.