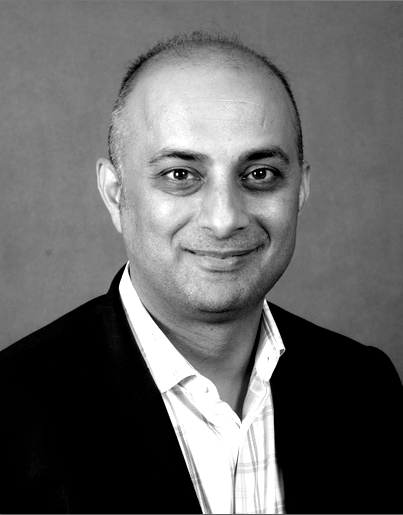 The IFC is now stepping it up, with plans to double its portfolio of venture capital investments over the next few years to a billion dollars, stirring a new level of excitement in the international development community and beyond.
The goal: to support the growth of entrepreneurial ecosystems around the world, and spur innovation in emerging markets. The latest cash infusion into IFC's venture capital arm is a strategic move, meant to capture a critical moment in the market: technology has made it simpler and cheaper to start a business than ever before.
Nikunj Jinsi, global head of IFC's venture capital investment group, said that the plans are ambitious, but there is new opportunity: the use of smartphones, sensors, and big data is spurring a change in key sectors such as healthcare, clean energy, financial services, mobile, internet, and education, allowing entrepreneurship to thrive in emerging markets.
Jinsi sat down with Anna Shen to discuss the IFC's VC investments and how they will support innovative businesses, early-stage fund managers, innovation ecosystems and new opportunities for growth.
What is the reason for the doubling of the IFC's fund?
We are now at a critical moment in history because the world now has very innovative technologies that can have a transformative impact on people's lives. These technologies are now lower in cost. The timing is right. Senior management recognizes that through proper use of technology and business models, we can have outside impact.
To break it down: There are three different parts to our activities: early stage accelerator and incubator investments, where there is a gap in early stage financing; support of early stage fund managers who will disrupt the ecosystem in emerging markets; and the actual direct investments in tech businesses themselves.

Which sectors and regions excite you the most and where are the biggest opportunities?
It really is a mix of all sectors - but the internet sector gives opportunities, goods and services that consumers wouldn't normally have. I would not be surprised if Walmart would set up something in the middle of Nigeria someday and develop online opportunities. The question is: are you providing services consumers wouldn't normally have? Another benefit: It is known that within this industry there are a lot of job opportunities, specifically for youth and gender. This industry is female friendly from an employment perspective and allows opportunities for women.
The healthcare sector will see big changes over the next ten years. Specifically there is a leapfrog happening in developing countries. Why? Because there is no legacy system regarding telephones. Smartphones are widely available and more affordable, and there is better access to data. On the preventive diagnostics side, all people need is a smartphone. Now what is available are applications on the digital health side, for example, to set up doctor's appointments.
In markets in sub-Saharan Africa or China, people line up for a week and see a doctor for two minutes, then have to go away and come back another time to see another doctor. But by having (a product for) doctor planning, things are much more effective, there is a knock on effect on productivity and income, especially amongst the poorer class.
Diagnostic apps, data and data analytics will change the way healthcare is driven. It will democratize access for consumers and patients towards micro-services and medicine. There is such a shortage of this in developing markets, but because there is no legacy system, we are asset light and don't require huge amounts of capital expenditure. There is a great opportunity.
One very low-tech example is within the energy space. While utility and power plants have been around for as long as I can remember, there are new business models that can help provide solar home systems and efficient energy. In Tanzania, there is no full electricity grid - if you can give citizens an alternative solution, such as a 10-watt solar energy source, it allows people to charge their phones at home, power their refrigerator and television or even their own business. People can get basic services, and it has been proven that the productivity level increases as a result.

For example, I could put $1 billion in a traditional power plant to reach 200,000 people, or invest $10 million in a disruptive off-grid energy company and have the potential to affect over one million people.
Have you seen changes in sectors as a result of IFC's investments?
We always want to do more, but financial returns kick in within five to eight years after we make the investment. The question is whether we see promising growth in the businesses or not. But yes, we see it in our investments. For example, we are into the largest e-commerce play in the Middle East, Souq. That has been promising. We are also into the largest e-commerce play in Brazil, called Netshoes. Despite the micro-challenges in the market, the business locally is going strongly.

On the health side, we invested into a kidney dialysis chain in India - catering to the lower and middle class. When we invested they had less than 20 centers, and today, 2.5 years later, there are close to 80 centers in India and they are having much better reach to those who need it even in remote areas, and they are creating jobs, which is important to us. From a reach and impact perspective, it is the largest independent dialysis center in India.
What can IFC do that other traditional VCs cannot?
I'll put it the other way: there is a lot that the private sector can do the IFC cannot. As for us, what we can do is that we are a true global platform and have a unique reach across continents, markets and industries. We can be a first-mover in frontier markets, where other players may not have the risk appetite. For example, I don't see a lot of VCs looking into Africa or parts of Latin America; these are underdeveloped from a VC perspective -- that is where we can play a role.
IFC is not just venture capital. We can provide a whole value chain of financial products for use when companies grow up -- not just equity products, but debt products or other well structured products. Generally VC firms don't do this. We are able to give a portfolio of rich clients. And get the decision makers to the table to buy the products.
We are convening players with our platform TechEmerge, which is a first of its kind matchmaking program for proven technology companies around the world that are looking to grow their business in emerging markets. It provides opportunities for revenue enhancements by connecting tech startups from around the world with larger corporations in emerging markets to conduct local pilot projects and build commercial partnerships. We piloted this in India, and are looking to roll out this platform globally.
What are the biggest challenges in deploying capital into emerging markets?
In addition to the regular challenges that the VCs have to find the right opportunities that will scale up properly and get to a sustainable model, we operate in volatile markets and for example, even in seemingly stable markets, regulatory environments might change.
This is not something regular US VCs are used to - volatility could reflect on currency, and could impact how customers take up businesses. In most of the markets we are in, there are issues of how to facilitate an exit, so we face liquidity issues. We have to think hard.

In addition, we love to work with private sector players and investors, but in nascent markets, we also have the issue of finding VCs that have the same outlook at us, with a track record. That will continue to be a challenge and there is no quick fix but that is what makes our life more interesting and exciting.
What are some of the most interesting companies IFC has invested in?

Companies in IFC's VC portfolio include Andela, a Nigerian education company; Portea, an Indian healthcare company; Planet Labs, a satellite imagery company; Hepsiburada, a Turkish consumer internet company; eyewear-focused venture Lenskart, and online grocery retailer BigBasket.
For more information, please visit: www.ifc.org/vc
REAL LIFE. REAL NEWS. REAL VOICES.
Help us tell more of the stories that matter from voices that too often remain unheard.