Some people might have given up after realizing they lost their keys in a grassy field. But the perseverance of one Welsh farmer paid off handsomely after a hunt for the missing items led to the discovery of centuries-old medieval coins.
Although the coins were unearthed last year, the farmer's story is garnering widespread media attention this week after he announced the find of the treasure in a meeting with county officials.
These metal detectorists ultimately found Edward's keys, and so impressed the farmer that he invited them to keep poking around. Eventually they also unearthed 14 medieval coins dating back to the 14th and 15th centuries.
Speaking to the Shropshire Star, a shocked Edwards described the find as "once in a lifetime."
(Story continues below.) One of the medieval coins unearthed by Ifor Edwards and Cliff Massey in a Welsh field. (Credit: SWNS)
"You realize those coins were there before they ever found America or anything," he went on to say, adding, "You just can't believe you're holding something that is 600 and something years old."
"[Edwards] hadn't ploughed the field for some time and after he ploughed it I found two coins," he told the Daily Post. "I went the following day and found the rest of them in close proximity."
Yahoo! Shine reached out to currency appraiser Beth Weingast, a certified member of the Appraiser's Association of America, who said the find is "extraordinarily rare."
Based on photos shown to her by Yahoo! Shine, Weingast said one of the coins appears to be an Old English "groat," and could be worth between $700 and $800 today.
"Back then, many people bent and clipped the lettering off the coins and sold them at higher prices," Weingast said. "The fact that this coin is unclipped means it may have been buried right after it was minted. Even if you saw this coin in a museum, it likely would have been clipped."
Related
Before You Go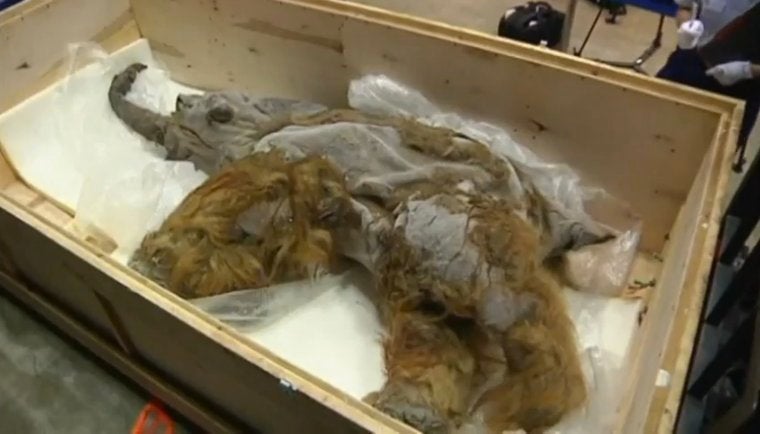 Unearthed
Popular in the Community