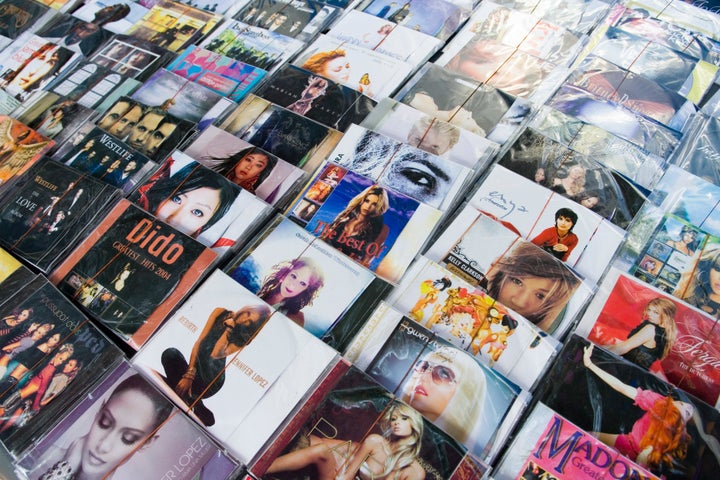 One day, we'll tell our grandchildren how listening to music "on demand" required a trip to the store, where we picked out albums sealed too strongly in plastic, forking over $20 for each one. "That's nice," they'll say, tapping the next song from a menu projected by their smart contact lenses before hearing it play from paper-thin wireless speakers.
The heyday of CDs is slipping increasingly further behind us. A report by IFPI, a music industry nonprofit, released this week states that global recorded music sales in physical formats dipped below that of digital formats for the first time in 2015, comprising 39 percent of industry revenue compared to digital's 45 percent. In 2014, physical and digital format sales were about equal.
Streaming, of course. Services like Spotify and Apple Music are big and getting bigger, with streaming revenue growing by 45.2 percent from 2014. Overall global digital sales -- which includes streaming and downloads -- were up by 10.2 percent.
But it's not just that more people are choosing to enjoy music via digital platforms that accounts for the gap. Sales of physical music are declining, too -- although by a lower rate than the previous two years.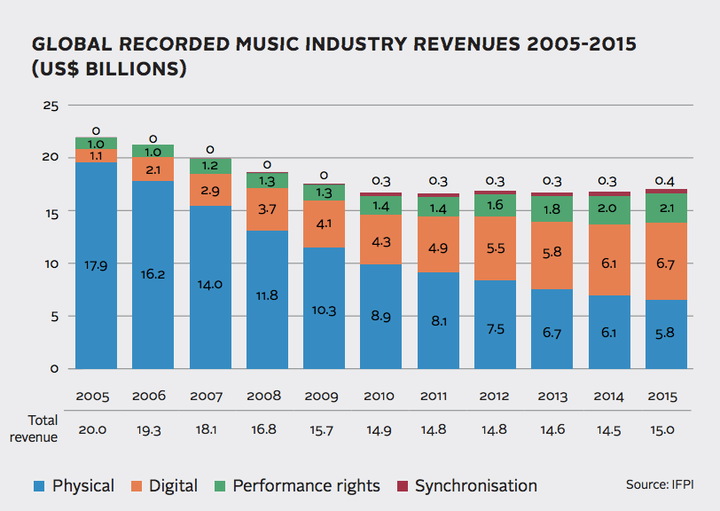 Revenue in the global music market reached $15 billion in 2015, up 3.2 percent from the year before. According to the report, that makes 2015 "the most significant growth since 1995."
That's good news for an industry which has struggled for years to cope with technological changes and rampant pirating. But perhaps it's not for people who like to hold their whole music library, and the rights to play it on any number of devices, in their hands.
Before You Go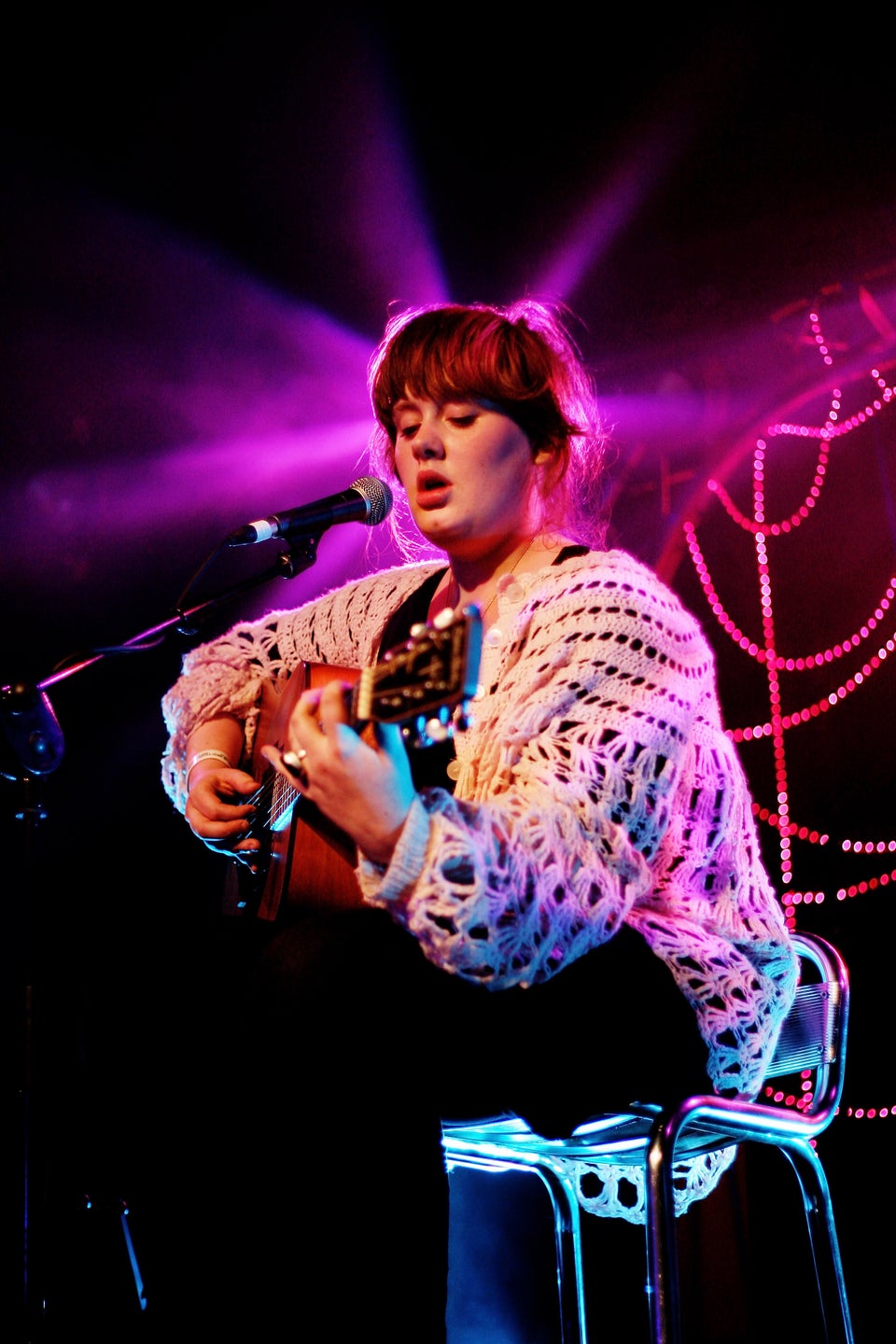 Adele's Style Evolution
Popular in the Community