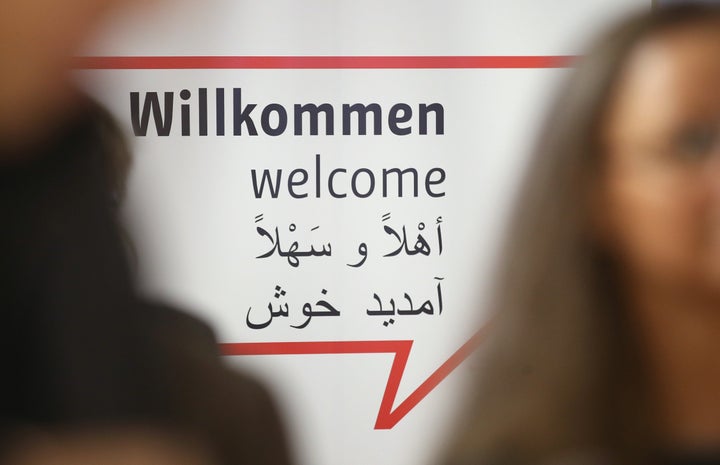 The German Industrial Union of Metalworkers, or IG Metall, wants to introduce an "integration year" for refugees, to prepare them for the German labor market while filling the country's labor gap.
More than 1 million refugees and migrants arrived in Germany last year. Chancellor Angela Merkel, along with business leaders, have been pushing to find jobs for them, in an effort to facilitate their integration into the country and have them contribute to the economy. According to a report released in August by the Institute for Employment Research, a state-funded think tank in Nuremberg, 77 percent of arriving refugees and asylum-seekers are of working age.
Meanwhile, Germany is facing a dangerous labor shortage. Germany's working-age population is estimated to shrink by 6 million people by the year 2030. Companies are already struggling to fill vacancies.
In addition, Germany's labor minister said last year that many sectors in the country's labor market struggle with shortages of skilled labor.
Whether integration is positive or negative depends on what we make of it.

Jörg Hofmann, IG Metall leader
Merkel's deputy, Sigmar Gabriel, said last year that training and employing migrants could solve Germany's skills shortage, which he described as "one of our biggest problems for the economic future of this country."
IG Metall, which represents workers in manufacturing, industrial production and steelmaking, is one of the organizations that believes Germany should harness the arriving manpower to fill the labor gap. That's why it's proposing the idea for  an integration year.
"Everyone must rise to the challenge of professional integration. It is feasible," IG Metall leader Jörg Hofmann said in a press release last week. "To get started with our very differentiated and complex labor market, we need coherent entry models."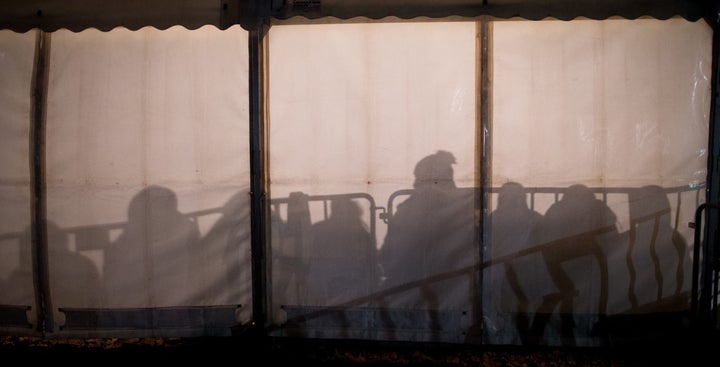 During the proposed integration year, refugees would work four days a week and attend language classes on the fifth day. The Federal Employment Agency would need to make sure that refugees are paid during the duration of the year, the IG Metall press release said.
IG Metall, hailed as a trendsetter in wage bargaining, suggested that similar schemes should be made available to unemployed Germans. "We don't want a wage competition with other job-seekers," Hofmann said. 
Work is a key element for social integration.

Jörg Hofmann, IG Metall leader
The professional integration scheme centers on getting asylum-seekers into the labor market as soon as possible. Having a year on the job as this program would facilitate could open up promising job prospects for refugees, IG Metall believes.
But IG Metall is aware that not all refugees have the necessary skills, and many still don't speak German after their asylum status has been confirmed. That's why the project should also offer language programs and "workplace related" skills training simultaneously.
Still, the proposal is certainly not suitable for all industries; training requirements are often more complex and can't be remedied with a day of language classes per week.
Hofmann, however, sounds optimistic about the future of the workforce and refugees at this crucial juncture.
"Whether integration is positive or negative depends on what we make of it," Hofmann said. "Work is a key element for social integration."
This post first appeared on HuffPost Germany. It has been translated into English and edited for clarity.
REAL LIFE. REAL NEWS. REAL VOICES.
Help us tell more of the stories that matter from voices that too often remain unheard.