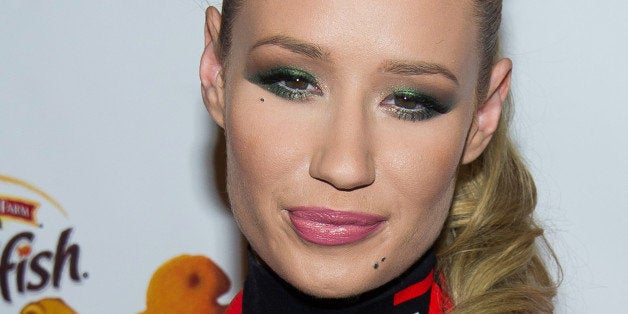 UPDATE Jan. 30: Iggy took to Instagram to "clear up" the misunderstanding and posted the photos of herself in the campaign:
In reference to her quote, "I just don't support neoprene Jesus sandals WITH socks," it seems as though she was referring to the below look that appeared on the Tumblr page. HuffPost Style was able to capture a screenshot before the Tumblr page went private: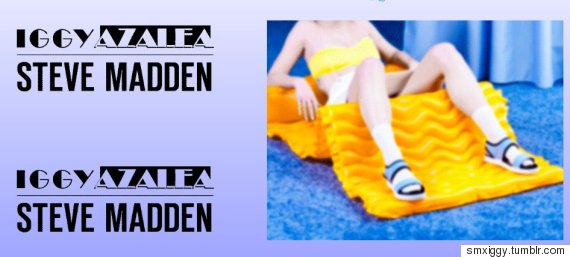 Earlier Thursday, Azalea caught wind of alleged photos on what she referred to as a "random" Tumblr page and wasted no time at all to express her feelings about the campaign. Azalea has since deleted her tweets, and the Tumblr page in question is now password-protected.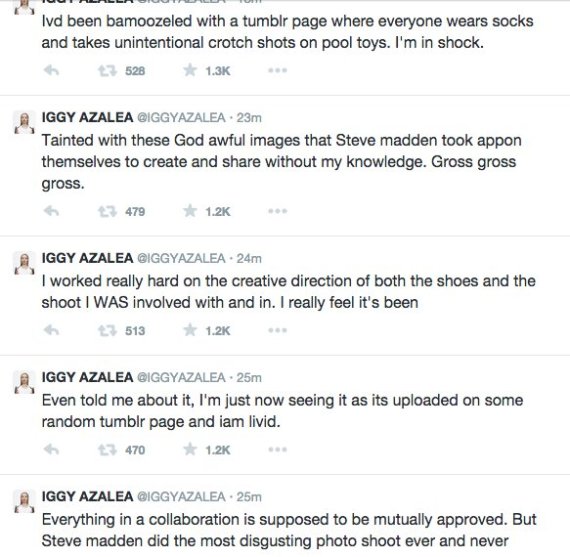 For the duration that the Tumblr page was open to the public, Internet users (including HuffPost Style) were able to see trippy images and gifs mixed with crotch shots of headless models, images of the star and floating text blocks with phrases including "Modern-day Spice Girls," and "Unapologetic, loud and fun." An unattributed quote also appeared on the page saying, "I wanted to make shoes your girlfriends would love and your boyfriends wouldn't understand."
The photos of the shoes on the Tumblr page appeared to match images that Azalea Instagrammed in 2014, when she mentioned the upcoming collaboration.
When reached for comment, a spokesperson for The Steve Madden Company told The Huffington Post:
"This was a lover's quarrel. We love Iggy and are very excited about our collaboration. When you get two artists working together sometimes there are fireworks. It's our creative differences that allow us to design an incredible collection and we are looking forward to sharing it with the world!"
Fans took to Twitter to post images of the Tumblr page. Take a look below.
HuffPost Style has reached out to representatives for Iggy Azalea.
Before You Go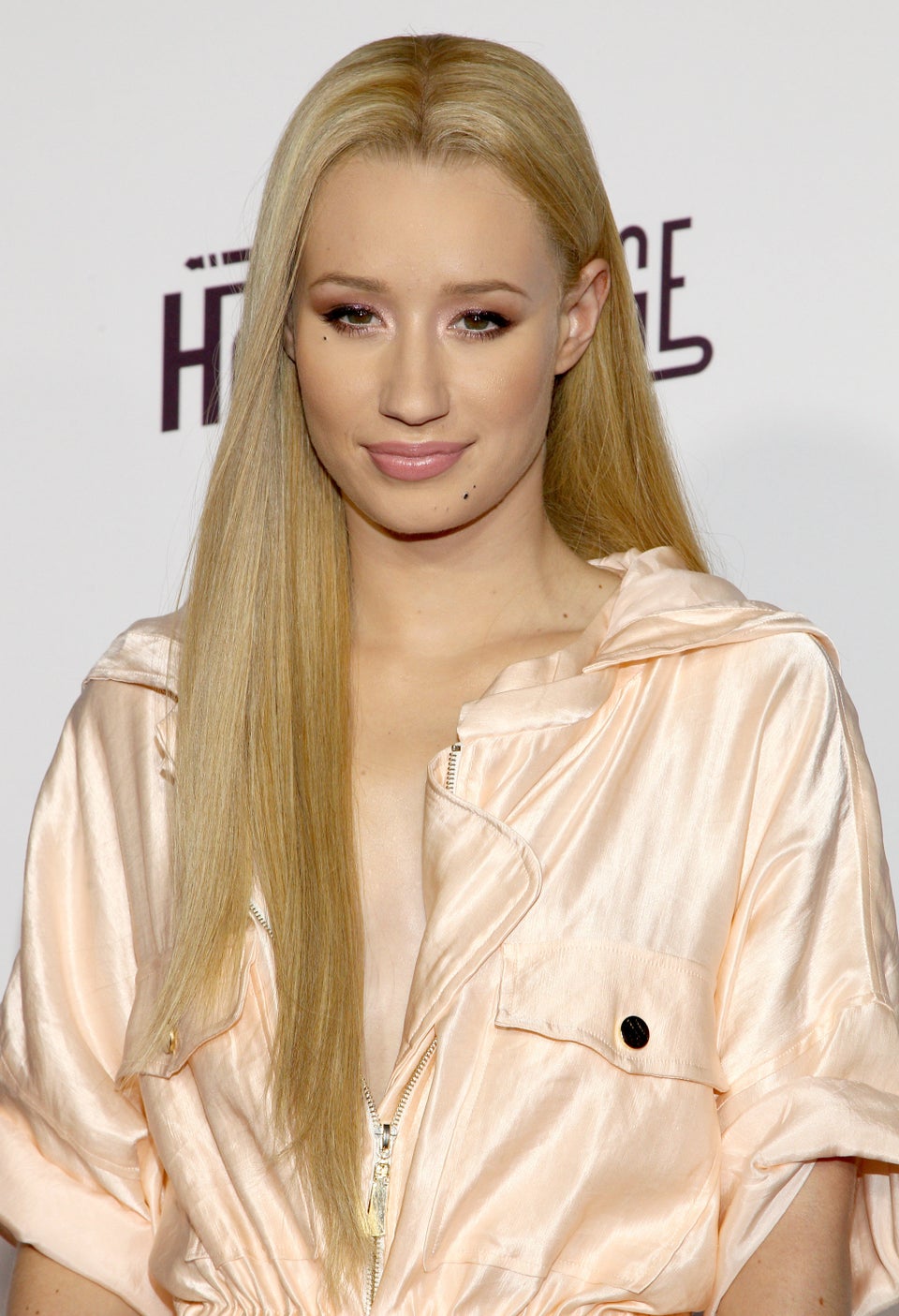 Iggy Azalea Photos
Popular in the Community