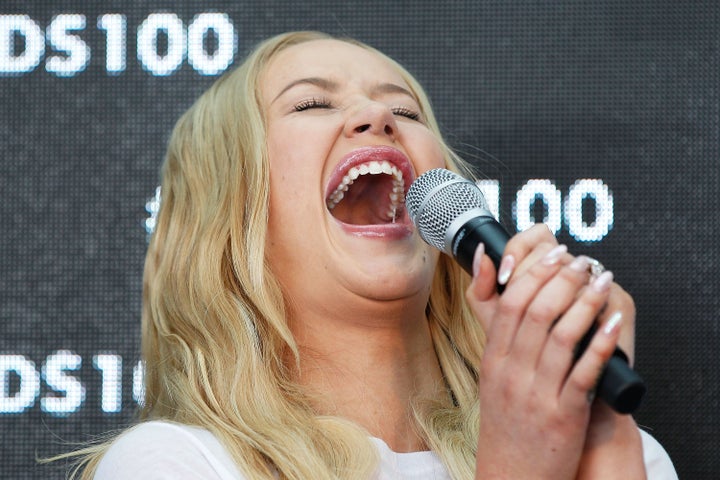 We think everyone can agree that 2015 wasn't Iggy Azalea's year.
But it looks like Iggy's detractors haven't fazed her one bit. The artist released a comeback track, "Azillion," on her Soundcloud page Friday and previewed her next album, "Digital Distortion." 
Calling her first effort, "New Classic," "just the preliminary," "Azillion" bills itself as "a rap bitch obituary." Granted, the electro trap song is kiiiiiiiind of catchy, but the lyrics are mostly Azalea rhyming a "Azillion" with a billion, million, trillion, etc. 
Azealia Banks' least favorite person took to Twitter to tease her new album, revealing that an unreleased single, "Team," will be the lead song off "Digital Distortion" and promising fans that January (now called Igguary) will be a "blessed month for azaleans."
We're happy for Iggy and her many fans now that more new music is on its way, but we can't help but feel the rapper is heading in the wrong direction.
If Iggy intends to be a real contender in the industry and silence the critics who've doubted her abilities, she going to have to keep work work work work working on her shit. 
Decide for yourself and listen to "Azillion" below. 
Calling all HuffPost superfans!
Sign up for membership to become a founding member and help shape HuffPost's next chapter