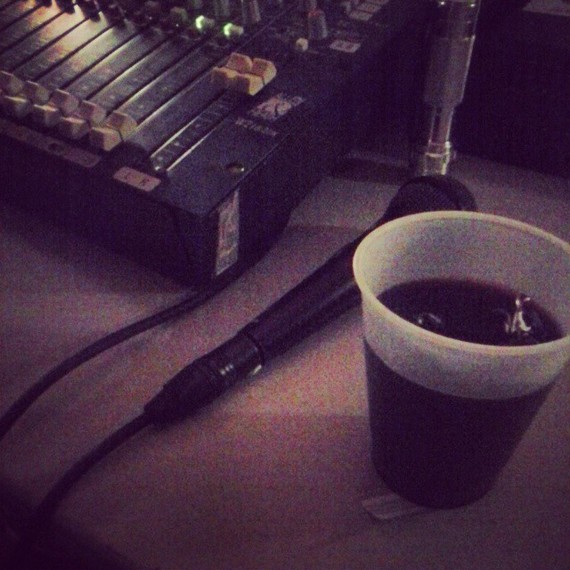 Iggy Azalea has been on my newsfeed for weeks. I'm not sure how she got mixed in with all of the rock bands that I follow. Still, there she was taking over my Facebook page. The stories lured me in and I got suckered into reading about Iggy.
It seems that some established rappers - like Snoop Dogg aka Snoop Lion, and Eve - have issues with her. It's nothing new for rappers to have issues with other rappers. Rappers have been disrespecting each other since rap began. Like it or not, it's part of rap culture.
They don't think she knows what rap is all about. She's not America or from a rough neighborhood. They don't like the way she walks. They definitely don't like the way she talks. She claims that she is who she is.
The rumor is that she and her blaccent are fake. So what is the problem? Is it that she's got a gimmick? Most musical acts - even rappers - have some sort of gimmick. Flavor Flav has the clock, Snoop Dogg has a blunt. Eminem is obnoxious. It's how they are recognized. Would we recognize Flavor Flav without the clock? Probably not.
In my opinion, the real problem that they have with her is that she is outselling them. The Billboard hot rap artist list for 2014 doesn't include Snoop or Eve. According to Billboard, the top three rap artists for 2014 were Iggy Azalea, Eminem and Pitbull.
She has been also nominated for four Grammy awards. Apparently, this is not good enough for rappers to include her into the fold. Don't get it twisted, any rapper would be thrilled to get a Grammy whether it means they are selling out or not. It's a Grammy. Everyone wants accolades and awards. Remember when Ol' Dirty Bastard took over the Grammy stage during Shawn Colvin's acceptance speech? Personally, I miss him and he probably should have won a Grammy.
So the established rappers who have a beef with I.G.G.Y. should probably get off of Twitter and get back into the studio. Let's see if you can outshine or outsell Ms. Azalea. If you sound off about another rapper, you should be able to back it up with a gold record.
In a few years, Iggy might not be on our newsfeed. She could quit rapping to become an actress. She could join Vanilla Ice and rebuild houses with the Amish. Iggy could join a convent. No one knows what her future holds. Although, I suspect she won't ever be a member of the Wu Tang Clan or a Tribe Called Quest. It's just not who she is and we should be okay with it.
Popular in the Community