Discovering people who are working to change the world in their own ways and uncovering what drives them simply fascinates her. "There's nothing more stimulating than showing a person who is sold out for a cause how to add richness to the human experience." Through imagination and creativity, Akia Garnett can see possibilities for greatness in others and has dedicated her career to bringing forth what's not immediately visible on the surface.
Interestingly, she wanted to pursue medicine, but nearly 20 years ago, she took a communications class that changed her life. She knew at the moment that was a field that she wanted to pursue and master, and that human advocacy would be one piece of the puzzle. In the midst of an exciting marketing and branding career, Akia is still able to indirectly contribute to social causes, especially in inner cities such as Washington, DC, her hometown.
Over the years, and using her marketing background, she has served on several boards for charities that champion underserved or disenfranchised populations. She's also supported supplier diversity and inclusion in the corporate sector. And she supports initiatives to increase minority college attendance, vocational training, entrepreneurship and small business policy. From being an international contributor to Minority Business Entrepreneur magazine, to lecturing at Trinity University in Washington, DC, her work and contribution continues to share, inspire, and influence in the advocacy, communication and business world!
We recently caught up with Akia to learn more about what she is doing to help expand the capacity for others through branding, social media influencing and sustainable marketing.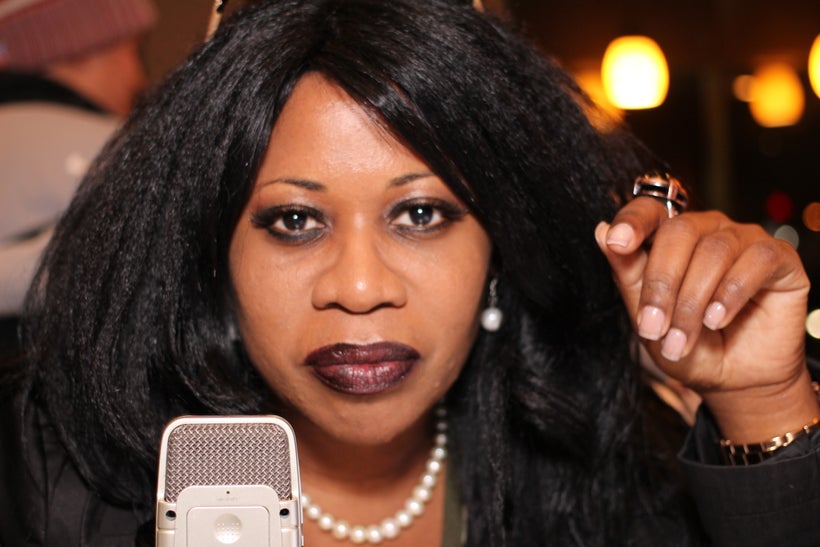 Akia, what is your passion?
The first is problem solving, trouble shooting, and finding simple ways to work through complex dilemmas. I share with brand owners and influencers how to question everything, taking nothing at face value - even empirical evidence. An inquisitive nature goes hand in hand with consumerism and the concept of producing a great service or product to a ripe market. The best part of this work is showing how to create systems-based operations to fuel and monitor demand as brands create success. This is one reason why I encourage aspirers to first master their craft, then take it to market while deliberately researching and preparing for their next brand opportunity.
The second is to demonstrate how to "think big" which happens when we take a thought and bring it full circle into something that another person might move to action. One small act can lead to a very big thing, and showing how to bring dreams to reality through branding is why I've dedicated my career to communication, and it's also why I enjoy supporting the growth of other budding marketing, branding and communication professionals. Whether it is supporting brand owners by helping them share their story, or helping young professionals master branding, marketing and communication itself, that's where I apply my experience. Also through my writing, speaking and teaching, I help people understand the core principles of business and operations. This helps me also, because it holds me accountable to use all my talents as well. My skill set is broader than marketing, which is why I cover a variety of topics when lecturing.
What core problems have you helped people solve?
From authors to consultants, engineers, and technical experts steeped in their practice, helping them chart out a brandable path is golden. It's a great feeling to help zoom out from the details to see how their raw or natural talent can bring them both happiness and financial success. Many people desire multiple streams of income, and one way to create that is by leverage all our talents.
The greatest barrier most face is believing that they actually are talented enough to conquer their own destiny. Once I've helped them overcome that, the majority of my work is done with that person. They move onto change the world. I move on to help more people arrive at that same level of confidence.
How do you define a "brand influencer"?
First and foremost, branding and marketing is about telling a story with the best choice of words and tools and then creating experiences that brings life to those words. It's about bringing a thought or idea to life and allowing others to partake in it, to own it, to mold it, to share it.
"Brands that don't invite others to experience them, don't last." – Akia Garnett
Brand influencers are masters at this. These are leaders who have gained a dedicated following that amplifies their messaging and calls to action. In a more refined way, a brand influencer is a person who sees an end result, is vision driven and guides a clear path to a desired destination. Brand influencers are well aware of their full impact and are skilled at leveraging it when necessary. They're also competent at partnering with complementing influencers to increase success. Brand influencers change markets, introduce and endorse new trends, and most importantly are passionate about their craft.
Share 5 tips to increase brand visibility to achieve influence and longevity?
Know your craft - there's no sense stepping out if you're not ready, or if you've got critical steps to complete before launching. If you need more experience before branding yourself, seek it. If education, training or an acquisition of any other type of information, enroll in a course, certificate program or trade school. If you're passionate about it and really want to do it, you'll want to be taken seriously, and many times that requires some form of credentialing.
Research, research, research. Study others who are doing what you are doing, and pay particular attention to those you admire. There's a way to be the best while being ourselves at the same time. Do your due diligence through research.
Look and listen before you leap. Don't just jump out there with your brand because "you" like it. Ensure you've developed a brand which easily identifies your vision, mission and priorities. On the surface of every brand you admire should be some reflection of its mission and somewhere in the mix should be a connection to its vision. Ensure you've mapped yours out, too. Pull together a group of your trusted advisors and ask them for guidance before you invest in the visual aspects of your brand and before you begin any widespread messaging. Take their advice, and regroup with them as you build out your brand, leaving room for them to suggest changes.
Embrace the hard work! The best way to maintain brand visibility and rise to influencer status is to work at it. Influencer work is not for the faint at heart, but it is incredibly rewarding and fun. With the exception of a few, the household brand names you know have worked hard. There's no use working hard without a strategy. This is another reason to build a networking of trusted advisors, and as soon as you can, compensate them. "Thank you" is nice, but a folded token of appreciation, a gift card, pledge to their favorite charity in their name or whatever they love goes a long way. Let them tell you it's on the house rather than assuming they don't also have needs you could help them meet.
Stay the course - some people give up at the 26th mile marker of 26.2 mile marathon. Brand success doesn't happen overnight. A good strategy can certainly shorten the distance, but realizing up front that the journey can be long will help manage your expectations. And while you're on the course, track your success so that as time proceeds you can look back at progress made. It may take 5 or more years to see wild success, but getting there can offer plenty rewards, both in mission and financial gain.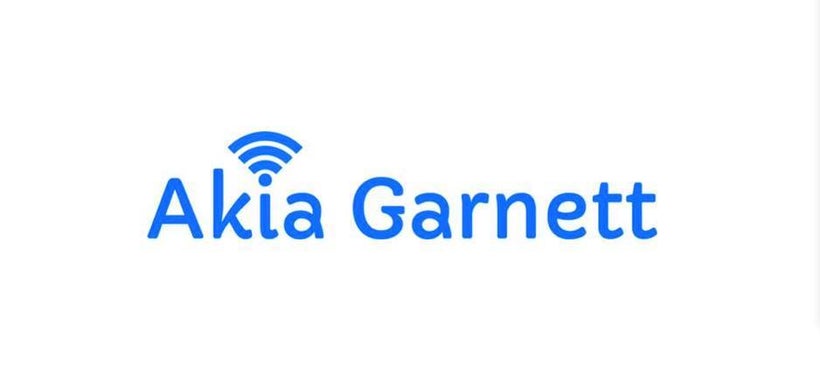 Find Akia Garnett @AkiaGarnett on Twitter, Facebook, Instagram and Linkedin. Look for her column, "Master Your Brand" in MBE magazine.
Ready to increase your influence? Need an outlet? Be a guest on Akia's show - #ThinkBIG with Akia Garnett. Contact her at akia@akiagarnett.com.
Calling all HuffPost superfans!
Sign up for membership to become a founding member and help shape HuffPost's next chapter
This post was published on the now-closed HuffPost Contributor platform. Contributors control their own work and posted freely to our site. If you need to flag this entry as abusive,
send us an email
.