An organizational culture is a complex system with a multitude of interrelated processes and mechanisms that keep it humming. Business leaders believe that a strong organizational culture is critical to success. So what makes corporate culture sticky? I spoke to Aadesh Goyal, Executive Vice President and Chief Human Relations Officer at telecom giant Tata Communications during his recent trip to the United States. The company has also been recognized as a top player in 2017 where India wants to work.
Q. What drives culture at Tata Communications?
A. Our culture is called DRIVE. D for daring, R for responsive, I for inclusive, V for venturing, and E for ethical. We made this change about two years ago and refer to it as our Leadership Signature. It is something that every employee needs to have. When we made this change, we asked ourselves why we needed to have this culture and what are we trying to achieve? We zeroed in on two things. The purpose of culture is to become better collaborators and innovators because that is what will drive our future. Everything we do needs to be daring which means we have to think out-of-the-box, take risks and transform.
Being inclusive means that one can respect different viewpoints even if they may be opposing to yours. It requires courage to step outside a set pattern of thinking or doing, and be open to new ideas. We believe what Peter Drucker said, "Culture eats strategy for breakfast." You have to have a good strategy, but if you have a good culture, it can be a force multiplier.
Q. Do you treat culture as a product?
A. Yes. And, we are able to measure it. When we complete our customer satisfaction surveys with internal and external customers — as well as employee satisfaction surveys, we ask them how they rate collaboration and innovation at the company level.
We also started a collaboration effectiveness survey for our top 200 leaders called the Leadership Forum. We designed a set of questions to identify about 10 peers of each of these 200 leaders who cross collaborate. Real delivery happens cross-functionally, never within one business unit - for anything that is of significance to the outside world, everybody gets involved. Each of the 10 peers provide feedback about their leader and then we work towards improving the culture based on this feedback.
Q. How do you change people's behavior to bring a change in the culture?
A. Behavior is not very easy to change, yet it's also not too difficult. Firstly, we have to get people to believe in the vision — everybody needs to understand that this is an important expectation. Secondly, you have to appreciate people who are doing things right.
Tata Communications' reward and recognition program, Applause, is based on DRIVE. We recognize people for being Daring, Responsive, Inclusive, Ethical, collaborative and innovative. As you begin to measure people based on this criteria, they start paying attention. Then, you have to play an enabling role. For example, on the collaboration initiative, we created a six-day program called Driven Leadership with one of the world's best business schools, and all of our 200 leaders will participate in this program focusing on how one can better collaborate. You have to invest in the development of people rather than force expectations on them. Accountability is important, but the ability to enable your employees needs to be strong. For example, companies should implement change based on feedback, support development through learning programs as well as recognize employees for good behavior.
Employees can't be the best performers in the company based purely on what they do. Tata Communications' best performers also have to possess good collaboration and innovation characteristics. When you start measuring everybody on the same level, the filtering process automatically begins and the supply chain gets created for people who receive high marks against these traits. It's a marathon, not a sprint.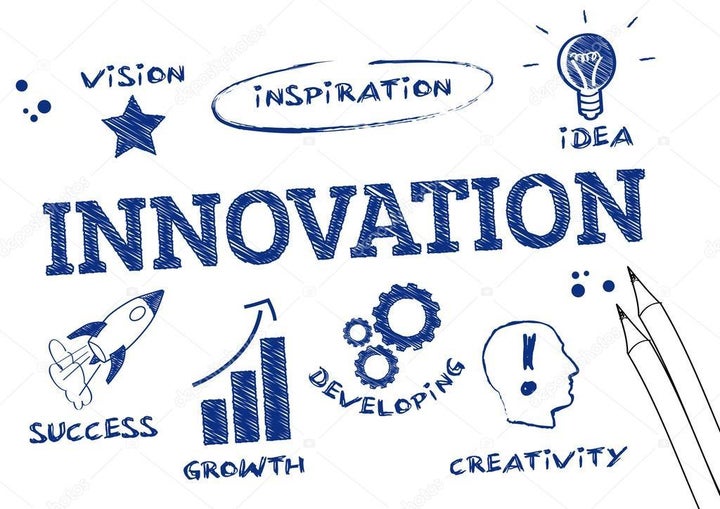 Q. What else do you do to make culture a living thing?
A.Tata Communications will put our top 200 leaders through the DRIVE Leadership program because we believe firmly that all of our leaders need to live the right culture, and only then can the organization benefit and adopt the culture. Secondly, the company has to look at how open their leaders are about engaging with employees on culture. Are the leaders willing to be challenged by employees? In order to create a living culture versus an idolized mindset, companies need to embrace employees and encourage them to contribute as well as empower them to challenge their leaders.
Tata Communications created a car racing video with the intent to educate employees on DRIVE characteristics and learn how to embody each aspect of DRIVE. Reputation drives change and employees best decipher and understand messaging in different ways. We have been successful showcasing our values by channeling the same message to employees through several different formats, such as the race car video. In order to be successful, companies have to continuously communicate, demonstrate and reinforce principles and ideas that they stand for.
Q. Have there been instances where what you executed to bring a cultural change did not resonate with the employees?
A. Yes. You cannot be daring if you haven't failed. One of the questions we ask ourselves is – "When was the last time you failed?" If you can't recall when you failed last, it means you have not been daring. You have to actually "live" it.
Q. How has technology been an enabler in aligning employees to the vision and mission of the organization?
A.Technology is a huge blessing. We have 10,000 employees in 40 countries. To reach everyone, technology is the only way - via social networks, audio/video tools, webinars etc.
Q. Which companies today are doing a great job with cultivating a good culture where employees want to stay and contribute?
A. Culture is what you live, eat and breathe - and just embody all the time. It doesn't need to be better than the other. What matters is that it works for each company - it doesn't need to be unique. However, people need to relate to it and it needs to be useful to the company. Culture is the DNA of the company.
Out of seven million people in the world, chances are 98% or more are ethical. So, in that sense it is not unique. But, sometimes the absence of being ethical could lead to a lot of problems. The culture of the company needs to be living - hence change with time. For example, today what we have is Leadership Signature 2.0, a newer version. Earlier it was simply Leadership Signature.
Q: There are many companies today who are driven by a social mission going above and beyond making profits. What is your perspective on social upliftment being a business priority apart from profits?
A. Everybody gets excited about contributing to the good — something which is selfless. No company can be in business for a long time if they are not financially healthy. Being financially healthy does not conflict with being useful, so the real value comes when you are able to achieve both. You can't have a great purpose and be financially unstable because you could die - so what's the big point of having a big purpose?
Q. Does being good impact the bottom line?
A. Being good always helps. In the long run, only the good will survive. The bad will eventually die. For example, if you look at the Tata Group, helping society and the environment is of great importance. The Founders of the Tata Group structured the group in a way that two-thirds of the holding company is owned by Trusts, and they have been doing social development work for 100 years — giving the company a sense of purpose.
Q. Do you think the millennials in particular are a generation looking for fulfillment at work and want to work with companies with a higher purpose?
A. I think this whole thing about millennials looks exaggerated. This is not to say that there is no element of truth in it, but is it so different from the change happening every decade? I don't think so.
Today, because of technology advancements everyone can communicate to each other and now there is higher chance of a given thought to surface, become more vocal and expressive, and some of what we are seeing is a result of that. Fifty-two percent of our employees are millennials and I don't see them to be very different from the non-millennials. Some differences may exist, but the gaps are not starkly different. Despite having more than half the population as millennials in our company, we have not considered having a separate strategy for them.
Q: How do you build trust with other business leaders, employees and more?
A. Trust is a result, not a goal. It happens not in a day, but overtime. You need to be authentic, consistent and caring. For example, one question Tata Communications asks in our annual employee engagement survey is "whether the employee believes that the company is ethical and he/she trusts the leadership?" This year 96% of our employees responded to the survey, and 95% felt that the company is ethical. We also measure the engagement score of every manager's direct team, and share it with them to reflect upon.
Today there are social networks where employees and ex-employees provide ratings for the CEO of company. It's become an open process, and I see that as a great advantage.
Q: How do to raise energy of the organization? How do you motivate and inspire the employees?
A. The more you are able to engage people, the more energy gets generated as everybody starts shifting focus in that direction. For example, one of the things we do twice a year is called Leadership Live, where the top leaders of the company lead a two-hour face-to-face interaction with all our employees. We travel to all offices around the world — and the rest we cover via video. In these interactions we give an update on the company covering highlights, achievements, challenges, what worked and didn't, what's coming up and how employees can contribute among other topics including time for questions and answers.
Tata Communications has also fostered a culture of coffee chats where senior leaders travel globally to interact with various employees. I personally meet at least 1,000 employees per year through such interactions. We have a weekly newsletter called The Insider that captures what's happening in the organization. Employees also have a large number of cross-functional projects so that they can get away from their day job to contribute to something that they are passionate about as well as learn something in the process. Employees are proud of their efforts and we acknowledge, appreciate and reward those who contribute.
We recently started a Project Marketplace where any manager can post a problem and any employee can volunteer to solve it. We also have initiatives called the Moonwalk and Bushwalk where we choose a theme annually, such as The Future of Food, Robotics and the new society. We also run a program annually called Shape the Future which crowdsources ideas from employees on the future of our business, and we fund at least one idea every year. These programs add to Tata Communications' culture of innovation and transformation, and we get several useful ideas that enhance the business.
Q: Do you think happiness of employees plays a role in the financial outcome of a company?
A. If you ask anyone whether they are more themselves when they are happy or stressed, everyone will say when they are happy. Everyone wants to be happy. You are more productive when you are happy, and people do acknowledge that when they are very stressed, they are not as productive. Therefore, happier people will definitely lead to better things. Whether this has been proven mathematically, I don't know.
Q. Who are you inspired by?
A. I have been very blessed to have worked with some of the best people in the world. In my professional life I have had great bosses and colleagues. In my personal life I am hugely inspired by Sri Sri Ravi Shankar who has created a worldwide movement and impacted peoples' lives greatly. I am also inspired by Mahatma Gandhi, Steve Jobs, Sachin Tendulkar, Amitabh Bachhan and Albert Einstein.
This is the first piece in a series called Culture Corner that covers business strategy, innovation and leadership.
Popular in the Community