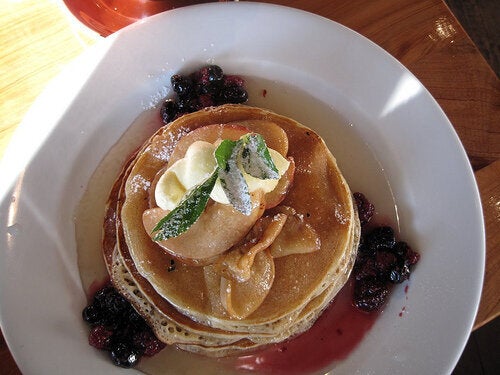 We're not sure which mysterious entity is in charge of these things but following up Monday's National Margarita Day with National Pancake Day is an inspired progression.
Join IHOP to celebrate National Pancake Day on Tuesday, February 23, 2010. From 7 a.m. to 10 p.m., we'll give you one free short stack (three) of our famous buttermilk pancakes.*

* There is a limit of one free short stack per guest. The offer is valid at participating restaurants for dine-in only while supplies last and is not valid with any other offer, special coupon or discount.
All IHOP asks in return is that you consider donating to local children's hospitals through the Children's Miracle Network charity:
Since beginning its National Pancake Day celebration in 2006, IHOP has raised more than $3.25 million to support charities in the communities in which it operates. .... With your help, we hope to raise $5 million in five years for Children's Miracle Network and other local charities through your donations in 2010!
Popular in the Community