Finland-based artist Iiu Susiraja creates photographic self-portraits, known by contemporary culture at large as selfies. However, instead of posing coquettishly, with a peace sign or a kissy face, Susiraja captures herself in more unorthodox scenarios -- posing before a table with meat nailed to it or casually donning pantyhose, hanging from her breasts, for example.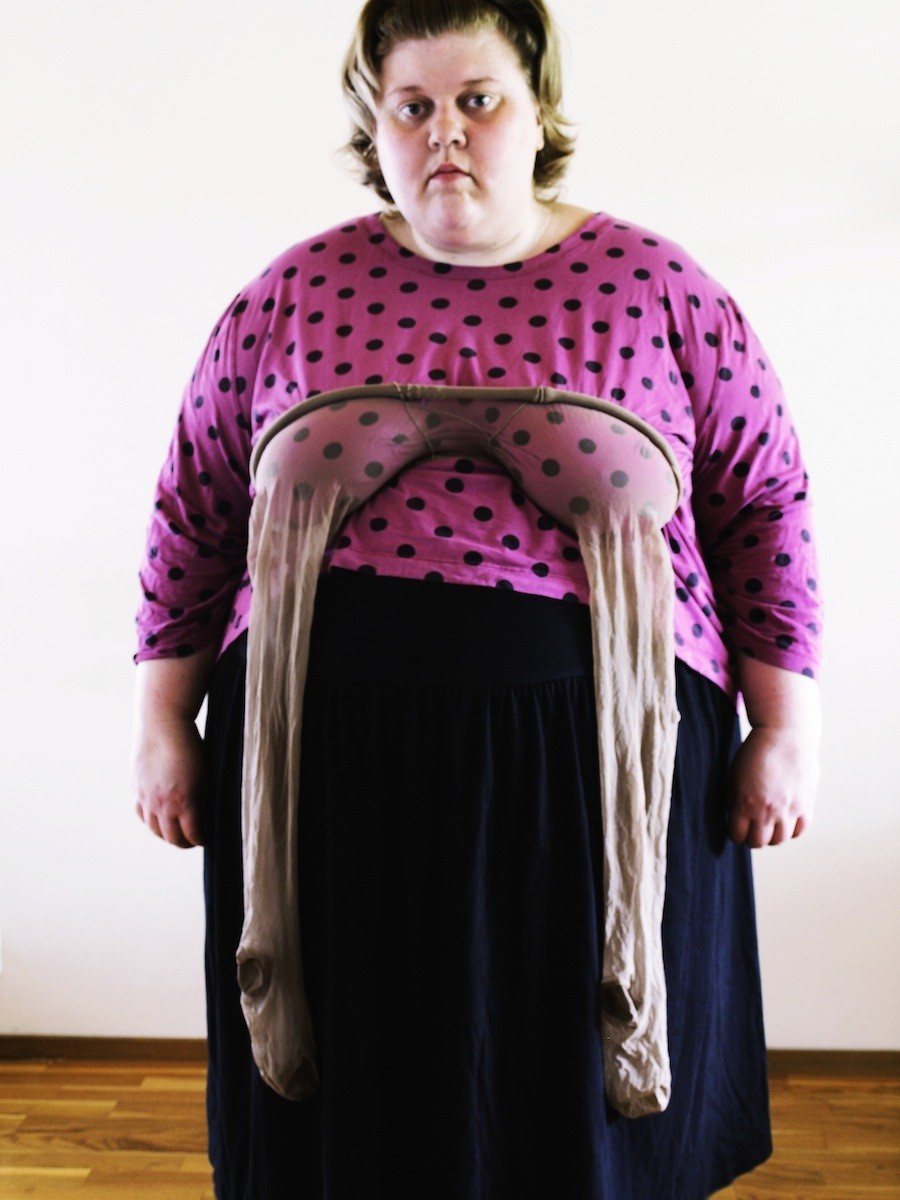 Vauhtiajot, 2009, iiu susiraja
Susiraja's photographs are as mundane as they are bizarre. Like with most selfies, the subject of her works -- herself -- is predictable and readily available. Most of the photos take place in the home, without any particular special effects or extreme costumes. And yet, for an almost inexplicable reason, the resulting images are deeply odd. Discovering them produces a similarly disorienting effect as finding a line of ants trailing through your food cabinet, unsettling despite its tedium. The intrusion of the abnormal into the domestic sphere yields a lasting impression that's both jarring and intoxicating.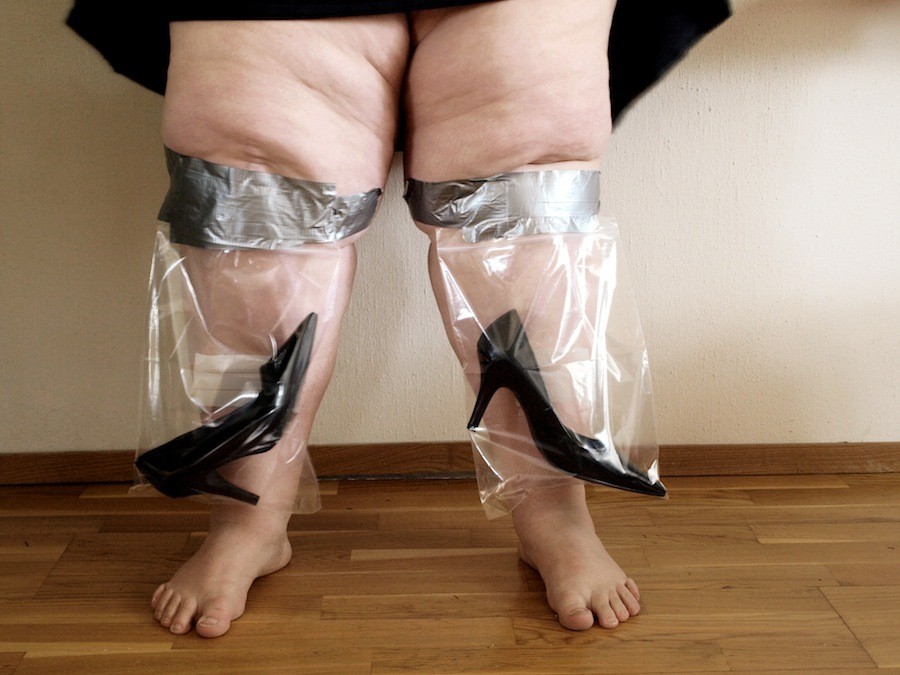 Pussijalat, 2010, iiu susiraja
"I photograph me because it is the subject I certainly know the best," Susiraja explained in an email to The Huffington Post. "I make object of myself and my privacy, which is a moment of fame. To turn the privacy as a public is a shelter for me. I feel privacy very painful." Susiraja's work, somewhere between that of Francesca Woodman and Lena Dunham, explores states of solitude to help viewers feel less alone. As she said to Dazed Digital: "The abnormal may be normal."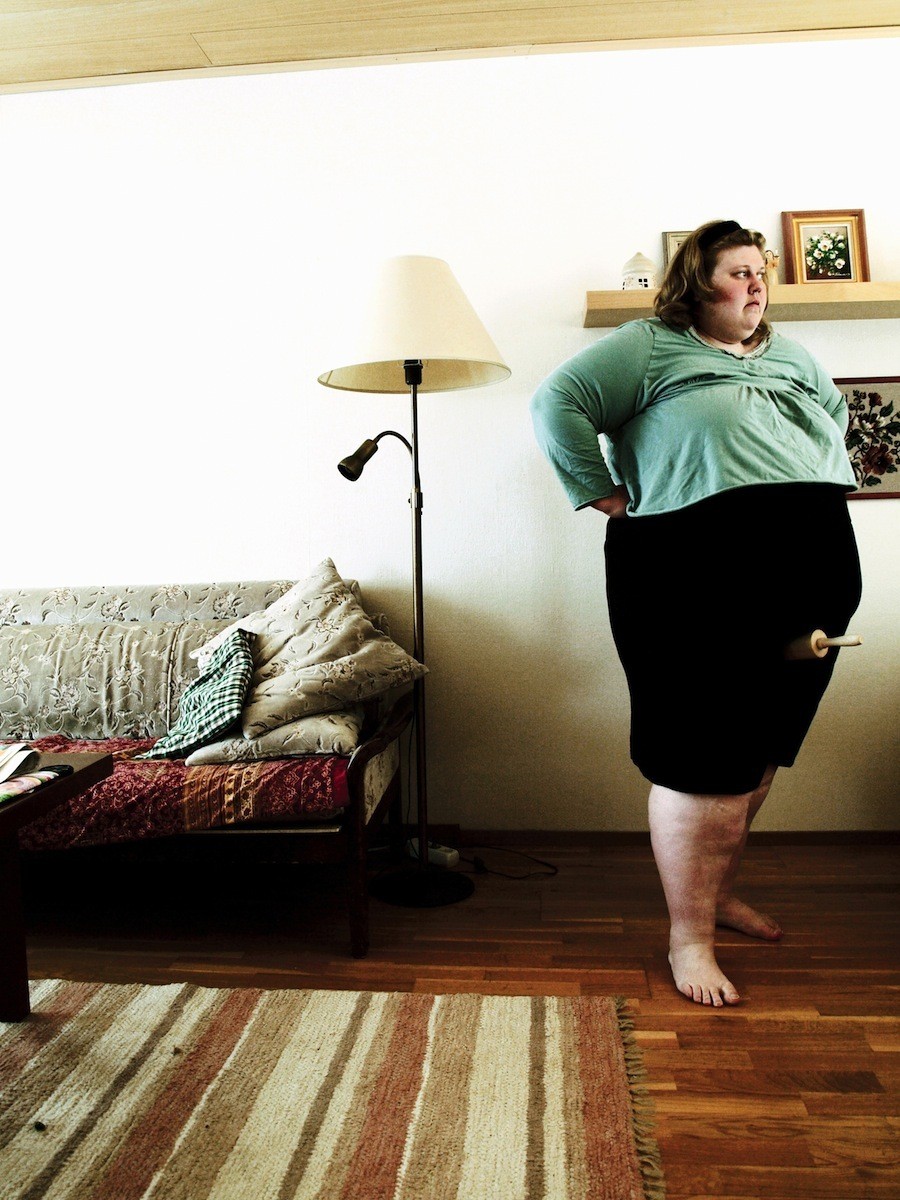 Kaulin, 2010, iiu susiraja
"My art it is like playful anarchism with equipment and the rituals of taking back the power," Susiraja continued. "Everyday life is my muse." Her surprising and hilarious snapshots show the endless potential lurking inside the body at rest. Using herself as a canvas, Susiraja's confrontational self-portraits don't affirm contemporary selfie conventions, they radically revolutionize them. Power to you, Susiraja.
For more on the subject of anti-selfies, check out the work of Melanie Bonajo.
Calling all HuffPost superfans!
Sign up for membership to become a founding member and help shape HuffPost's next chapter
BEFORE YOU GO
PHOTO GALLERY
Francesca Woodman