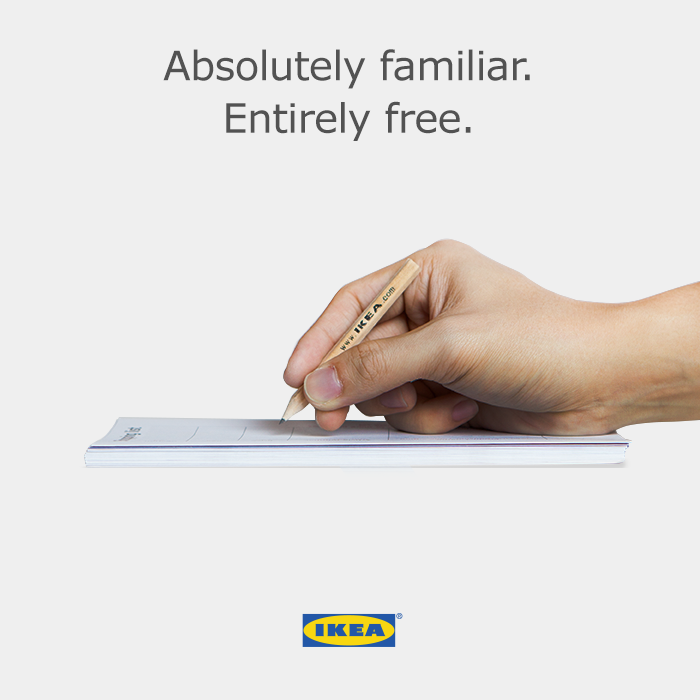 Ikea just took a witty jab at Apple.
The furniture giant's Singapore branch posted an ad on its Facebook page Thursday night that compared Apple's newly announced $99 iPad stylus to the simple pads and pencils Ikea uses in its stores.
Among other things, Apple unveiled a larger iPad with an optional stylus, known as the Apple Pencil, at a major product launch on Wednesday. The device, which bucked the late Steve Jobs' anti-stylus views, was widely mocked online.
"Ikea really does not comment on other brands so we will pass on this," Mona Liss, a spokeswoman for Ikea U.S., told The Huffington Post by email when asked about the Singapore division's post.
Neither Apple nor Ikea Singapore immediately responded to requests for comment.
Popular in the Community